Looking for a restaurant that offers a delicious meal with a side of history? Check out these long-running Fort Wayne favorites . . .
Historical Favorites
The Oyster Bar - 1830 South Calhoun Street Fort Wayne, IN 46802 Phone: (260) 744-9490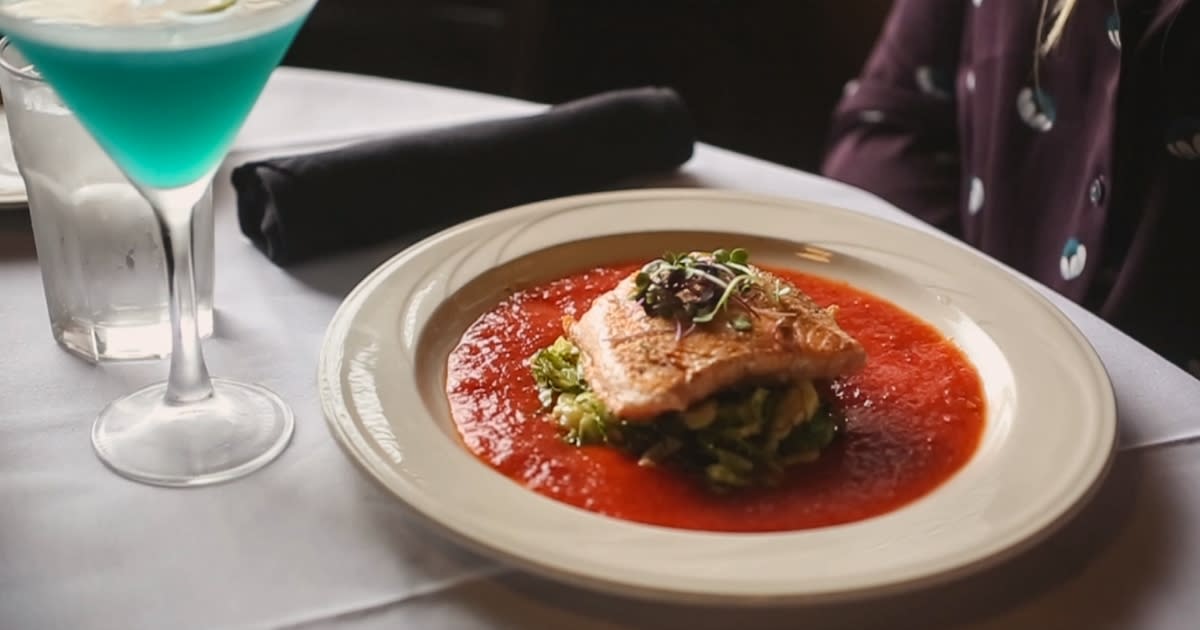 Today it is one of Fort Wayne's favorite restaurants, but it came from humble beginnings. In 1894 Joseph, a bartender purchased the saloon, thus beginning the longest family ownership of the establishment. Rosina and Joseph lived above the saloon until approximately 1910. Shortly after Joseph purchased the saloon, prohibition was ushered in from 1918 and 1931. In 1932, the country began to rebound from the depression, prohibition was abolished, and F.D.R. came into power. Leo Schnee (Joseph's son) opened the saloon under the name of Hoosier Products CO., Malt. Leo was said to be a rather cantankerous proprietor. If he liked you, he served you; if he didn't, he didn't. Leo operated the saloon under a variety of names. From 1935 to 1939, it was called Schnee's Restaurant. From 1940 to 1944, it was known as Schnee's Liquors. From 1945 to 1953, the saloon had several different owners and names, the most notable being "The Wiffenpoof", under the management of M. McNamara and R. Venderley.
In 1954, the real Oyster Bar era began. Hughie Johnston, a local superstar athlete, purchased the saloon and property from Leo Schnee. Hughie played first base for the world champion Zollner Pistons Softball team. In 1954, Hughie brought the team's star second baseman, Neal Barille, into the business and operated it as Hughie's Tap from 1954 to 1962. Hughie also introduced oysters in 1954. During the Johnston and Barille years the saloon became a favorite haunt of prosecutors, lawyers, and other professional people.
In 1963, Neal Barille purchased Hughie's Tap and changed the name to "Neal's Oyster Bar." Neal operated the restaurant/saloon very successfully until 1975. Alan Huffman and Alex Laguna purchased the business and shortened the name to "The Oyster Bar." Alan remodeled the kitchen, bathrooms, and bar to their present states.
In 1987, a new era began when Steven M. Gard and Brenda K. Gard purchased The Oyster Bar. Today the Oyster Bar is a popular restaurant in Fort Wayne. They offer some really great food. I highly recommend checking it out!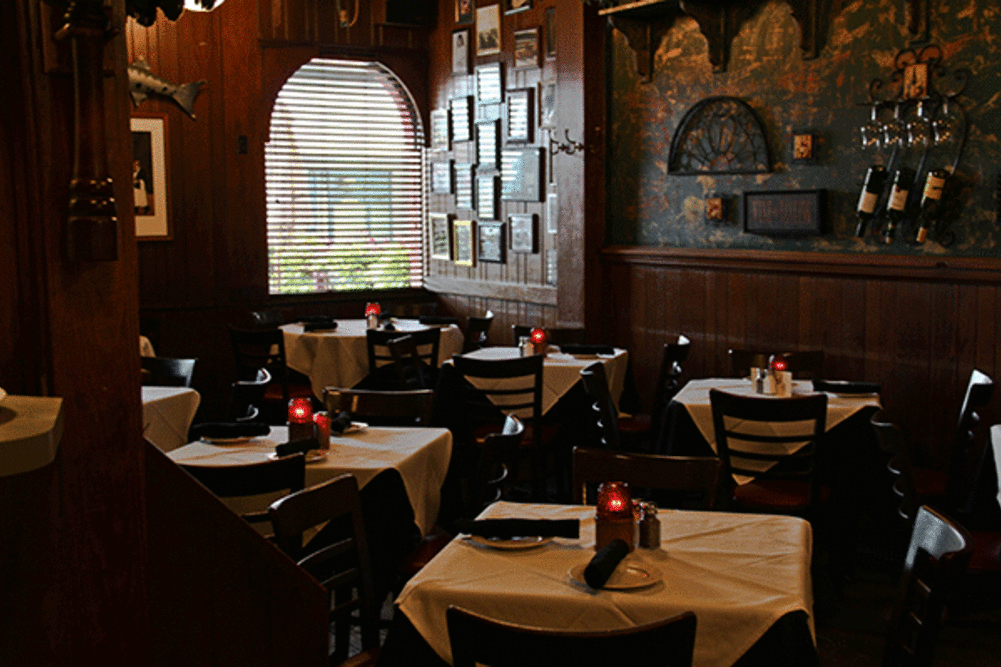 Coney Island - 131 West Main Street  Fort Wayne, IN 46802 Phone: (260) 424-2997
Coney Island Wiener Stand has been serving Fort Wayne since 1914 and offers you the same coney recipe, famous chili, and the steamed buns to top it all off. It is a local favorite!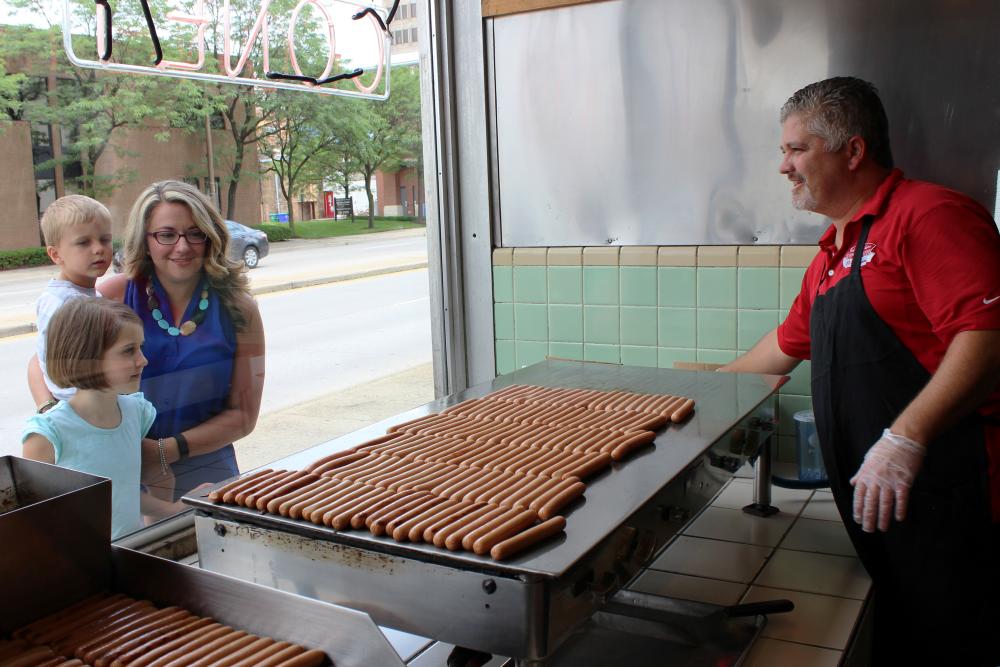 It is a coney shop true to its roots. The long counter is supplemented by a row of tables with classic ice cream parlor chairs. The storefront is dominated by a large window through which you can watch the dogs being constructed; on cold days, the steamy warmth beckons one to step inside, order a couple hotdogs with everything, a coke (in the bottle with a straw) a bag of chips and a piece of homemade pie. A lunch doesn't get better than this, owned by the same family for nearly a hundred years. I would definitely suggest stopping in for lunch sometime. Also,LIKE Coney Island on Facebook for great promotions and information online.    
Cindy's Diner - 230 W Berry Street Fort Wayne, IN 46802 Phone: (260) 422-1957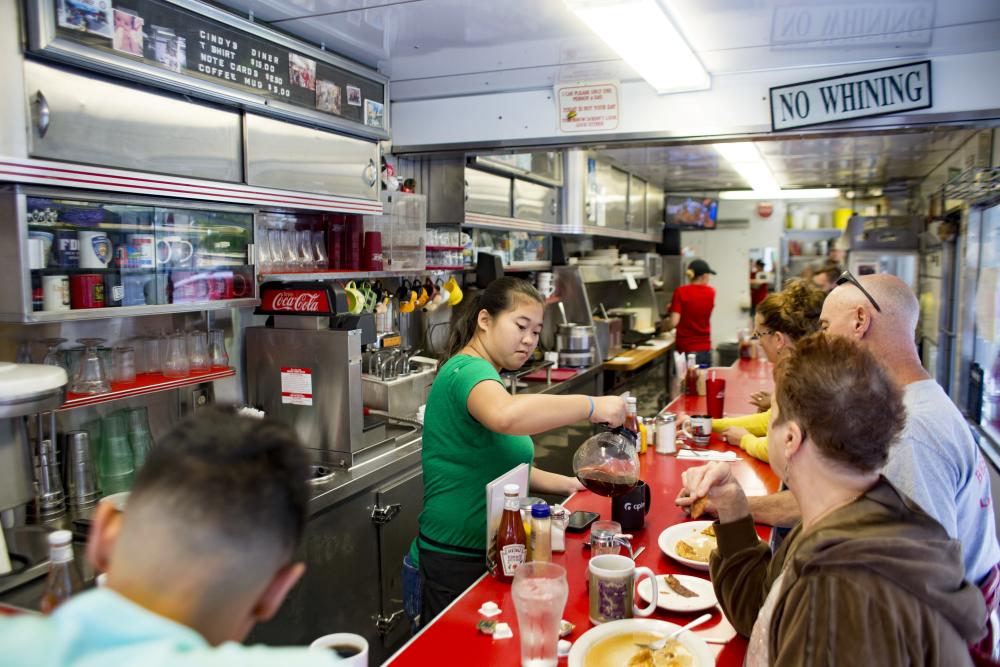 Purchased for $6,000 in 1952 by Noah Clauss, one of Fort Wayne's first fast food restaurants was located at the northwest corner of Clinton and Jefferson Streets, sold and renamed Paul's Diner in 1960, it remained a local hangout. In 1966 the building was relocated to the southwest corner of Clay and Berry streets, where it became a hangout for the local police, and famous for its breakfast entree "garbage", as Marge's Diner.
In 1990, restored to its original luster, it was dubbed "Cindy's Diner" and moved to its Harrison Street location to the delight of nostalgia buffs and others who enjoy the excellent food and cheery atmosphere. In 1997, the addition of the Murphy's Dime Store donut machine adds to the nostalgia and memories of the "good old days" in downtown Fort Wayne. Some favorites from the locals include American Fries, Applesauce, Chef Salad, Chicken Strips, Cole Slaw, Cottage Cheese, French Fries, Onion Rings, Toss Salad, and Chili. In 2014, it moved to its current location at the corner of Maiden Lane and Berry Streets, making room for the Ash Brokerage Skyline Plaza.  LIKE Cindy's Diner on Facebook. Check it out!
Paula's On Main - 1732 West Main Street Fort Wayne, IN 46808 Phone: (260) 424-2300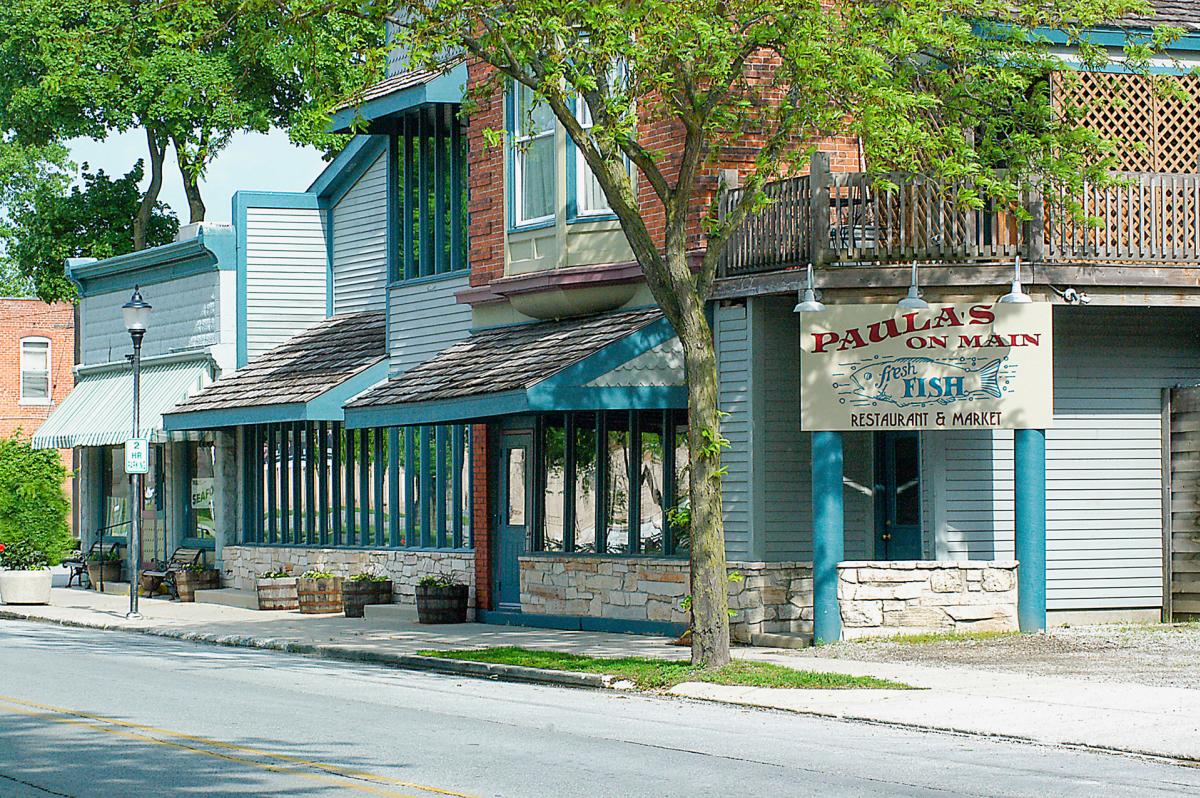 This two-story restaurant is housed in an old factory building, which makes for a great setting for a beautiful, upscale yet casual dining experience. In addition to the renowned fare, the service and the atmosphere can't be beat. Attentive servers go out of their way to ensure a one-of-a-kind experience. Nautical themed decor adorns the walls, making guests feel like they're at the lake.
If you love seafood Paula's is the place to go! Many locals say this is the freshest seafood in all of Indiana. I personally think that Paula's has the best seafood in Fort Wayne. Many people go to buy fresh fish and return home to cook it. The chefs will always give great advice on how to prepare the fish and even tell you how to make some of their recipes! When dining out the relaxed atmosphere is wonderful & the specials are often a treat. I strongly recommend Paula's, it's great!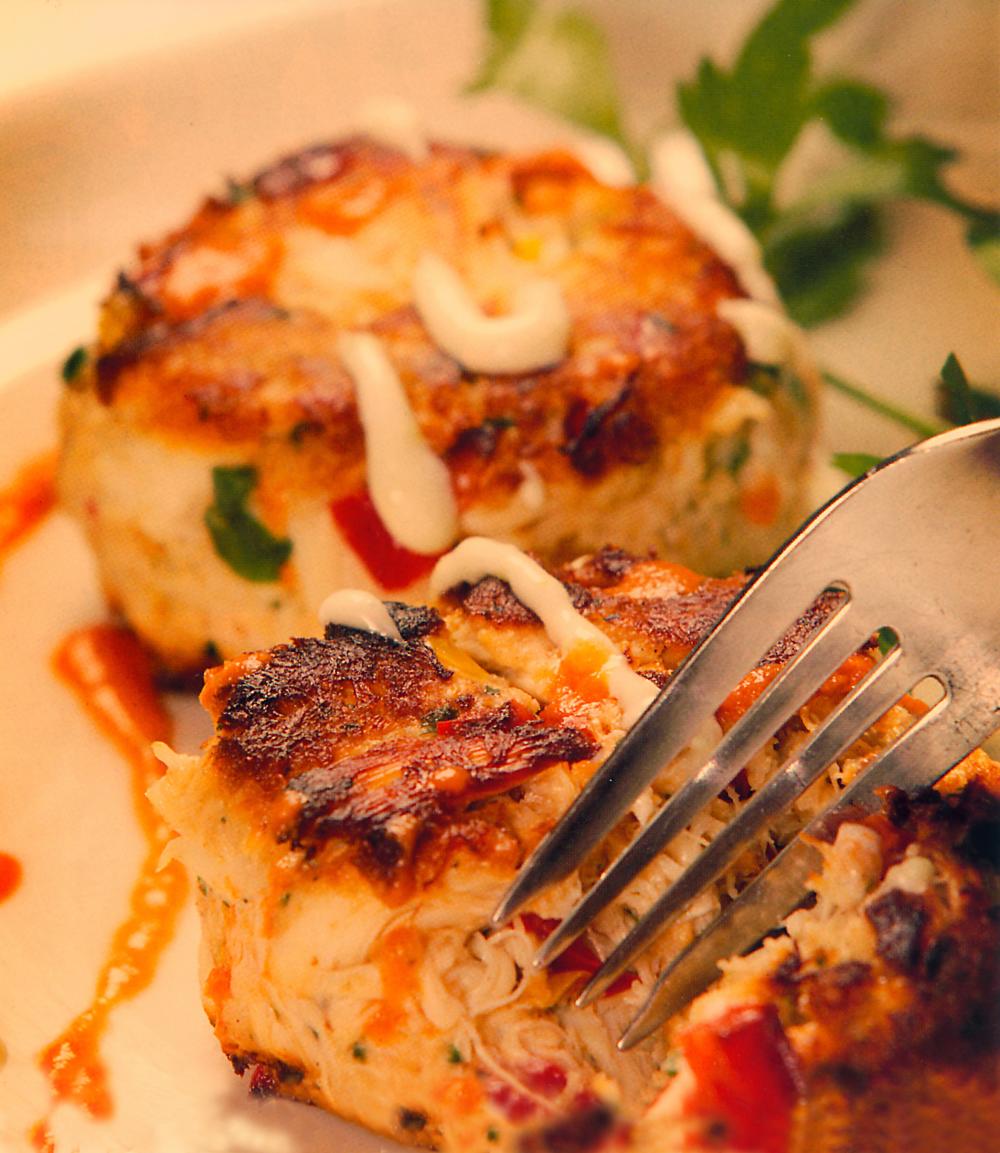 This post was updated in July of 2019.