I've blogged about fried cheese and fried apples, about funnel cake and elephant ears, and about eating four kinds of meat in one sitting. But believe it or not, I've been a lot more health-conscious lately. That's not to say I'm cutting out all the foods I like – far from it – but I've been going to the gym more often, I've been cooking at home more often, and I've been more selective about what I eat and how much I eat, at home or out-and-about. But the biggest step I've taken so far is planning to participate in the 4
th
Annual Fort4Fitness Health Festival, September 23 and 24, 2011. There are lots of ways to take part in Fort4Fitness, but this year I'm starting out slowly with the 4 Mile Walk/Run. For the more adventurous (and in better shape than I), there are two other races: the 10K and the Half Marathon. Also offered are a seniors' and a kids' marathon, but as those are already underway, registration is closed. For those of you who aren't quite ready to hit the streets, there will be vendors and entertainers both local and national to provide information about health and wellness. Participants are welcome, too, of course. It's really amazing how different you feel when you make even the slightest changes to your diet and exercise habits. Honestly, I'm probably in better shape now than I've ever been. All it takes is some self-sacrifice, some willpower, and a little creativity. It's a slow process, but worth every step. And speaking of steps, I have 4 miles' worth of 'em coming very soon, so I better get back to work.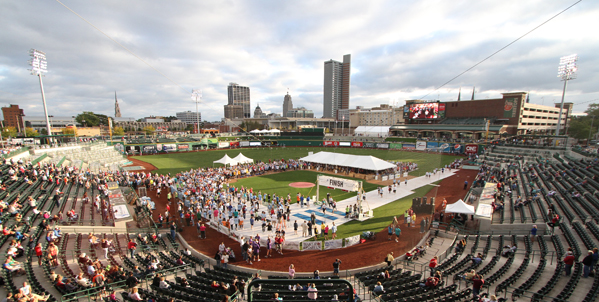 Registration for the 4 Mile Walk/Run, 10K, and Half Marathon is still open, but not for long: It closes on September 10
th
. Registration fees are $30, $40, and $60, respectively. The Health Fair will be held at Parkview Field, 1301 Ewing Street, Fort Wayne, Indiana. Parkview Field will also serve as the finish line for each of the above mentioned races. For more information, please visit
http://www.visitfortwayne.com/event/fort4fitness
.