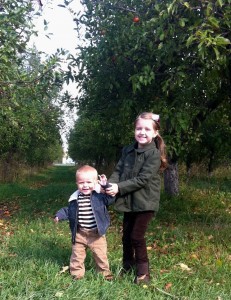 If you're looking for a great and relatively inexpensive way to spend an afternoon with your family this Fall, be sure to visit one of the area's orchards. This has become one of our family's favorite annual traditions. Not only do we take home great memories, but also delicious apples and other treats for the season.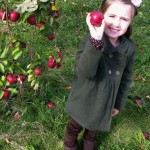 Our favorite is Cook's Orchard because they minimize chemical and pesticide use. They are located in northwest Fort Wayne at the corner of Wallen and Huguenard Roads. In the orchard store you can get apple varieties including Honey Crisp, McIntosh, Gala and Jonathan as well as honey from their farm and other seasonal items. According to their website, u-pick apples are not available this year due to Spring weather conditions.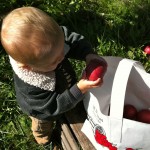 If you're looking for a u-pick option, I recommend visiting
Advanced Tree Technology
in New Haven. Be sure to visit their website to learn what varietals are available for u-pick as they will change throughout the season. Inside their orchard store, you can purchase Jonathon, Red Delicious, Golden Delicious, Ida Red and Honey Crisp as well as local honey, apple butter, cider, squash, tomatoes, gourds, Indian corn, and more. And at both orchards, your family will have the experience of enjoying a Fall day in the country while only being 15 minutes out of downtown. And after you visit the orchard, don't forget to check it off your
Fall Bucket List
!