When you visit a city, you often look at all the activities you can "do" but have you ever thought about the places where you can "be"?
That's what the Fort Wayne Parks are all about. In 2011, the Gallup and Knight's Foundation conducted a "Soul of the Community" study and found that our parks are among our greatest strengths.
Why? Well, other than their beauty, which you can see for yourself when you visit, there's the vision of a number of people who worked on a design concept that rivals those of much larger cities.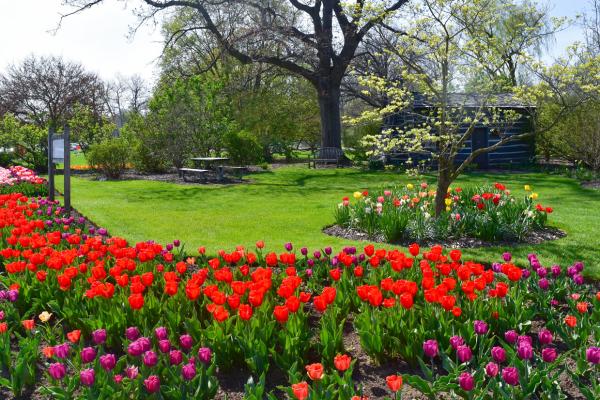 Two key figures in the Fort Wayne Parks design were George Kessler and Arthur Shurcliff.
Kessler was born in Germany, moving to the United States as a child. He returned to Germany to study botany, forestry and design, as well as civil engineering. He worked in Kansas City and during World War I built training facilities for the Army Corps of Engineers. In 1923 he became vice president of the American Society of Landscape Architects. He is best known for the park systems he designed in Kansas City, Cincinnati, Fort Worth, Houston, Dallas, Memphis, Indianapolis and Fort Wayne. Lawrence Sheridan completed the Indiana-based projects after Kessler's death in 1923.
Shurcliff carried on Kessler's view of a city where boulevards connect the parks to one another and incorporate the three rivers that are a part of Fort Wayne's landscape.
In August of this year, the Indiana Landmarks group met in Fort Wayne for a tour and program about Fort Wayne's parks. That led to the idea for this blog post—spotlighting some of Fort Wayne's parks in a self-guided tour for those who'd like a little downtime in the great outdoors while visiting (or living in) Fort Wayne.
Tour Fort Wayne Parks
The August program began at Concordia Theological Seminary, so my husband and I drove to its North Clinton location to begin our tour. I was surprised at the depth of vegetation as we drove through the gates. But once around a bend, wide open spaces greeted us as well as a beautiful statue of Martin Luther. Concordia is a seminary of the Missouri Synod Lutheran Church and thus not a part of the Fort Wayne Parks. Still, it's worth a visit.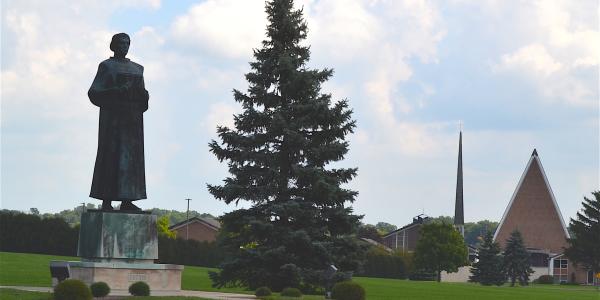 Concordia's grounds and the placement of buildings are based upon a Scandinavian village design. Dan Kiley, a noted Modernist, worked with Eero Saarinen on this and other projects.
Over on St. Joe Road, not far from Concordia, is Shoaff Park, named for its benefactors. It offers a large wooded area and lots of places for your kids to play.
Continuing on down Clinton to the area just south of Science Central is Lawton Park and Headwaters Park. Headwaters is the one of the newest of Fort Wayne's Parks, built to help in flood control. But most Fort Wayne residents know it as the home of multiple festivals throughout the summer and a lot of really good food!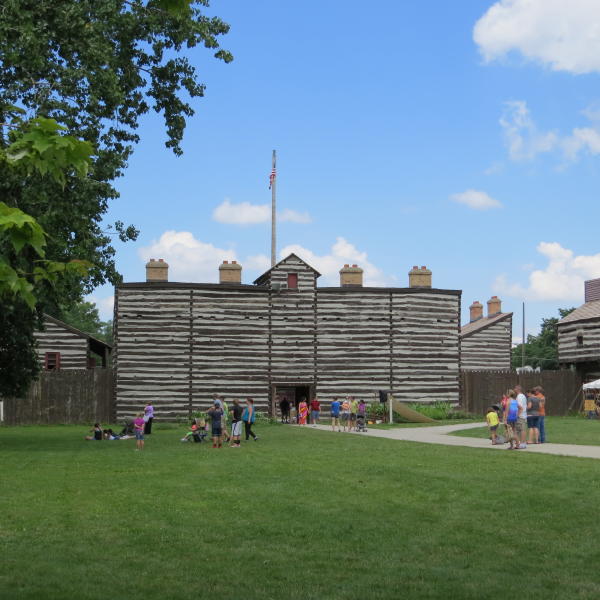 The Old Fort sits in Headwaters East along Spy Run Creek. In the winter, you can ice-skate at Headwaters on a man-made ice rink. The day we stopped, two cranes floated gracefully along the river just off Fourth Street. If you're a history buff, you can walk into the park and see the statues of the Hamilton sisters—Edith, Agnes, and Alice. A brochure about the Hamilton's can be found here or stop by the Fort Wayne Visitors Center for the brochure.
From the Lawton/Headwaters area, we headed on down Clinton to Rudisill Boulevard, designed by Kessler, and the location of many beautiful old homes. We pulled into Foster Park, located at the west end of Rudisill.
Foster Park is a wonderful place to take nature photos with the many flowers and its proximity to the river. If you're into hiking, you can plot your walk to other parks along the Rivergreenway, a National Recreation Trail —most are about 4 to 5 miles away with the Johnny Appleseed Park near the Memorial Coliseum 7.8 miles to the north. Make sure you plan a visit to the annual Johnny Appleseed Festival that takes place every fall there.
Our visit to Foster Park consisted of taking photos, which we both like to do, and a bit of a history lesson into Abraham Lincoln's boyhood thanks to a 100-year-old replica of Lincoln's boyhood home.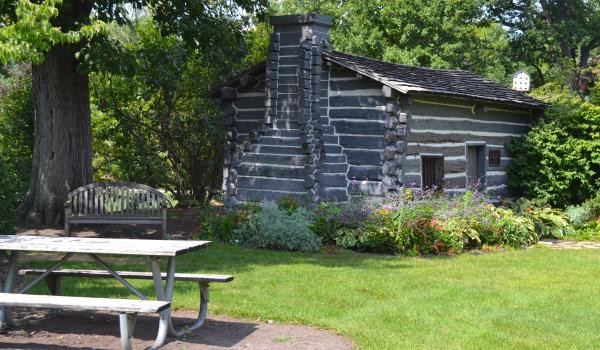 Swinney Park is not far from where we live and we sometimes take our cameras there for some nature photography. Swinney is right on Jefferson as you head west out of downtown so it's easy to access and there's lots of land to roam. In the spring, parts of the park will be underwater as it accommodates the overflow of floodwater, but that's good news for those who like to photograph birds, especially ducks and geese.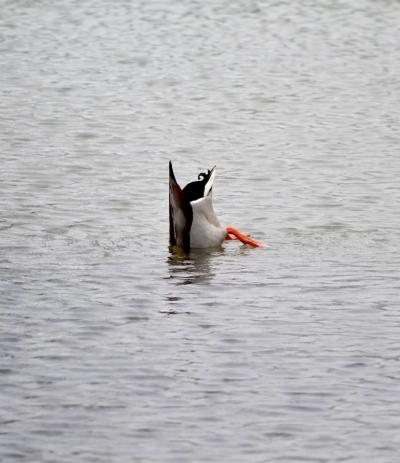 Lakeside Park is also easily accessible from downtown and another good place for photos. If you like old houses, Forest Park Boulevard is immediately on the east side of the park and a great place to walk or ride a bike.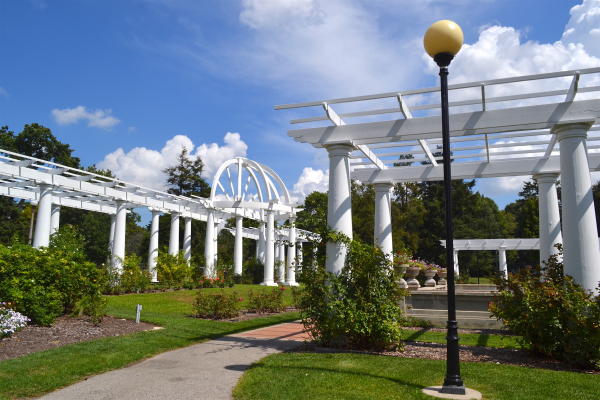 And while we're talking about great places to take some photos, don't miss the grounds of the University of St. Francis on Spring Street. The Bass Mansion is located there and the grounds are a wonderful spot for a restful stroll. While not a part of the Fort Wayne Parks system, its park-like atmosphere is worth exploring.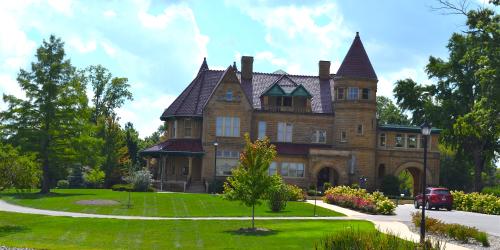 Natalie Eggeman, a public information officer for the Fort Wayne Parks and Recreation Department, sums up the appeal of our parks like this:
"Our award-winning park system is something we're all lucky to have, but luck has nothing to do with the rare, pristine beauty of the historical landmarks tended by the Fort Wayne Parks & Recreation Department.
The visualization of our city's shared public lands began long ago with a master plan that was the combined effort of brilliant landscape architects. The original vision has been modified and expanded, but most of all, it has been nurtured by the legacy of park advocates, dedicated staff and committed citizens who believe in preserving our cherished parks for future generations."
You can learn more about Fort Wayne's parks and various trail routes before your visit by learning more at VisitFortWayne.com. Plus, while you're in Fort Wayne make a stop at the Visitors Center located at 927 S. Harrison Street for maps, information and more!