OK, so the price of gas is urging many of us to stay a little closer to home this Spring Break. Luckily, you don't have to sacrifice great memories when you plan a getaway to Fort Wayne. Here are a few options for exploring our city's plethora of fun activities that involve no or low costs. I don't apologize that many of these include food: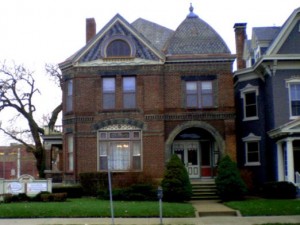 • Eat a scone with a friend at
Peony Tea House
at 503 West Wayne Street. • Ride a white tiger on the merry-go-round at
Glenbrook Mall
• Teach your kids about new media by checking out a Playaway at the
Allen County Public Library
. These handheld electronic devices about the size of a deck of cards contain an entire book; ACPL has hundreds of popular titles! Note: Headphones required. • Take a step back in time at Lincoln Tower Soda Fountain at 116 E Berry Street. It's a fun place to sit on a bar stool, order a tall, cold milk shake, and watch the world go by through the shop's huge windows. • Photograph hundreds of gorgeous blooming bulb flowers at Foster Park. Then sit and read a book on a park bench. Guaranteed stress reducer. • Eat at a new restaurant – McAlister's Deli at Jefferson Pointe is a good start! They have terrific soups, salads, sandwiches. • Hike the trails at
Fox Island
at 7324 Yohne Road on Fort Wayne's southeast side • Picnic with friends or family at a park that is new to you.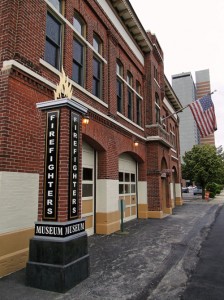 • Tour on foot downtown Fort Wayne and stop in a location (or two) you've never visited. I recommend the
Firefighter's Museum
. Check out the iron lung! • When you're ready for an ethnic experience, stop in Hainan House on Bluffton Road in Quimby Village. They've thankfully re-opened and now offer their luscious Tomato Beef Soup daily!