Fort Wayne Philharmonic Pops presents Swingin' with Sinatra and Dorsey January 26, 8 pm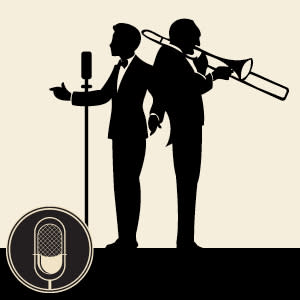 Spend your evening Swingin' with Sinatra and Dorsey, and anything goes! The celebrated musical career of Ol' Blue Eyes is well known to many, but how his popularity skyrocketed from the success of The Tommy Dorsey Orchestra is lesser known to those outside of the Big Band circle. Talented and legendary on his own, Dorsey and his orchestra became one of the best all-around dance bands—but the smooth vocals of Sinatra truly added that missing piece to a glorious musical puzzle. These two swingin' giants played beautiful music together, adding richness to the genre loved by millions. Like birds of a feather, Dorsey and Sinatra played off one another with their sentimental music. Come celebrate the songs of these musical giants, such as Fly Me To the Moon, I've Got You Under My Skin, New York, New York, and more. Led by Conductor Jeff Tyzik, the Phil Pops musicians are sure to make this an unforgettable evening. Also featured in this performance are the vocal stylings of Steve Lippa, as well as Jim Pugh on trombone and Dave Mancini on drums.
It's a lovely day tomorrow… and I'll be seeing you
… at the Phil Pops Series with Sinatra and Dorsey!  
Fort Wayne Philharmonic Pops
Embassy Theatre 125 W. Jefferson Blvd. (260) 424-6287