Are you a fan of swing dance? Do you swoon to Glenn Miller's legendary In the Mood?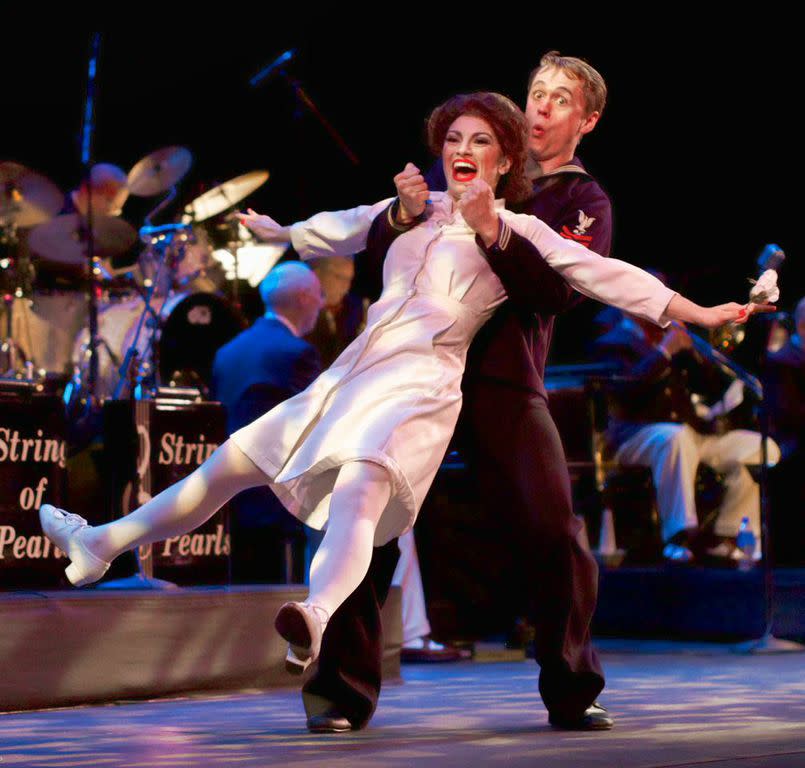 If so, you'll want to purchase tickets for either of two shows of In the Mood to be presented at the Embassy Theatre on April 24 and 25. The shows will take place at 7:30 p.m. on April 24 and 2 p.m. on April 25.
In commemoration of the 70th anniversary of the end of World War II, this musical group including vocalists, dancers and 17-piece band will present tunes from the 1940s, including those originally played by Glenn Miller, Frank Sinatra, Count Basey, Duke Ellington and the Andrews Sisters.
In the Mood has been performing this type of show for two decades. Under the leadership of Bud Forrest, they have traveled throughout the U.S., Australia, New Zealand, Canada and Europe.
This is not just music for crowds who remember the tunes played during 1941-1945. That was my parents' era and yet I think of big band music as fun, exciting, lively and high-spirited. It's hard to believe tunes that are 70 years old can still resonate with today's society. I believe this is timeless music that triggers memories. Back then, it may have reflected our nation's desire to forget the war and its hardship for a few hours.
Today, there might be a therapeutic value to attending the concert. Music not only helps reduce stress, it may encourage discussion. Soldiers typically came home from World War II and were happy to put the war behind them. They didn't talk about their experiences and their families often suffered for it.
There is no statute of limitations on memories. If someone you know served during this era, hearing this type of music may trigger thoughts they may be finally willing to share. I encourage you to take someone to this concert who was part of this era. The songs and dancing may prompt them to open up discussion about the war's impact, offering priceless insights.
Keep in mind the end of the war meant an end to the big band sound. Soldiers came home and wanted to put that time behind them. Rock and roll became the new sound in music.
Don't miss this chance to see and hear a revival of some of the best big band music being played today.
What: In the Mood
Where: Embassy Theatre
When: April 24 7:30 pm and April 25 2 p.m.
Tickets are $49, $39, & $29. Tickets on sale at the Embassy box office, through ticketmaster.com or call 800.745.3000.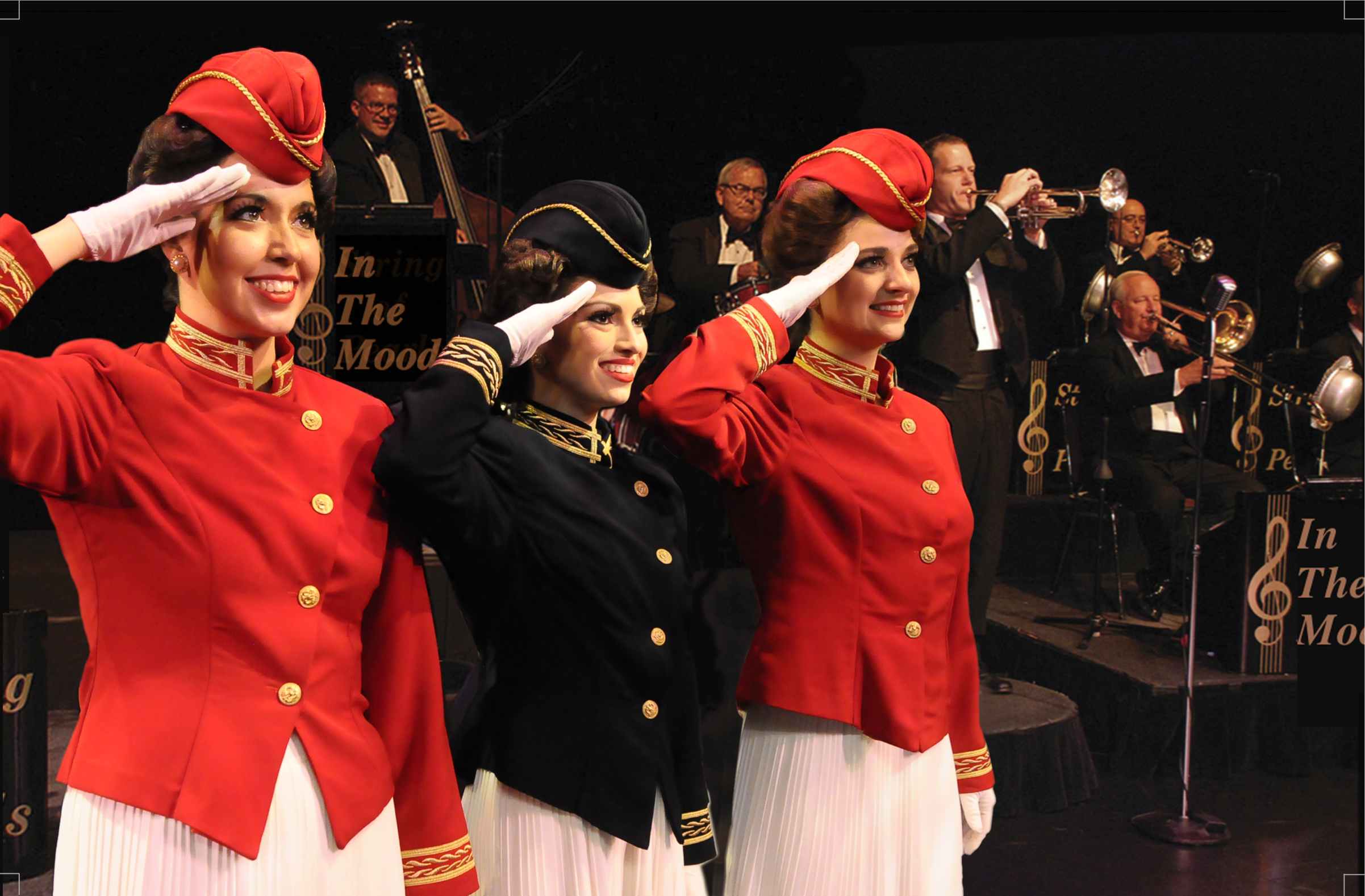 Photos courtesy of Embassy Theatre Foundation.