I love Asian food. The good news for folks like me is that there is a wide variety of Asian cuisine served daily in Fort Wayne. One of these great establishments is Sushi West. If you like Sushi rolls or sashimi, teriyaki or sukiyaki, curry or noodles, or fried rice Sushi West has it on its extensive lunch and dinner menus. Sushi West offers a festive environment for beautiful presented and tasty food. On my first visit I had dinner with a good friend after the Spring Party at the Fort Wayne Museum of Art. We both opted for sushi rolls. I had a bowl of the clear soup and the Red Dragon Roll, which featured spicy tuna inside and out. The soup was filled with crunchy noodles and mushrooms and was a great start.  The roll was fresh, delicious, and looked like a piece of art on a plate. It was a great end to a fun evening.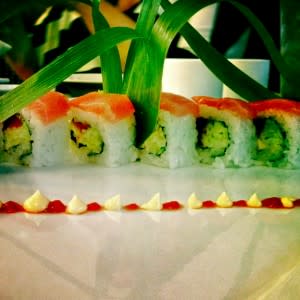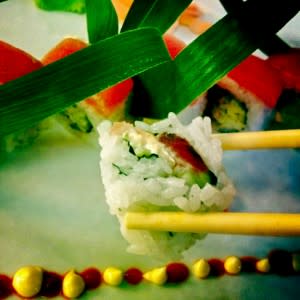 My next stop at Sushi West was for lunch immediately after being diagnosed with Celiac Disease. What does not have gluten? Fresh raw fish, that is what! I, again, enjoyed a warm bowl of clear soup (dodging the noodles accordingly). My soup was followed by a crisp green salad with ginger dressing. There is always something refreshing about fresh lettuce. As I sipped my hot green tea, the server appeared with  my small board of tuna and salmon sashimi. Excellent. Each piece was fresh, firm, and satisfying.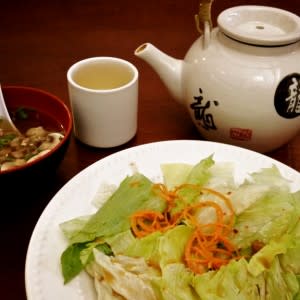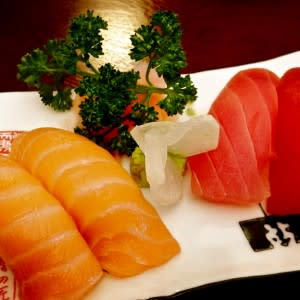 Do yourself a favor and visit Sushi West. Try one of its over 150 items - both raw and cooked. The restaurant is large but intimate because most seating is in booths or cubicles, which is great for date night or a business lunch. Asian tunes and decor make you feel as though your dinner is an experience and not just a meal. Sushi West is located at 4036 Coldwater Road directly across from Glenbrook Mall. The restaurant is open for lunch Monday - Saturday 11:00a.m.-2:30 p.m., and dinner Monday-Thursday 4:00 p.m.-9:30 p.m. and Friday - Saturday, 3:30 p.m.-10:00 p.m., Sundays, 11:00 a.m.-9:00 p.m.