Sunshine and sheep - what could be better on a day in May?
The Salomon Farm Fiber Arts Celebration will take place on Friday and Saturday, May 15 - 16 from 10 a.m. - 3 p.m. at Salomon Farm Park, 817 W. Dupont Road.
This family-friendly event will feature music, food, crafts and items for sale, all focusing on the variety of fiber arts that can be done with wool and other animal fiber products.
On Saturday, Jim McEwan of McEwan Border Collies will offer sheep herding demonstrations starting on the hour at 10 a.m. The last demonstration will be at 2 p.m. If you've ever seen the film Babe, then you'll know some of what to expect when the dogs are sent out to guide the sheep back to the shepherd.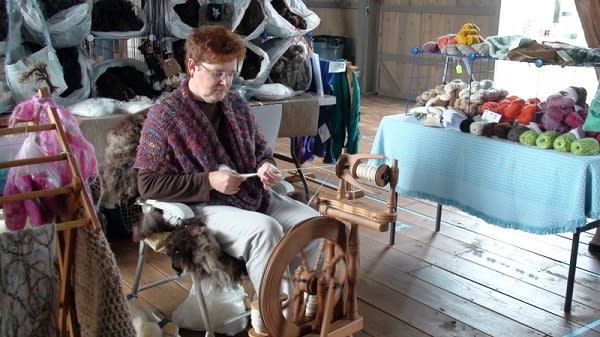 Some of the activities to be offered will include basket weaving, wet-felt bracelet making, hand carding of wool, using a 'walking wheel' to spin yarn and sheep shearing demonstrations. Visitors will also be welcome to pet alpacas and meet live llamas.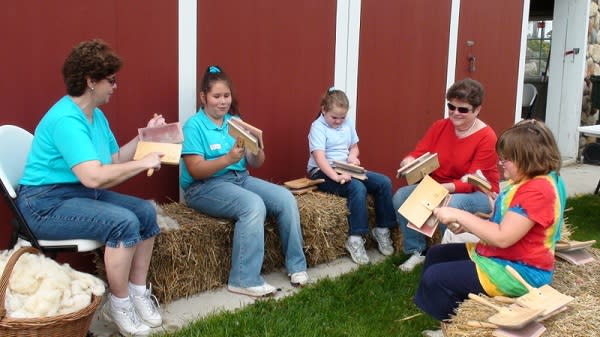 A variety of vendors will be at this event, including Steve's Kettle Corn from New Haven, 3 L and S Farms of Jonesville, MI, and the Thistle and Thread from Bremen, IN. Items for sale will include everything from shawls and hats to raw fleeces, alpaca roving, naturally dyed yarn and Ashford and Kromski spinning wheels.
Salomon Farm is also home to a variety of animals who are used to demonstrate farm life to visitors. Families and children are welcome to come and observe the animals who make this place their home.
The Salomon Farm Fiber Arts Celebration offers guests a wonderful opportunity to explore a new facet of crafting. It is also a great way to check out the local offerings from area vendors who produce quality wool and natural weaving, spinning, knitting and crocheting products. Come out to the farm and experience a fresh aspect of Fort Wayne!<