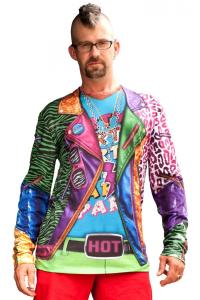 Looking for an April Fool's Day prank? Look no further than Stoner's Funstores, at 712 S. Harrison St., in downtown Fort Wayne. Stoner's was founded by Dick Stoner in 1949 as a small shop that specialized in magic tricks and novelties. Owner Dick Stoner is a master magician/joker himself, so you wouldn't expect anything less from him. Over the years it has grown to stock more than 20,000 rental costumes, and also sells costumes, stage makeup, special effects masks, wigs, props and anything you might want for theatrics.  Stoner's orders new costumes for its sales racks every summer. Movies are often the inspiration for the most popular costumes and you're sure to find your favorite pop culture icon.
An assortment of gag gifts, pranks and magic tricks are also in the inventory. Can't find the time to visit the store? No worries; they offer same-day shipping! Store hours are 10 am to 7 pm Mon.-Fri. and Saturdays 10 a.m. to 5 p.m.
Make an afternoon of it and catch a bite to eat at Coney Island, located just around the corner. You can't get more American than Coney Island. A standard meal for a coney acolyte is not complete without a bag of Seyfert's chips (once a locally-owned company) and an 8 oz. bottle of Coca-Cola. The best part about this Weiner stand is the simplistic, cafeteria-style setup reminiscent of the 50's. We hope the joke's not on you this year!
This post was originally published in March 2012 and has been updated.