With Halloween just around the corner, come check out Stoner's Funstore for your last-minute costume, accessories, and any other dress-up needs! Named after the owner Dick Stoner, a nationally-renowned magician, Stoner's has been in downtown Fort Wayne since 1949, but I visited this store for the first time just a few weeks ago with a friend.  We had a blast browsing the wide array of elaborate, creepy and comical costumes!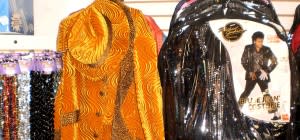 My favorites were the Medieval costumes, because I have a fetish for Medieval culture.  I appreciated the costumes because they looked more authentic than cheesy.  I liked the Michael Jackson outfit, too, complete with a white, sequined glove. Customers can purchase costumes or rent them online.  The website is comprehensive and well-organized, but I recommend popping into the store and meeting the owners, who are very personable and passionate about helping people have fun with dressing up. Need a mask or wig?  You'll definitely find what you're looking for at Stoner's, whether it's something flirty or scary, ghoulish or animal, childish or adult-themed.  The store also sells a lot of face paint and makeup in the fall in preparation for Fort Wayne's annual Fright Night Zombie Walk.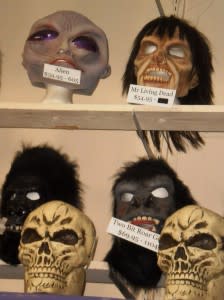 There's more to Stoner's than just dress-up items, though.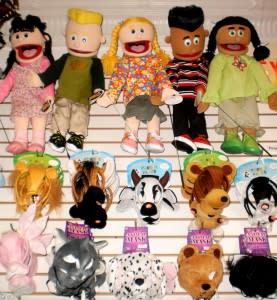 There are kid-friendly toys, like rod puppets, and quirky gifts for superhero aficionados. And who can forget Mr. Stoner's magic store?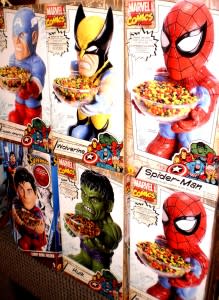 This really is a fun place for all ages, so make Stoner's a stop in your Halloween shopping, and be sure to come back for more at Christmas time!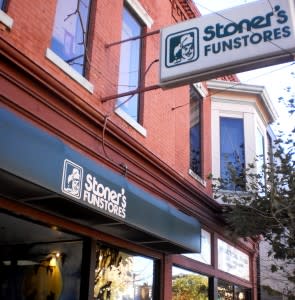 Come visit Stoner's Funstore online here or downtown at 712 Harrison St.
260-426-1100
Monday – Friday, 10:00 a.m. – 7:00 p.m.
Saturday, 10:00 a.m. – 5:00 p.m.