Each fall, residents of Fort Wayne and visitors from across the country celebrate the life and works of John Chapman, better known in American folklore as Johnny Appleseed, at a one-of-a-kind hometown festival named in his honor:
the Johnny Appleseed Festival
. Right away, you'll feel as if you've somehow stepped back in time. Vendors, musicians and demonstrators dress in pioneer-era clothing, and food vendors prepare their fare using methods employed in the 1800s. (You won't find elephant ears or any other traditional festival food here!)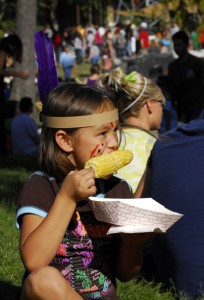 As you stroll through the grounds of Johnny Appleseed Park, you'll enjoy an array of antique booths, craft booths, a children's area with historic games, living history demonstrations, a farmer's market and more! When you get hungry, be prepared to enjoy all things apple! Get your fill of apple dumplings, caramel apples, fried apples, apple cider and apple pie! There are plenty of other tasty treats, too, including ham and beans, chicken and dumplings, homemade cornbread and more! Did we mention the caramel corn made in a giant cast iron kettle? The food alone is worth the trip! Before you leave, be sure to visit the Johnny Appleseed gravesite at the top of the hill.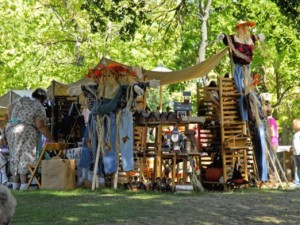 This year's festival
is Sept. 17 from 10 a.m. to 6 p.m. and Sept. 18 from 10 a.m. to 5 p.m. The festival takes place at Johnny Appleseed Park, and admission to this wonderful family event is free. You can park in the Memorial Coliseum parking lot for a nominal fee. You can also take advantage of free parking on the IPFW campus (on Coliseum Blvd.) or at Concordia High School (on North Anthony Blvd.). Free shuttles run between IPFW, Concordia and the park throughout the festival.