The Foellinger Theatre holds a special place in many Fort Wayne natives' hearts for its constant stream of prominent musical acts and free, outdoor events for the community. It's the perfect way to savor some beautiful Midwest summer weather!
The Foellinger Theatre started its summer concert series in 2007, and it has certainly grown from its singular band booking, with 19 incredible acts coming to local audiences in Fort Wayne this season!
2018 Foellinger Theatre Concerts
Dogs of Society, Elton John Tribute 
The Dogs of Society high-energy show delivers an all-live, '70s-style rock concert faithful to the spirit of the classic, early Elton John recordings. Get ready for smash hits like "Bennie and the Jets," "Tiny Dancer" and many, many more. 
Concert Date - Saturday, June 16, 8 p.m.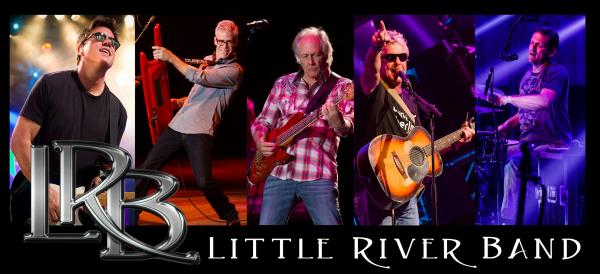 Little River Band 
Little River Band was formed in Melbourne, Australia in 1975 and worldwide album and CD sales top 30 million. Chart success in America included the following singles: "It's a Long Way There," "Help is on Its Way," "Happy Anniversary," and "Man on Your Mind."  
Concert Date - Friday, June 22, 8 p.m.
Willie Nelson 
Legendary country singer, songwriter, actor, guitarist, writer and poet, Willie Nelson, returns to Foellinger Theatre. His long list of hits includes "On the Road Again," "Always On My Mind," and "Mamas Don't Let Your Babies Grow Up to Be Cowboys."
Concert Date - Wednesday, June 27, 8 p.m.

Beach Boys
The Beach Boys are considered one of America's greatest rock bands with their songs about surfing, cars and girls—"Good Vibrations," "Fun, Fun, Fun," "Help Me, Rhonda" and "Surfin' USA."
Concert Date - Sunday, July 15, 7 p.m.
Jay Leno
As the host of TV's Emmy Award-winning and top-rated "The Tonight Show With Jay Leno," Leno is beloved for his hysterical monologues, celebrity interviews, and (of course!) his "Headlines" — a super funny feature where he roasts real headlines that never should have made it into print.
Concert Date - Saturday, August 4, 8 p.m.
Plus, there are even more concerts at the Foellinger Theatre like Let's Hang On!- Frankie Valli and the Four Seasons Tribute, Arrival from Sweden- the Music of ABBA, Grand Funk Railroad, Stayin' Alive- Bee Gees Tribute, Ted Nugent, The Lettermen, The Guess Who, and many more!
With so many great downtown restaurants and attractions close by, a Foellinger show is the perfect centrepiece of a getaway weekend!  
Check out the Foellinger Theatre website for their 2018 guide, to purchase tickets, or find information on other events going on!