Although named for the Irish missionary, St. Patrick's Day has become a massive celebration of all things Irish. And what's more Irish than the color green, bagpipes and beer? These local Fort Wayne, Indiana pubs take all of those beautiful things and build celebrations of varying sizes, but beer is always involved.
St. Patrick's Day Pub Trail in Fort Wayne, Indiana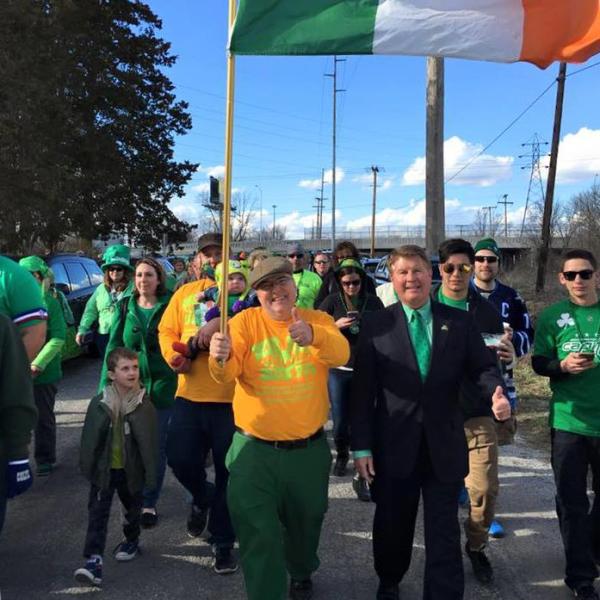 1530 Leesburg Road
What began as a way to simply spread the word about a tiny pub across from the University of St. Francis's campus, Deer Park Irish Pub is now famous for its massive mini parade that runs the block around the pub. Last year, around 4,000 people came to celebrate St. Patrick's Day with Deer Park, and they went through 70 barrels of beer, which converts to 17,360 pints of beer. This year marks the 20th anniversary of the parade, which means the party will last all weekend.
Discover Fort Wayne's Breweries
121 West Wayne Street
At JK O'Donnell's, you can always count on great beer and great service, but on St. Patrick's Day, bagpipes are involved. The pub is ages 21 and up all day, except in Belleek Hall. Outside you'll find the tent which has a $5 admission and is all ages until 7:00 p.m. Live bands will play in the tent from noon to 11:00 p.m.
1501 East Berry Street
Lucky Charms eating contest. Need I say anything more? Summit City Brewerks also serves green beer on St. Patrick's Day. As a microbrew, you won't find these beers anywhere else.
Other Local Bars & Breweries
If you're just looking for a place to drink a good beer to celebrate, try one of these local brewers or bars:
2002 Broadway
1515 N Harrison St
203 E Berry Street
2725 Broadway
301 W. Jefferson Blvd