Fans of a capella music will have something to look forward to this winter, with the appearance of the world-renowned St. Olaf Choir at the First Presbyterian Church at 7:30 p.m. February 12, 2015.
The choir, founded by F. Melius Christiansen in 1912 at St. Olaf College in Minnesota, is on an 18-concert national winter tour, and will present a program of classical, sacred and world music under conductor Anton Armstrong.
The diverse 75 collegiate singers, who have set the bar high with choral performances around the world, will be accompanied on the tour with a pianist and violinist / violist Charles Gray, professor of music at St. Olaf College.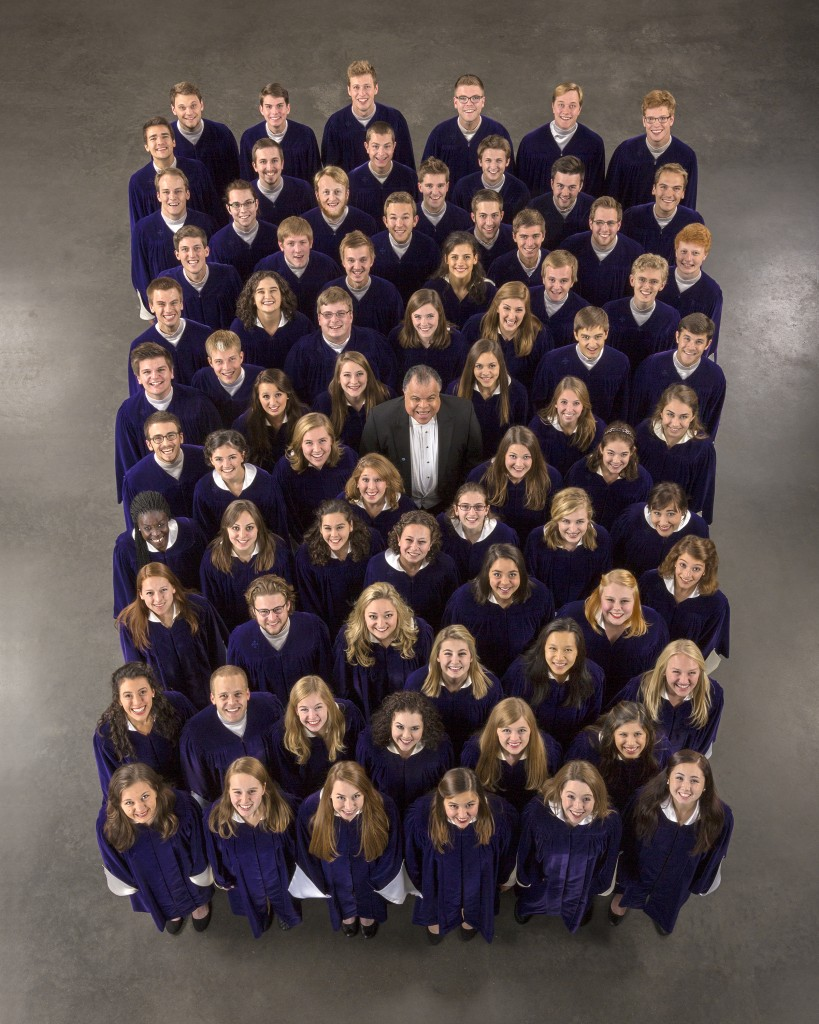 Highlights of the concert include music of the 16th and 17th centuries, Robert Stone's The Lord's Prayer, Leonard Bernstein's Sanctus, and more contemporary pieces such as Sarah Hopkins' Past Life Melodies which features harmonic overtone singing.
The concert also includes premiere performances of works by Rosephanye Powell (With What Shall I Come) and Kim André Arnesen (Flight Song) presented as gifts from the composers and dedicated to the St. Olaf Choir in honor of Armstrong's 25th anniversary as its conductor.
A new setting of This Little Light of Mine by Anthony Leach, a professor of music at Penn State will also be performed.
According to Armstrong, the St. Olaf Choir is, "more than just a musical experience. "Our singers touch the hearts and souls of our listeners through body, mind, spirit and voice," said Armstrong, who has conducted the choir since 1990.
Tickets are available at the First Presbyterian Church, 300 West Wayne Street, Fort Wayne, IN 46802, or by calling (260)426-7421. They can also be purchased online at www.stolaftickets.com - adults, $30; students, $15, and this includes college students with a valid student ID. For more information, visit www.stolafchoir.com.<