Discover the 22nd annual St. Joe Pickle Festival between July 19th and July 21st. There is something at the festival for pickle lovers of all ages!
The St. Joe Pickle Festival

Enjoy a number of activities that you can't find at your typical festival, such as the pickle derby and the pickle pepper people poker walk. Pickle-themed food is present as well, with pickle-flavored ice cream and my personal favorite pickle item, fried pickles. The ice cream is a favorite for festival goers, made from sweet Sechler's pickles.
This festival isn't just pickles though. You can also get creative with a chalk art competition and listen to live music of different genres each night. Plus, you can enjoy festival staples like face painting and craft vendors, which are available during the three-day pickle celebration!
On the last day make sure you grab a seat for the parade and the fireworks to close out the festival.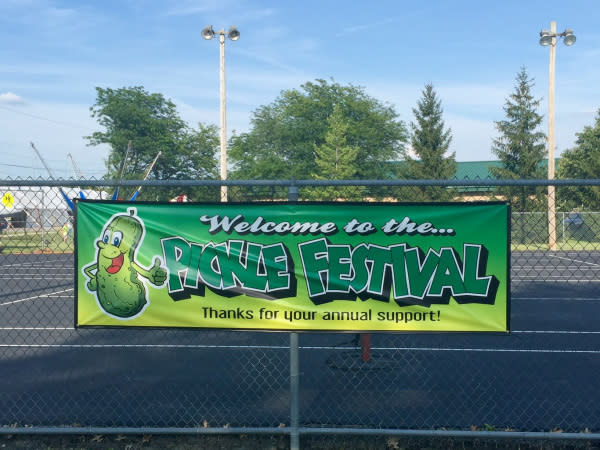 One of the coolest parts of the festival is the tour of the pickle factory, Saturday, July 21st from 9-11:45 am. The factory has been used to perfect the art of pickling for almost a century, with 54 pickle, salsa, and relish varieties. While most food factories have relied on technological advances to speed up their process, much of the steps at the pickle factory have remained the same. 
If you enjoy simple county festivals and pickles, this event is definitely worth checking out. It was named one of Food Network's "All American Festivals" and is the biggest event of the year for St. Joe, Indiana!