Once the snow has finally melted and the trees begin to have green buds of spring, we can breathe a sigh of relief and say farewell to winter! Spring is such a beautiful season for many reasons: the flowers bloom, the birds chirp morning songs once more, the air is fresh, and the sun blankets us in its warmth with longer days ahead.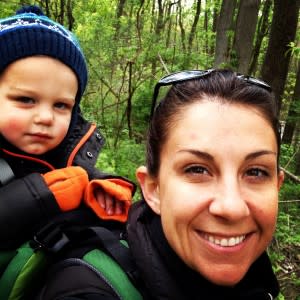 One of my family's favorite things to do in the spring is go hiking and walking on the many trails and preserves available in Fort Wayne. Some of our favorite paths are Vondolah Nature Preserve, Metea County Park, Buckner Farm Park, and Schoaff Park. We love to spend our Saturdays surrounded by nature, with the older kids leading the way down the well-known path to some favorite landmarks--the large tree overhanging the Cedar Creek at Meteah is always our resting spot--as my husband and I follow behind with the youngest in the hiking pack.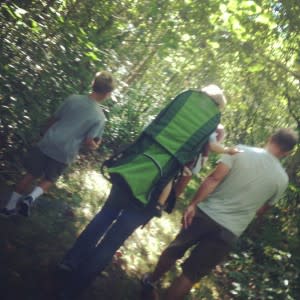 Being big nature lovers ourselves, it's easy to share that appreciation with our children. When they see us outdoors enjoying nature at its purest, taking in the amazing things all around us, they seamlessly pass on the tradition and give us hope that another generation and more will continue to take care of the Earth and appreciate its beauty. Not only is it great fun to experience the trails in our area, but it's an un-plugged, non-digital way to spend quality time together. Some of our best heart-to-heart conversations and "big talks" happen while hiking our favorite trails on spring weekends.
Take advantage of the natural beauty around you this spring! You may be surprised how your whole family comes together, if only for a few precious hours at a time.
Metea County Park 8401 Union Chapel Rd.
Buckner Park 6114 Bass Rd.
Vandolah Nature Preserve Tother Rd. at Vandolah Rd.
Schoaff Park 6401 St Joe Rd.