Fort Wayne, Indiana is the second-largest city in Indiana and the seat of Allen County. It's a fun, friendly place packed with activities for your next vacation. Fort Wayne is easy to reach by car, bus, or air travel and offers ample parking (often free!)
This blog has all the info you need to plan a fantastic spring getaway to Fort Wayne, Indiana.
Spring Getaway Guide to Fort Wayne, Indiana
How To Get Here
By car
Fort Wayne is accessible by car from all directions, and we're just a few hours from most major Midwest cities. Use our handy Map Explorer tool to plan your travel route.
By plane
Fort Wayne International Airport (FWA) is about 20 minutes south of downtown by car. 
Smith Field serves smaller aircraft and is about 15 minutes north of downtown by car.
By bus
Greyhound bus station located downtown at 121 West Baker Street. Call (260) 423-9525 for ticket info.   
This is just a sample of the things you can see and do in Fort Wayne. For the big list, visit our Things To Do page.
The Fort Wayne Children's Zoo opens for the season on April 27. See the new River Otter exhibit and Monkey Island exhibit, African lions, Sumatran tigers, and adorable red pandas at one of the nation's top-ranked zoos! Location: 3411 Sherman Blvd., 46808
Science Central is filled with interactive exhibits and offers daily auditorium shows. Location: 1950 North Clinton St., 46805
Foellinger-Freimann Botanical Conservatory is an oasis of nature located in the heart of downtown Fort Wayne! The "Migrations" live butterfly display is a must-see this spring and will be on exhibition April 27 - July 7. Location: 1100 South Calhoun St., 46802
Arts & Music
Fort Wayne boasts a rich culture of arts and music. Visit our Arts page to get acquainted with the local scene, or check out these individual selections:
Fort Wayne Museum of Art offers diverse exhibitions of contemporary and historical art. There's even a fun space set up just for kids! Location: 311 East Main St., 46802
Arena Dinner Theatre hosts seven theatrical productions a year. Enjoy dinner and a show in one of Fort Wayne's historic neighborhoods! Location: 719 Rockhill St., 46802
Sports
Komet Hockey season runs through April. Fort Wayne's ECHL hockey team plays home games at the Allen County War Memorial Coliseum. Komet Hockey games are always a great time! Click here for ticket info.
 
TinCaps Baseball season is in full swing during the spring months. The Fort Wayne TinCaps play home games at Parkview Field, one of the nation's highest-rated minor league ballparks! Click here for ticket info.
 
The Fort Wayne Derby Girls season extends into summer. If you've never witnessed a roller derby bout, now is your chance! Check out the team's Facebook Page for upcoming bouts and ticket info.
Rivers & Trails
The Rivergreenway is a 25-mile linear park maintained by the City of Fort Wayne Parks & Recreation Department. Spend a sunny afternoon walking, running, or biking our trails along one of Fort Wayne's three rivers. Click here for more info.
Shopping
Glenbrook Mall is a great destination for shopping! Enjoy some of your favorite stores in this super-regional shopping center.
Jefferson Pointe Shopping Center is a great place for an outdoor shopping experience. Enjoy the beautiful spring weather while you shop at upscale stores such as Von Maur, Ann Taylor, Vera Bradley, and more.
 
If you looking to explore Fort Wayne's boutiques, then you should also map out your shopping experience with the boutiques listing!
Dining
Fort Wayne has waaaaay too many fantastic dining options to fit into one blog. Check out the Visit Fort Wayne restaurant portal and search away!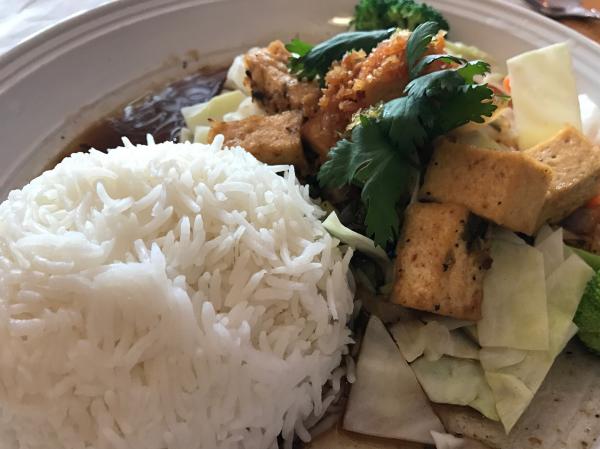 Spirits
Hotels
There are many national/international hotel chains in town, and some great bed & breakfast options as well. Search the Visit Fort Wayne hotels page to find your perfect sleep spot, and maybe even a great deal!
This post was originally published in February 2017 and has been updated.