If you're an art-lover, you will definitely want to head to Fort Wayne, Indiana this spring and summer. There will be numerous exhibitions and events you can attend. Read on for your detailed guide on upcoming exhibitions and other must-see art attractions.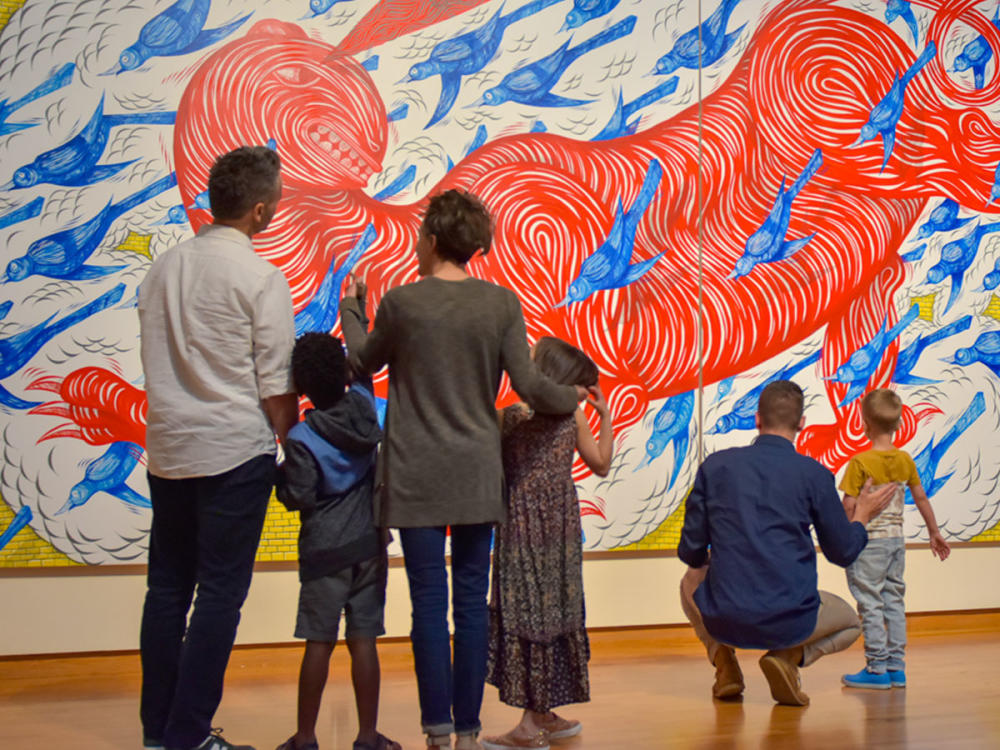 The Best Exhibits in Fort Wayne, Indiana this Spring/Summer
Fort Wayne Museum of Art Exhibitions:
Stone Truths: Lithographs from the Collection
January 19, 2019 - April 14, 2019
Lithographs from the Permanent Collection. Explore Lithography by contemporary artists in a wide variety of styles.
Lingering Spirit: Photographs of a Changing Indiana by John Bower
February 16, 2019 - May 26, 2019
Photographer John Bower captures Indiana's past and forgotten places in black and white photography. You will also be able to hear the artist speak live on April 24th at 6:30 p.m., at the Fort Wayne Museum of Art. The lecture is free with admission.
Charcoal Testament: Drawings by Joel Daniel Phillips
March 9, 2019 - May 12, 2019
Joel Daniel Phillips' intricate drawings using charcoal and pencil can be viewed at the Fort Wayne Museum of Art through May 12th.
The Ideal Sketching Ground: Prints by the Artists of Brown County
April 20, 2019 - August 4, 2019
View works by the artists that settled the picturesque Brown County area in the early 20th century. On June 6, 2019, at 12:15 p.m., there will also be a curator's tour of this exhibition, which is free with museum admission.
Dox Thrash: The Hopeful Gaze
April 27, 2019 - August 4, 2019
Explore the exhibits of the late African-American artist, Dox Thrash (he was also the co-inventor of the Carborundum Printmaking Process). Much of his works represents the Great Migration, a time when numerous African Americans moved to the North in search of more opportunities and a better life.
American Brilliant Cut Glass: New World Innovation from 1876-1917
October 4, 2016 (ongoing)
An artform distinct from European Glass, (which dominated the market at the time) the American Brilliant Cut Glass exhibition is proudly displayed at the Fort Wayne Museum of Art.
November 26, 2018 (ongoing)
Sculptor Martin Blank's work is on display and features one of the largest hot-sculpted, abstract landscapes in the world, measuring 9 ½ by 15 by 50 feet long.
Artlink Contemporary Gallery Exhibitions:
39th National Print Exhibitions
March 29, 2019 - May 3, 2019
Come see the best of contemporary print media in the country. The various methods include intaglio, lithographs, relief, screenprints, monoprints, letterpress, artist books, digital prints, and print installations.
The Art of Metalsmithing Exposed
May 17, 2019 - June 21, 2019
This exhibition Features 3D contemporary metal art by artists from around the world. Visitors will be surprised at how the cold metal was fashioned into amazing works of art using only hammers and other tools (and without the use of heat.)
June 28, 2019 - August 2, 2019
The exhibition featured during this showcase highlight some of Artlink Gallery's most notable artists. You can see work from these artists across varying mediums.  
Other Art-Related Events/ Attractions:
Saturday, June 22, 2019, from 11:00 am - 3:00 pm
This event, which will take place at the Main Library square, will feature the works of local and upcoming artists. You can support artists from around the region and enjoy everything downtown Fort Wayne has to offer.
100th 2nd Thursday at the Paradigm Gallery
April 11, 2019 from 5-7:30 p.m.
The Paradigm Gallery is celebrating 100 evenings of art from local and regional artists. The first 100 guests will receive a handcrafted gratitude stone, courtesy of Matthew Paskiet's Firenation glass studio. Enjoy art, music, and demonstrations. Cake and punch will be provided and are on the house.
Puzzle Night with John Gevers at the Paradigm Gallery 
May 9, 2019
Join others in putting together jigsaw puzzles created from the images of photographer John Gevers. Mingle, have fun, and you can even go home with one of these puzzles, as well.