The snow has melted, the sun is shining and daffodils and tulips are emerging from the grass. 
Spring is here (finally), and it makes for a beautiful time of year to explore Fort Wayne, Indiana, and appreciate all it has to offer.
Whether you want to head to downtown Fort Wayne or venture beyond the limits, there's plenty to during this season of rebirth.

10 Spring Activities in Fort Wayne, Indiana
Nothing says warm weather like a razzle from Zesto. Or a cone, if that's your thing. Even if you have to huddle up for that first trip, stopping by the family-owned shops that dot the city is a great way to celebrate the season change.
 As the weather improves, the city's vibrant dining scene is full of opportunities to eat outside. The Deck at Don Hall's is the place in the summer, where patrons can enjoy signature cocktails while looking at the city's riverfront. Plus, there are about 39 other restaurants offering outdoor seating!
The Botanical Conservatory is a welcomed retreat any time of the year. However, the spring is the perfect time to enjoy a stroll through their 3 indoor gardens, and four outdoor gardens lush. The annual butterflies exhibit will also be making its appearance in the spring. Lose your coat, and enjoy a stroll through the Botanical Conservatory's spring flower displays, and exhibits for a fun indoor spring activity.
Fort Wayne TinCaps Baseball might seem like a summer's game but Parkview Field hosts 60 games for the Fort Wayne TinCaps, the first of which is May 4. Grab a nice blanket (maybe a plush one from Fort Wayne's own Vera Bradley) and head to the game!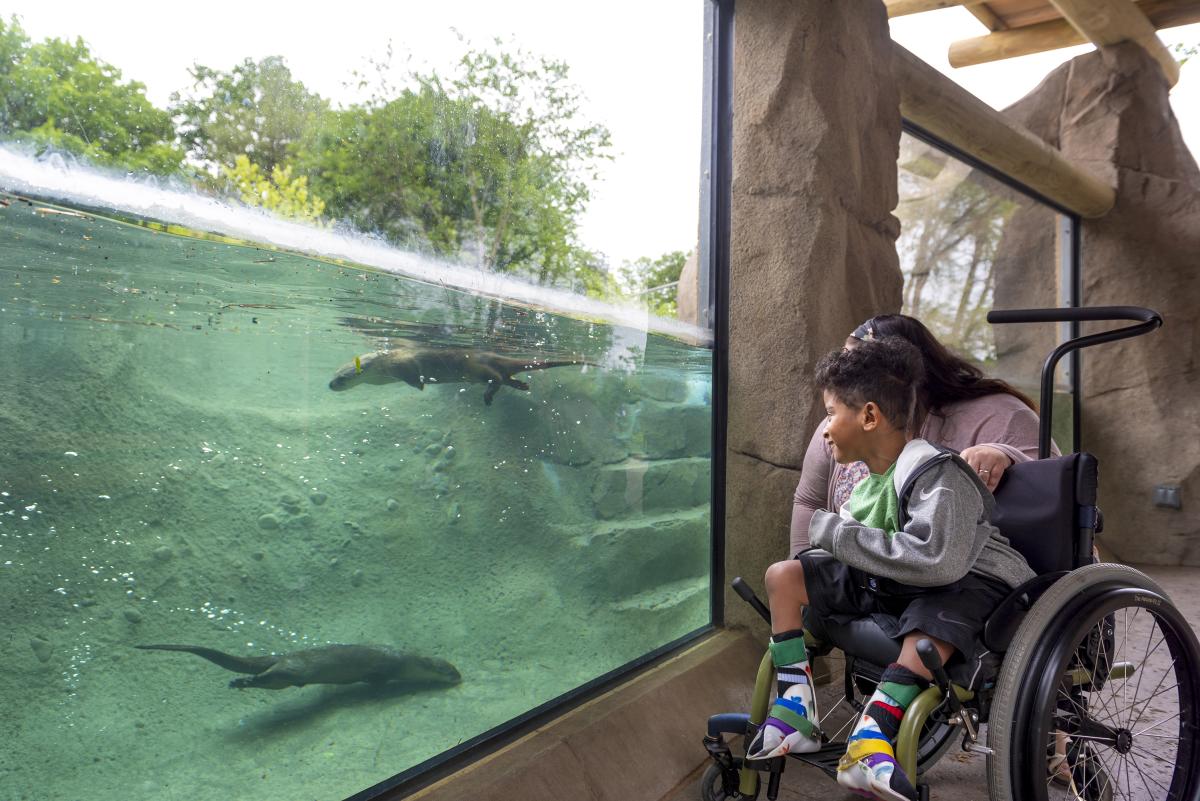 Spring is the perfect time to visit the award-winning Fort Wayne Children's Zoo. It's not too hot, and the children are excited to see the animals after a long winter break. The Fort Wayne Children's Zoo opens for the season on April 24. 
After being cooped up in the house all winter, there's no better time to get out and enjoy nature and Fort Wayne's riverfront in Promenade Park. This one-of-a-kind park joins Fort Wayne's natural rivers to its thriving urban center and is your new destination for recreation, arts, and culture. Adventure the trails along the water, discover family fun attractions like the tree-top canopy trail and kids' canal, and take to the water on a riverboat cruise or kayak rental!
Whether it's landscaped gardens or wildflowers, the city's parks offer visitors a chance to stop and smell the roses. Lakeside Park, just east of downtown, is known for its roses and the city's boulevards are home to colorful daffodils and tulips. My personal favorite, though, might be a stretch of Foster Park where lilac bushes perfume the stretch of rivergreenway between Bluffton Road and the entrance off Old Mill Road. 
It has never been easier to get around downtown Fort Wayne quickly. Of course, walking is still a sufficient way to navigate and explore, but if you need to get somewhere quickly and conveniently you'll want to use a Veo scooter. Scooters will be located around specific ride zones around downtown Fort Wayne and nearby neighborhoods. Simply download the Veo app, and follow the instructions to start your ride! We suggest picking up a bike near the arts campus, riding down to one of Fort Wayne's farmers markets, and then head to the Hoppy Gnome for brunch.
This post was originally published in March 2018 and has been updated.