If your kids are animal lovers, and you are looking for a weekend of furry fun, then look no further than a vacation to the animal-friendly Fort.  From the hilarious Kratt Brothers to the popular opening weekend of the Fort Wayne Children's Zoo, this will be a weekend to remember for all the animal lovers in your family.
April 23, 2015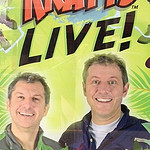 The week kicks off with a visit from The Kratt Brothers, whose popular PBS children's show features a plethora of wild animal fun, helping children to learn science through the discovery of new habitats and animal facts.  Now their popular show will appear live on the Embassy stage on April 23 at 6:30, bringing their love for animals and education to families across Fort Wayne.  
The show was created by zoologists Martin and Chris Kratt, award-winning creators of other Kratt Brothers shows, including Zaboomafoo, Kratt's Creatures, and Be the Creature.  Their animated show, Wild Kratts, stars the Kratt brothers as animated explorers who discover amazing habitats and use their Creature Power Suits to understand incredible wildlife. Their live kid-friendly show has drawn thousands of animal fans across the nation and will be sure to please all the animal lovers in your family.
Tickets start at $25.00 and are available through the Ticketmaster website, The Embassy Center Box Office or by calling 1-800-745-3000
April 24, 2015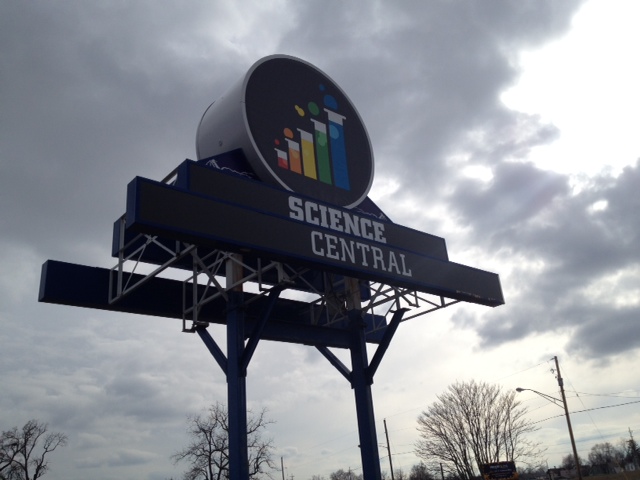 Explore the earth's habitats by visiting the Exhibition Earth traveling exhibition at Science Central.  This unique exhibit, based off a popular book series Adventures of Riley, gives children the chance to explore the world's ecosystems  as they touch, explore and interact with the exhibit.  Children become field explorers, modeling techniques used by field scientists, to learn about three biomes, including grasslands, tundra, aquatics and forests.  A research tent offers children hands-on experience with the tools and equipment to use in each biome to record data.  Children will learn about species diversity, habitat differences, adaptation and more.
Science Central is located at 1950 N. Clinton Street.  Admission for children (3-12) and adults is $8.00. Hours: Wednesday-Friday 10:00-4:00 PM;  Saturday and Sunday 10:00-5:00 PM.
April 25, 2015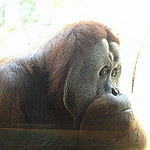 The Fort Wayne children's zoo opens on Saturday, April 25 for its 50th season!  Named a "Top Ten Zoo for Kids" by Parents Magazine, the Fort Wayne Children's Zoo will be celebrating its 50th celebration all summer long with special events including a "Happy Birthday Zoo Party" on July 1.  New arrivals at the zoo include a baby Sumatran orangutan located in the Indonesian rain forest exhibit and the newly arriving Tasmanian Devils from Australia.  The zoo has three exciting destinations spanning various areas of the world including Australia, Indonesia, and Africa.  Popular family activities include the giraffe feeding station, pony rides, the Australian log ride, the sky safari, and the Old McDonald Farm petting zoo.  
Hours are 9:00 AM – 5:00 PM daily through October 11, 2015. Admission is $14.00 for adults; $10.50 for seniors age 60+; and $9.00 for children ages 2-18.
April 26, 2015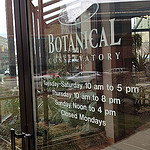 The annual live butterfly exhibit at the Botanical Conservatory, at 1100 South Calhoun Street, features a live butterfly exhibit where children can get up close to a variety of butterflies species. Learn more about how butterflies contribute to our environment's health.  This year's butterfly exhibit will highlight pollination as families learn more about a variety of pollinators, including bees, bats, beetles, and butterflies, and why they are important to our environment. 
Hours are Tuesday through Saturday, 10:00 AM to 5:00 PM; Thursday open until 8:00; and Sunday Noon to 4:00 PM.  Admission is $5.00 for adults and children are $3.00.
This fur-filled wild animal weekend will be sure to delight little kids and big kids alike. Take advantage of these special events happening at The Embassy Theatre, The Fort Wayne Children's Zoo, Science Central, and The Botanical Conservatory on April 23-26.