With the crazy weather we've been having, March really does feel like spring! Make the most of it by planning a Spring Break getaway in Fort Wayne during the weekend of March 24-26.
Things to Do in Fort Wayne - March 24-26
Here are just a few of the exciting happenings around town that weekend.
The Real Group
March 24, 7:30 p.m.
Auer Performance Hall at Indiana University-Purdue University, Fort Wayne
I'm particularly excited about this event because I (along with the other full-time vocal artists at Heartland Sings) will be sharing the stage with The Real Group! Get your VIP or regular tickets here, and read my full article about this concert to learn more.
Getting Sara Married
March 24 and 25, 6:15 p.m.
Arena Dinner Theatre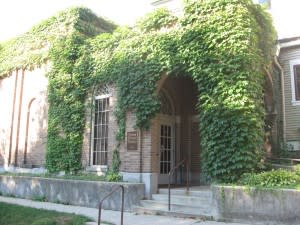 I remember walking around West Central last summer and spotting actors frolicking inside this seemingly lonely (though beautiful) building. It turns out that the Arena Dinner Theatre is anything but lonely; it is the site of numerous shows each year.
On March 24 and 25 you can enjoy a meal and a production of Getting Sara Married, a comedy about...well, the title is pretty self-explanatory. 
March 25 from 10:00 - 11:30 p.m.
Sky Zone
Sky Zone in Fort Wayne is a fun place to get your bounce on anytime, but on Saturday nights they take it up a notch with lasers, blacklights, and club-like music. If you want to try something other than hitting the bars or clubs, this may be the perfect thing.
Shipshewana on the Road
March 25 and 26 (Saturday 9:00 a.m.- 6:00 p.m.; Sunday 10:00 a.m. - 5:00 p.m.)
Allen County War Memorial Coliseum
Get a little taste of Shipshewana in Fort Wayne by visiting the Shipshewana on the Road gift, food, and craft show. Shipshewana on the Road tours all over the Midwest and will be at the Allen County War Memorial Coliseum on March 25 and 26. It's the perfect place to do some shopping and get a bite to eat before heading home.  
To round out your trip to Fort Wayne for an affordable spring escape, there are great exhibits and attractions perfect for the times between these great events. Plus, there are other events for you to enjoy, if one of these do not fit your schedule, such as a Mad Ants basketball game on Friday, March 24 and Saturday, March 25!