Looking for a fun way to kick off your Spring Break? If you are looking for something fun and different, spend the week enjoying Fort Wayne's vibrant arts scene! From Thursday, March 19th - Wednesday, March 25th, I have everything you need to know and more about what we have going on right here in the Fort, and the best thing is you don't have to break the bank! There is something fun for the whole family, so let's get started!
March 19, 2015 
Kick off your Thursday night with the Winter Jam Tour located at The Allen County Memorial Coliseum. Winter Jam is a great evening of live concerts by the top artists in Christian music, and will include worship and ministry. This is a great family event that will encourage all to share the good news and encourage believers.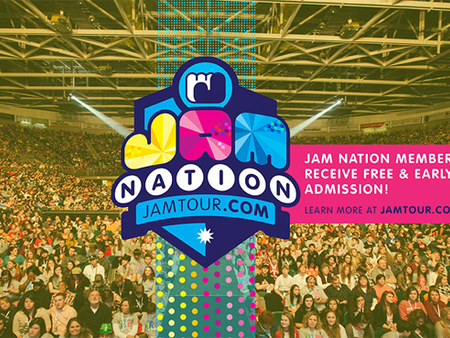 Show Times:
The show starts at 7pm
doors will open at 6pm
Jam Nation Doors: 4:30pm
Artists:
Skillet
Jeremy Camp
Fancesca Battistelli
Building 429
Family Force 5
Newsong
For King & Country
Blanca
About a Mile
Veridia
Speaker Tony Nolan.
Admission is $10 at the door, with no ticket required.
Parking in the main lot is $5 / Preferred Lot is $8 / buses $12
March 20, 2015 
33 Variations at the Civic Theatre
After the Winter Jam Tour, spend your Friday night enjoying a play at the Civic Theatre! 33 Variations is an imaginative play that follows a modern day musicologist diagnosed with ALS as she races to finish her research on Beethoven. Plagued by illness, but gifted with passion, their parallel journeys entwine as they learn to embrace the gift of time and find peace in letting go. Nominated for numerous Tony Awards, Broadway World called 33 Variations "one of the most satisfying new plays that Broadway has seen in a long while." Not only will the kids love this play, the Civic Theatre is great for the whole family!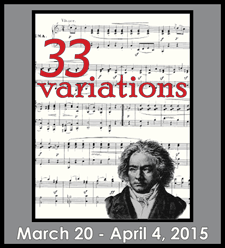 Show Time:
8:00 p.m.
March 21, 2015
Start your Saturday off and embrace both art and St.Patrick's Day on Saturday, March 21st, at the Get Green Fest, plus it's free! The Get Green fest is a fun tradition around Fort Wayne and started in 1999. It is an hour-long river greening party on the Wells Street Corridor, and is the only family-friendly St. Patrick's Day festival in the area. Enjoy watching the Fort Wayne Professional Firefighters turn the St. Mary's River green. For an extra bonus check out the 5k Kilt Run / Walk.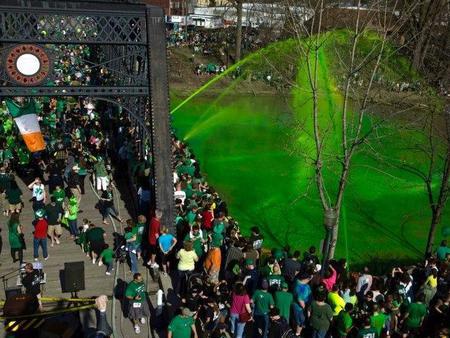 Location:
Historic Wells Street Bridge
Times:
9:30 - 10:30 a.m. - 5K Kilt Run / Walk begins.
11:00 - 11:30 a.m. - River Greening begins.
The Phil Masterworks Series: Verdi's Requiem
Mix up your Saturday and check out The Phil Masterworks Series: Veri's Requiem at the Historic Embassy Theatre for a night out on the town. The roof will come off of the Embassy as over 200 musicians take the stage for this masterpiece. This concert brings together the join forces of the Phil, Phil Chorus and choruses from around the region. A genius of Italian opera, Verdi brings his operatic mastery to a religious context in a work of compelling grandeur.
Time: 7:30pm.
To purchase tickets, visit www.fwphil.org
Dayton Contemporary Dance Company
Also Saturday evening, enjou Dayton Contemporary Dance Company at the Arts United Center. The past twenty-four years, The Fort Wayne Dance Collective has brought a guest dance to Fort Wayne to inspire, educate, entertain and enhance the community. Dayton Contemporary Dance Company is the oldest modern dance company in Ohio and one of the largest companies of its kind between Chicago and New York. They are a culturally diverse contemporary dance company, rooted in preserving and performing choreography of African-American dance artists.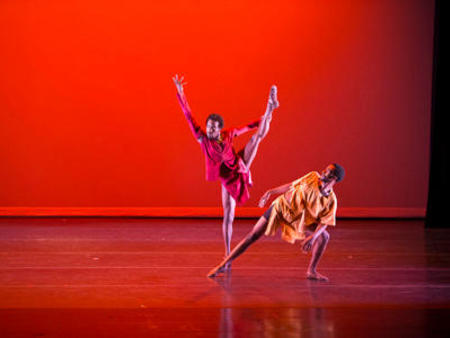 Time: 8:00pm

Tickets: $25 for adults, $22 for students and $20 for groups of 10 or more. You can purchase tickets through the Fort Wayne Dance collective by calling, 260.424.6574, or visit their website www.fwdc.org. All group tickets must be purchased over the phone. Seats are general admission. There will be a talkback after the performance where you will have the opportunity to enjoy refreshments, and interact with the DCDC dancers!
March 22, 2015
Looking for a change of scenery from the arts? Don't miss out on Fort Wayne Komet hockey, Friday and Saturday night. Join the jungle and cheer on the Komets as they make another run for a championship. Come see Icy D. Eagle and the rest of the Komets when they hit the ice for the 2014/15 season at the Allen County War Memorial Coliseum.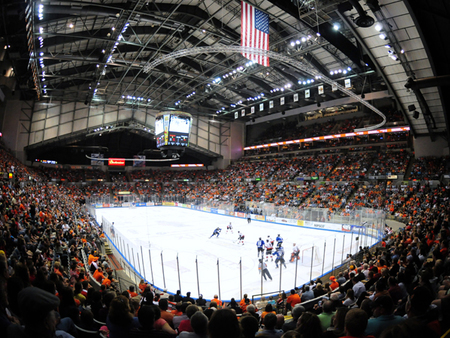 Single Game Ticket Prices: Adults $26, $23, $19, $13; Seniors (60+) & Students (12-18) $21, $19, $16, $11; Children(12 & under) $16, $13, $12, $8. Tickets can be purchased at all Ticketmaster locations, in person at the Coliseum Ticket office, or charge by phone (800) 745-3000. For more information, visit www.komets.com or call the Komets' office at 260-483-0011.
March 23-24, 2015
Check out some (or all!) of the ongoing museums and gallery exhibitions, inlcuding those at Artlink, the Fort Wayne Museum of Art and the Botanical Conservatory.  Make sure you check out all of our attractions, too! 
March 25, 2015
Broadway at the Embassy: Guys and Dolls
Finish up your week with Broadway at the Embassy, Guys and Dolls on Wednesday, March 25th. This oddball romantic comedy - considered by many to be the perfect musical comedy - soars with the spirit of Broadway as it introduces us to a cast of vivid characters who have become legends in the canon: Sarah Brown, the upright but uptight "mission doll," out to reform the evildoers of Times Square; Sky Masterson, the slick, high-rolling gambler who woos her on a bet and ends up falling in love; Adelaide, the chronically ill nightclub performer whose condition is brought on by the fact she's been engaged to the same man for 14 years; and Nathan Detroit, her devoted fiancé, desperate as always to find a spot for his infamous floating craps game.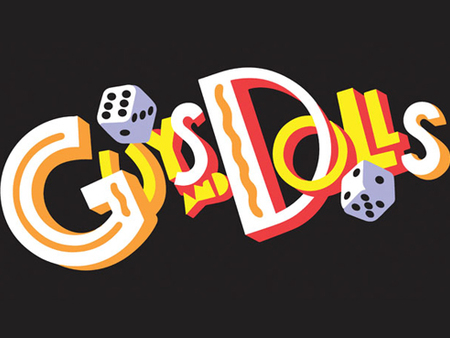 Tickets can be purchased through the Embassy Theatre Box Office (260) 424-5665, all Ticketmaster locations, ticketmaster.com, or charge-by-phone at (800) 745-3000
Visit the Embassy Theatre's website for more information. Stay updated on all Broadway at the Embassy announcements by following the series on Twitter or on Facebook.
There is so much going on, and something for everyone. I definitely recommend checking out the Get Green fest on the Wells Street Corridor, it is such a fun Fort Wayne tradition! On Saturday if you can't decide which show to choose, check out both. Park downtown and walk to both venues, there is plenty of scenery to keep you busy! Enjoy!