Bonsai.  You know, the little trees? I'd heard about it, but didn't know much more.
Three years ago, my middle school-age daughter saw a notice about a beginner's bonsai class offered at the Botanical Conservatory. She was interested. I called to sign her up, but the class was filled.
We contacted Darlene Kittle, president of the local Bonsai Club, who kindly offered to conduct a special class with my daughter.
[[endteaser]]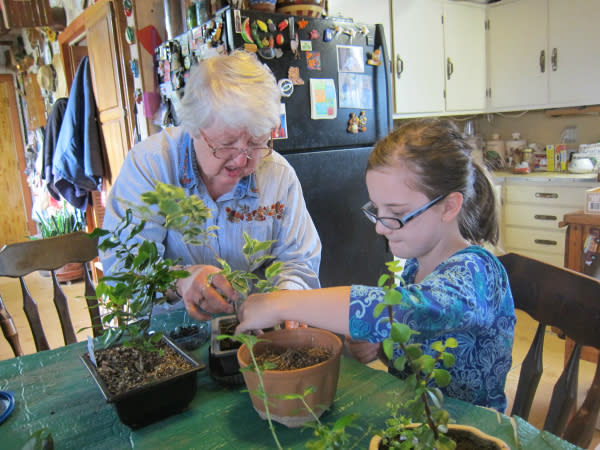 She was hooked! We both joined the
Bonsai Club
and have enjoyed meetings there. If you're interested in bonsai, you might want to become a member as well or something similar in your hometown. The club is a wonderful mix of ages, from teens to young-at-heart members who have been practicing the art of bonsai for decades.
There's something calming and even therapeutic about working with plants, and watching the ways they grow and change throughout the cycle of each year.

Bonsai Expertise on Display
Bonsai (say BONE-sigh) is the Japanese art of growing trees in small containers. It's amazing to watch experienced bonsai artists prune trees, repot them, fuse several plants' trunks together, and wire tree branches to achieve the desired shape.
On May 21, you'll have the opportunity to view the artistry of local bonsai club members at their spring show, held at the Botanical Conservatory.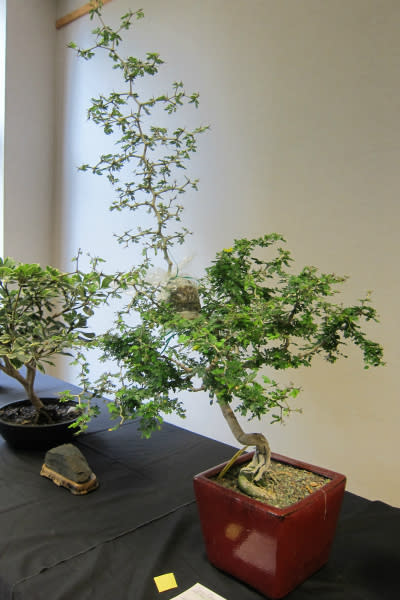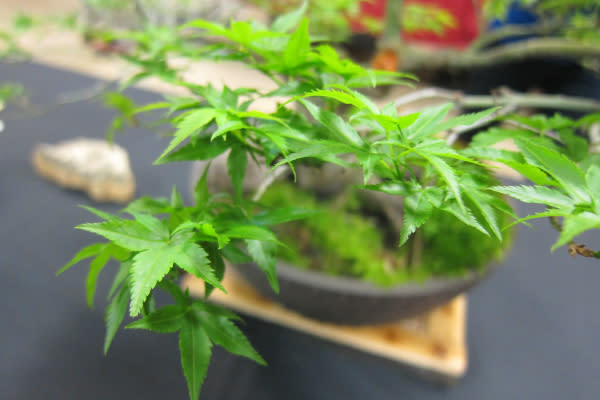 The show is held in one of the rooms near the front of the Botanical Conservatory before you enter the main portions. Your admission is discounted during the show, and it includes both the bonsai show and all of the regular Botanical Conservatory displays. You can watch local bonsai club members work on trees, and you can even vote for your favorite bonsai tree.
Members will be on hand during the show to answer any questions you might have. Or, you can enjoy the beauty of bonsai in contemplative quiet if you prefer.
There will be bonsai pots and bonsai trees for sale as well.

Oh, and if you'd like to take a class and learn the art of bonsai for yourself? They're offering one once again -- although, based on my experience, the sooner you sign up the better. The class is held on the same day as the show, at the Botanical Conservatory.

Saturday, May 21, 10:00 a.m. - 3:00 p.m.
Admission discounted for the show: $3/adult, $2/child, free for ages 2 and under
Botanical Conservatory, 1100 S. Calhoun St. 
Bonsai Workshop/Class for beginners to intermediate-level
Saturday, May 21, 12:00 - 1:30 p.m.
Cost: $29 ($25 for members or volunteers)
Call 427-6440 to register

Registration deadline: May 13
Botanical Conservatory, 1100 S. Calhoun St.