My culinary adventure through Fort Wayne took me most recently to a Southeast Asian stop - Spice & Herb Thai Cuisine. My office just relocated from downtown to northern Allen County so I decided to venture out for lunch in my new work neighborhood. I was looking for something tasty, spicy, and reasonably priced. I found it! Spice & Herb is located in a small strip mall on Coldwater Road. On the outside it looks like just another storefront. However, inside you will find a small, quaint, and comfortable dining room. The room is decorated in colorful and tasteful decorations, including interesting tourism posters of Thailand. It is small but busy, colorful yet tasteful, and the location is easily accessible from north or central Fort Wayne. The lunch crowd was eclectic. It included businessmen, a single senior, a lunch date, a girls' outing and a casual group. I started my lunch with a Thai iced tea. Thai iced tea is made with black tea and spices mixed with sweetener and condensed milk. Very tasty. It was tall, creamy, and refreshing.  Next I opted for the luncheon special, which includes soup, an chicken, pork, beef, vegetable, or tofu egg roll, and an entree for $7.99. The menu includes noodles, curry, salads, and traditional Thai entrees all offered with your choice of meat. I chose the Pad Woon Sen with chicken. Pad Woon Sen is a dish that includes crystal noodles (made from mug beans), vegetables, and sliced chicken. My preferred level of spiciness is "hot" and I stuck to it, but if you are brave you can have your "Thai hot."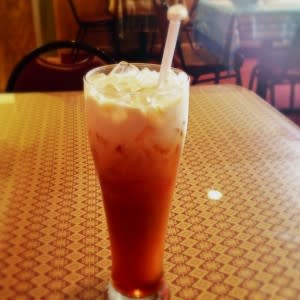 My entree was delivered and my first thought was - it is beautiful! It was. Can you tell I love food? The vegetables were fresh, spiciness was just right, and the flavor was great. Often in a spicy dish the flavor gets lost in the heat - not the case here - Spice & Herb has it right. I could not have been happier with my choice. Especially when I got to enjoy it the following day as leftovers - the portions are generous.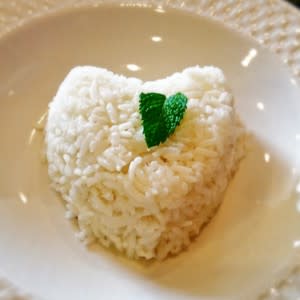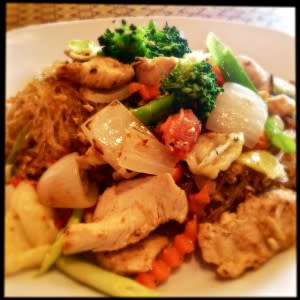 The wait staff were lovely folks and were very attentive. As a recently diagnosed Celiac (my body does not digest wheat/gluten), I am sensitive to the responses of servers and chefs to my requests to avoid certain foods. The response I received from Spice & Herb was perfect - attentive, considerate, but not obvious or over the top. This place is worth a visit, sooner rather than later. Spice & Herb is located at 8802 Coldwater Road in the shopping plaza at the corner of Coldwater and Wallen Roads in Fort Wayne. Lunch is served Monday and Wednesday - Sunday from 11:00 a.m. to 4:00 p.m. Dinner is served from 4:00 p.m. to 9:00 p.m. on Monday, Wednesday and Thursday, from 4:00 p.m. to 9:30 p.m. on Friday and Saturday, and from 4:00 to 8:00 p.m. on Sunday.  Spice & Herb is closed on Tuesday.