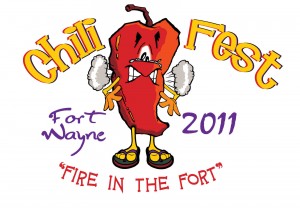 Come enjoy the spice of life at this year's
Chilifest
, held October 1 at Headwaters Park in downtown Fort Wayne. The annual chili cook-off event celebrates the art of making chili and features a public tasting. Enjoy red, white and verdi chilis among others! This year's event begins with registration opening at 7:30 a.m. on October 1. Cooking begins at 9 a.m. A junior competition is also held for children ages seven to 17, along with restaurant and commercial chili cook-offs. Chilifest features a public tasting from noon until 4 p.m. An awards ceremony follows the completion of judging after 3:30 p.m. Some booths feature simply chili, while other participants will dress up and put on a show for attendees. Many booths even spice up the atmosphere with themed decor. All chili must be made on site, cannot include pre-cooked ingredients, and must be cooked from scratch. Complete chili mixes are also not allowed -- ensuring you receive a taste of authentic, homemade fare!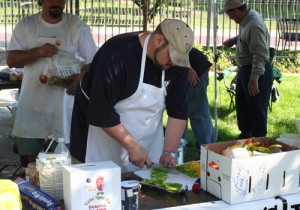 Chilifest events are located at the West Plaza of Headwaters Park, just north of East Superior Street in downtown. Interested in cooking your own chili? Entry fees are $25 per team. For information on how to register your team, and for the full schedule for this year's event,
visit Chilifest 2011 online
.