Sometimes it can be fun getting all dressed up for a New Year's Eve night on the town... after all, it's one of the biggest parties of the year. But other times when you can't find a last minute babysitter or your flannel jammies seem all too comfy to part with, a night in with the kids can be just the ticket to ring in the new year!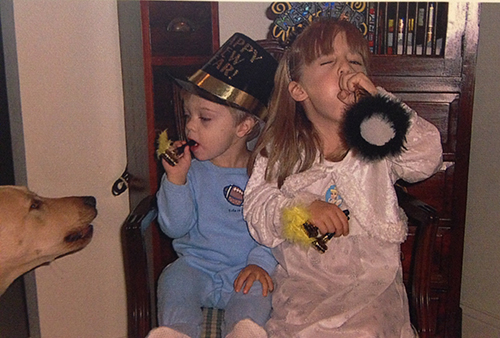 Make Fun + Festive Treats
Get everyone together to help whip up a batch of gooey Rice Krispies treats. Let each child shape and mold their own treats however they want and get creative with decorating them too. Think sprinkles, icing, and even other cereals like colorful Fruity Pebbles for a fun twist. You can also make your favorite standby cookie recipe, or any sweet treats you enjoy - the important thing is to get the kids involved in the process.
Other fun ideas for snacks are hot cocoa with candy cane stirrers, sparkling grape juice for a midnight toast, popcorn (try sprinkling Parmesan cheese or seasoned salt for extra flavor), and mini hot dog or chicken nugget skewers with fruit in between.

Turn on the NYE Festivities
Chances are, your younger ones won't be up until the ball drops at midnight, but it's still fun to watch the televised concerts and festivities leading up the big countdown. Check local listings for what's going to be on that evening. And, sometimes kids lose interest in all the performances, so try showing some old home movies or having a musical dance party for your very own rockin' New Year!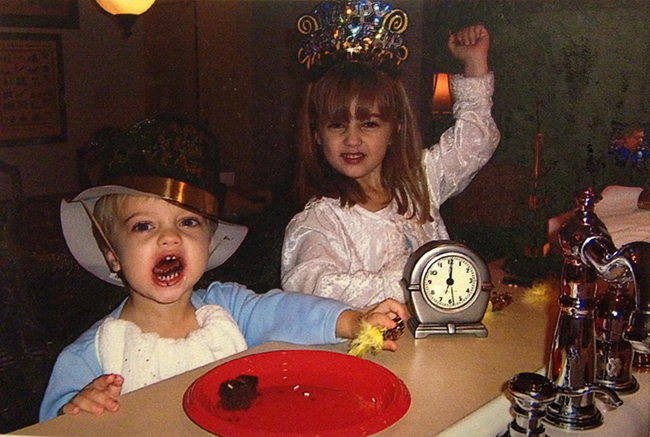 Make Time Fly... Change the Clocks!
Don't forget the festive party hats and noisemakers to get everyone in the party mood. If the kids are really hyped about staying up until midnight but you're not willing to deal with their crankiness the next day, move all the clocks forward so they think they're actually staying up for the countdown. If they're young enough to buy it, have your own countdown and then off to bed! The older ones can then stay up for the real midnight celebration - as long as they promise not to give away your secret!
It can be lots of fun to stay in for New Year's Eve. You'll save money, create new memories with your kids, and stay out of trouble yourself!