Nowadays, it seems like our tech gadgets are the central focus of our busy lives. Phone calls, emails, texting, social media networking, TV, music… the list goes on and on. In an age where we seem to be losing the focus of family and real relationships, it's nice to take a "tech break" and enjoy some wholesome family fun—especially around the holidays. So turn off the devices and spend a traditional Christmas celebration on the farm at Salomon Farm Park!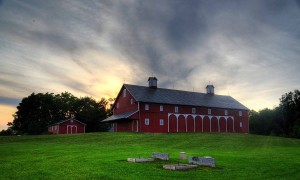 On Saturday, December 1, Salomon Farm Park offers Christmas on the Farm from 6 to 9 pm. Salomon Farm is a wonderful place to take your family and see how life is lived in a rural setting any time of year. But with Christmas on the Farm, it becomes even more magical. At this celebration you'll enjoy a live nativity scene depicting the birth of Jesus, authentic horse- and tractor-drawn wagon rides, as well as cherished stories from St. Nicholas and yummy refreshments. There's honestly nothing better than seeing your children spend time together doing things outdoors, totally unplugged, and actually having a good time! Enjoy the holidays together, and be sure to drive up to Christmas on the Farm. It will definitely become an annual holiday tradition. Admission is free, but donations are appreciated. For more information, visit them
online
. Salomon Farm Park, 817 W. Dupont Rd.