Christmas time is when many churches put on something a little extra special for the season. Whether it's the Christmas concert, a musical, a festival, or a play, Fort Wayne is home to some pretty spectacular church events. And they don't just happen before Christmas. If you're staying here after the holidays, there are some really good programs to see then, too. Check them out!
November 26 and 27, 11 a.m. – 5 p.m.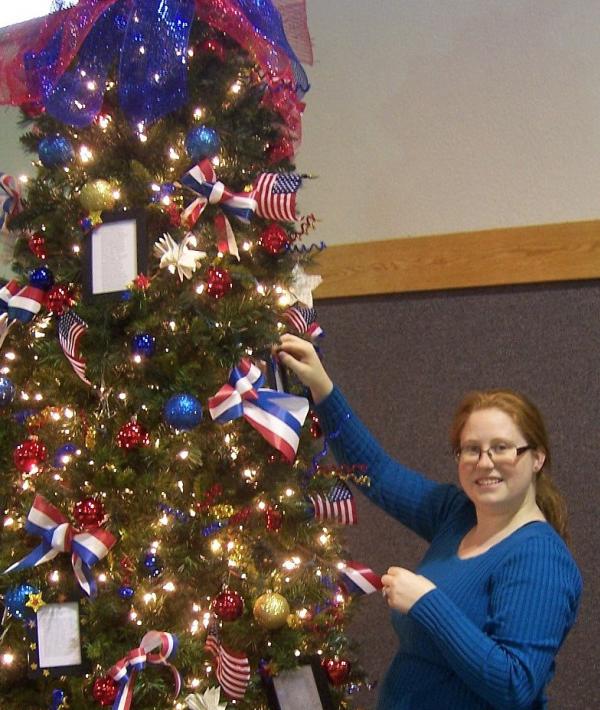 Desirea Wysong decorating the Tree for Veterans at the Christmas in the Park event.
From free carriage rides to a stroll through Old Bethlehem, there is plenty to see and do at Christmas in the Park.
In Franke Park, there is the large (indoor) pavilion, where you can explore a variety of booths with crafting and baking themes, to name a few. There is also a Children's Tent, with games and activities for the younger set, and a heated Entertainment Tent, where you can sit down and enjoy music and drama presentations. The DeKalb County Horsemen's Association is offering free horse-drawn carriage and wagon rides, and a petting zoo from Animal Grams will provide miniature horses and other animal friends for kids to meet.
No charge for admission, parking, snacks or rides.
Sunday, December 4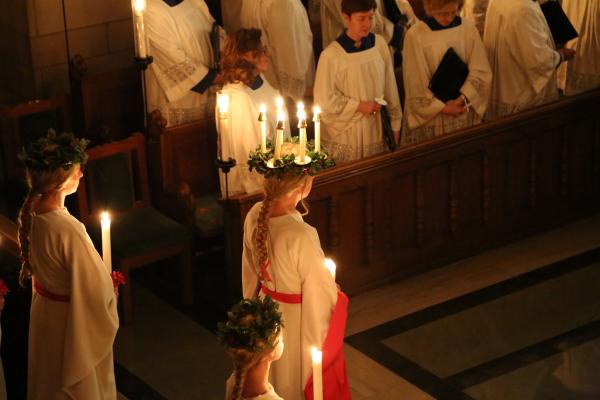 Offering the Candlelight Santa Lucia service on Sunday, December 4 at 4:30 p.m., Trinity English Lutheran makes a unique contribution to the holiday season. This celebration is named after the Swedish saint who "sought to brighten the world in Jesus' name by sharing her possessions with the poor."
Different musical ensembles from Trinity will begin a prelude at 4 p.m., with the full service to start a half hour later. The focus of the service, this year, is "Jesus: the Light of the World." It will include congregational singing, offerings from four different choirs, and a brief homily by the senior pastor. A procession, led by a young woman wearing a candle lit wreath on her head, marks the climax of this dramatic, formal service.
December 10
The Seminary is offering an Advent Candlelight Evening Prayer service at 4 p.m., featuring the choirs of Concordia Theological Seminary, Fort Wayne. The service will take place in Kramer Chapel.
December 10 and 11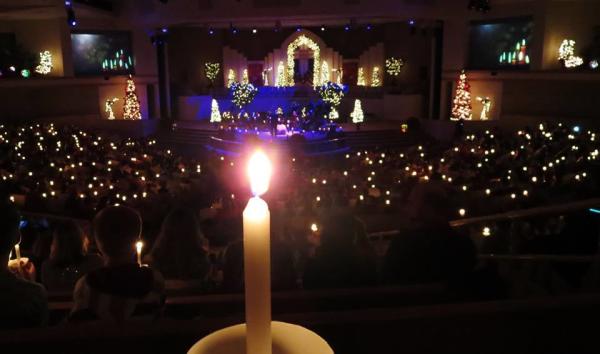 First Assembly of God is producing the dramatic musical, "The Christmas Post," on Saturday, December 10 (7:30 p.m.) and Sunday, December 11 (6:00 p.m.). 
Set in 1947 Homesboro, Indiana, this fictitious story tells the tale of World War II widow Alice Garfield in her quest to hold a job and provide presents for her children. Tickets for the musical are $10 general admission, $12 at the door, $14 Artist Circle, and $8 each for groups of 10 or more. Tickets can be purchased from the church office, 8 a.m. – 4:30 p.m. Monday – Friday, or by calling (260) 490-8585.
First Assembly also offers a one hour Christmas Eve service on December 24, at 6 p.m. This family favorite is concluded with candle lighting and the singing of "Silent Night."
December 10 and 11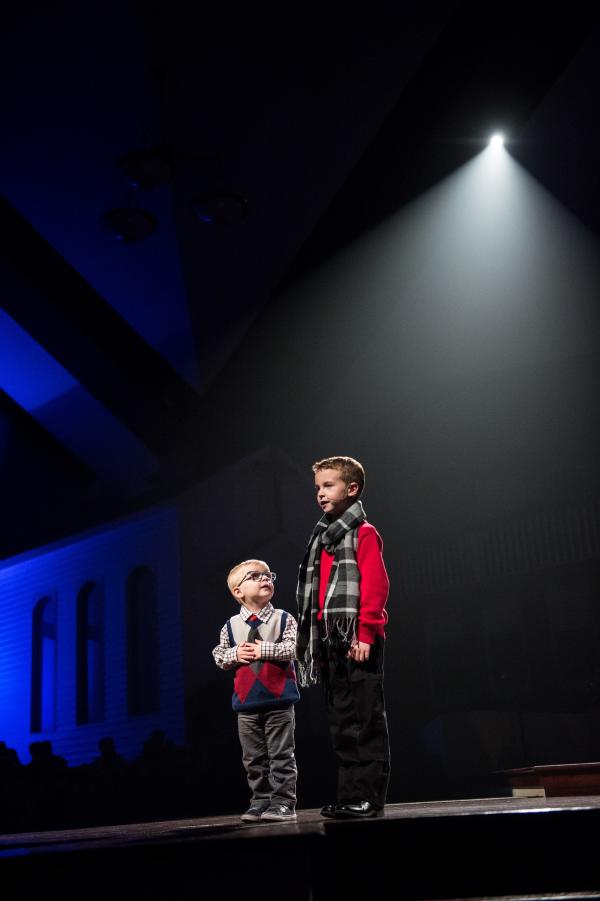 The Chapel is offering a Christmas spectacular four times, twice on Saturday, December 10 (4 and 6 p.m.) and twice on Sunday, December 11 (9:15 and 10:30 a.m.).
Featuring a live orchestra, singing and elaborate staging, this event is beautifully presented, and is sure to please the entire family. Whether its kids playing the saxophone, twinkling Christmas lights, or a live camel making his debut, there is something for everyone to enjoy.
December 24, 25 and January 8
The Cathedral will be offering some beautiful Christmas services on Christmas Eve and Christmas Day. Strings, brass, choir and pipe organ music will be presented at the 10:30 p.m. Mass in the Night of Christmas on the 24th, (choir prelude begins at 10 p.m.) while the Christmas Day celebration will be accompanied by organ and choir at 11:30 a.m.
In January, a special "Concert of Music for the Advent and Christmas Season" will be given by the cathedral choir in the St. Théodore Guérin Chapel at 4 p.m. The chapel is on the grounds of the Cathedral.
December 29, and 30
The Boar's Head and Yule Log Festival is an annual tradition at Plymouth Congregational. The box office is open on Thursday, December 15 from 4:30 – 7 p.m. and visitors may get up to 6 tickets for free. (You must have a ticket to attend the Festival.)
The Festival, now in its forty-second year, includes a full orchestra, elaborate costuming, and beautiful pageantry. It's like stepping into the past, reminiscent of England's King Henry VIII or earlier. Attendees come, sit in the church pews, and watch the action as it unfolds in the aisles and at the front of the church.
It is a celebration of part of the twelve days of Christmas, and there is so much to absorb.  The festival is offered four times, at 5:30 and 8 p.m. on both evenings.