I don't know about you, but I love getting pampered with a massage, facial, and mani-pedi. But where should you go in Fort Wayne for the best experiences? I traveled to several of the most highly recommended spas in the Fort Wayne, Indiana area and have chosen the four that are the best for a quick pamper, full day, or weekend experience.
Of course you can work each spa into a longer or shorter time frame, these are just my recommendations.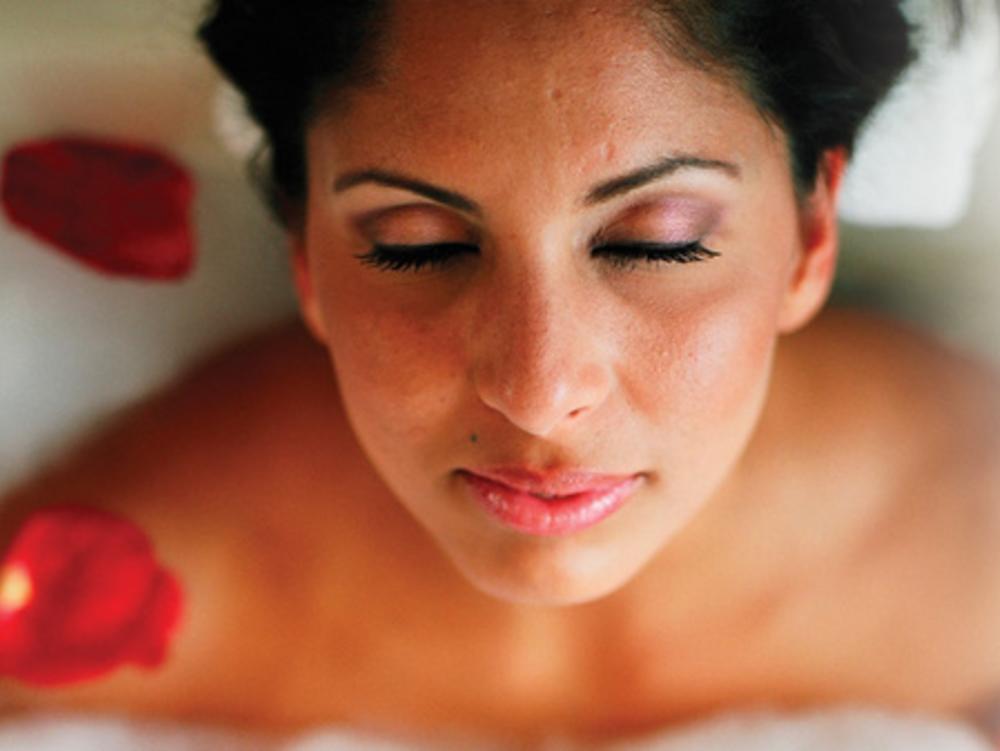 The Best Spas in Fort Wayne, Indiana
In Touch Salon Spa
My very first massage ever I went to In Touch SalonSpa. I actually only chose it initially because it was close to my home and reasonably priced. I was glad of my decision once I arrived. I was a little thrown off because when I walked in it just looked like a salon. I was helped right away and, after filling out the typical paperwork, was taken to the spa area in the back of the salon. 
As soon as you are in the back, the noise from the front of the shop is pretty much non-existent. The atmosphere is immediately relaxing. 
The masseuse sat me down and helped me choose the aroma I wanted to be used during my massage. The quality of the massage was great! I was going in mostly for the enjoyment, no great stresses or aches/pains that I wanted taken care of, so it was perfect for me. 
My masseuse (and, forgive me, I can't remember her name) was great about the whole process. She talked to me a little bit in the beginning, but once she really got moving, she just let me enjoy the massage. That was something that worried me. It being my first massage, I thought maybe the masseuse would try to talk to me the whole time like a stylist. I had heard some stories like that, so I was relieved that I was able to just lie there and enjoy it. 
The whole back area was really clean and calming. The lights were kept really low even in the pedicure areas, which were also really nice, but I didn't get a pedicure. 
The prices are reasonable here, so if you wanted to make a day of it; wedding parties, bachelorette parties, or girl time, this salon/spa would be pretty easy on the wallets. 
If you are more pressed for time, it is a really nice place to get a relaxing massage and get moving again (though you probably won't want to). It is a smaller spa, so it wouldn't be able to get through a large group super quickly as, I believe, there are only 2 massage rooms.
4633 E. Dupont Rd
260.490.0939
Cali Spa
Cali Spa is a larger spa located just down the road from In Touch. This would be a better place for larger parties as there are lots of pedicure and manicure chairs and more massage rooms. 
Once again, the mani/pedi/salon area is louder, but the spa area is, again, thoroughly cut off. My masseuse (I'm terrible with names, maybe Jessica?) was very friendly and informative. She double-checked the questions I had answered on the paperwork, which I appreciated because I really don't know what I'm talking about as far as requesting certain things to be done or avoided. She explained the whole procedure to me, which I appreciated because it was only my second time getting a massage. 
This time I got a package, which included a mani/pedi with the massage treatment. Once my massage was completed, I went out to the salon and was helped to a great pedicure. My pedicurist was not very talkative, but that's more what I was looking for anyway: A peaceful, quiet day at the spa. The manicure was pretty good too, I definitely enjoy pedicures much more as a salon experience, though the lasting result of a good manicure is hard to beat. 
The prices here were really reasonable as well. I had my mother-in-law and two of my sister-in-laws out to visit and we went to get pedicures and my two sisters who were still in college were able to afford the price for the pedicure without difficulty. Having been a poor college student pretty recently, I can say that is an impressive recommendation of its own for a spa. The services, specifically on the mani/pedi end of the spa, are pretty much what you pay for. It's not an overly indulgent experience from that side, but it is definitely more of a party atmosphere, so I would definitely choose this place over others for a large girls outing or bachelorette party.
1615 W. Dupont Road
260.451.8888
Cala Deia Spa
I want to include a short bit about the Cala Deia Spa located in the Spiece facility. 
The massage therapy is focused on sports and injury recovery from what I gathered on my visit. This is the only spa I was unable to actually get a treatment at before writing this post, but I did get a tour of the spa area. 
Definitely a more Spartan-type of facility geared to function more than form. The massage rooms are very private, which is a huge plus in my book. 
This spa does not have all of the amenities and treatment capabilities as the other spas, but it has a very friendly staff and would be a great place to visit for a quick treatment. If you are in town for a race or other sporting event, this might be a good option after the match/game/contest, to relax and rejuvenate your muscles. 
The price point of this spa is really on target with some of the "higher end" spas in the area and would be a great place for the weekend warriors to recover. The Spiece Day Spa is a little-known gem in Fort Wayne to my knowledge.
531 Merchandise Dr.
260.416.6273
Woodhouse Day Spa
The last spa I want to recommend is the Woodhouse Day Spa. This spa has the most impressive facilities of all of the spas I've been to. 
The staff takes the pampering and therapy of each guest very seriously. From the minute you walk in it's soft voices, soft music, soft chairs. The locker rooms each boast steam rooms that you can use anytime you visit. The spa provides all kinds of complimentary products to use if you choose to make use of their rainfall showers (which I highly recommend). Hair dryers, curling irons, straighteners, and other products are supplied to use after a shower as well. 
Separate quiet rooms for men and for women provide a most relaxing area to enjoy tea, juice, or wine before your treatment. Again, soft chairs, soft music, dim lighting, a crackling fireplace, and a mini waterfall fountain create an atmosphere of escape and utter relaxation. 
The treatment rooms are down a hallway kept separate from the rest of the spa. Unlike most other spas, the Woodhouse does not have a lot of extraneous noise, so the separation isn't necessary from that perspective. However, having that level of separation gives the impression that the staff is concerned with the guests' comfort and solitude during their experience. 
A staff member escorts guests from place to place within the spa. My masseuse did a great job following my request for moderate to deep pressure. Since I had gotten massages before, I felt I knew what to expect for the most part, but she did employ a couple techniques that I hadn't experienced before and really enjoyed. 
Once the massage was completed, she escorted me back to the locker room. I took full advantage of the facilities before leaving completely satisfied. The Woodhouse is definitely the most expensive option, but you get what you pay for. 
The overall experience is well worth the money and I highly recommend!
6388 W. Jefferson Blvd.
260.459.6249
Additional Spas in Fort Wayne, Indiana
1824-D W. Dupont Rd.
260.969.6955
487 E. Dupont Rd.
260.637.6757
5010 W. Jefferson Blvd.
260.204.5215
122 W. Wayne St.
260.399.5874
10020 Lima Rd.
260.209.0512
4606 W. Jefferson Blvd.
260.459.1111
6610 W. Jefferson Blvd.
260.459.2739
2845 E Dupont Rd
260.969.7977
3927 Kraft Pkwy Suite B
260.387.7173
This post was originally published in October 2014 and has been updated.