I had never associated Valentine's Day with a murder mystery, but as I read more mysteries than any other genre, that combination works for me, especially since Science Central is hosting a special event, 'My Cold Hearted Valentine II: You'll Catch Your Death' on Valentine's Day weekend.
This is a rare event in which only people age 21+ are allowed to attend. Normally the 100+ exhibits are tailored for a younger crowd. 
On Friday, February 12, from 7-10:00 pm, visitors are invited- if they dare! - to participate in an evening of questions and discovery of a sinister nature.
Actors will present scenarios about a murder. Attendees will listen and watch the vignettes and even have the opportunity to interrogate the characters.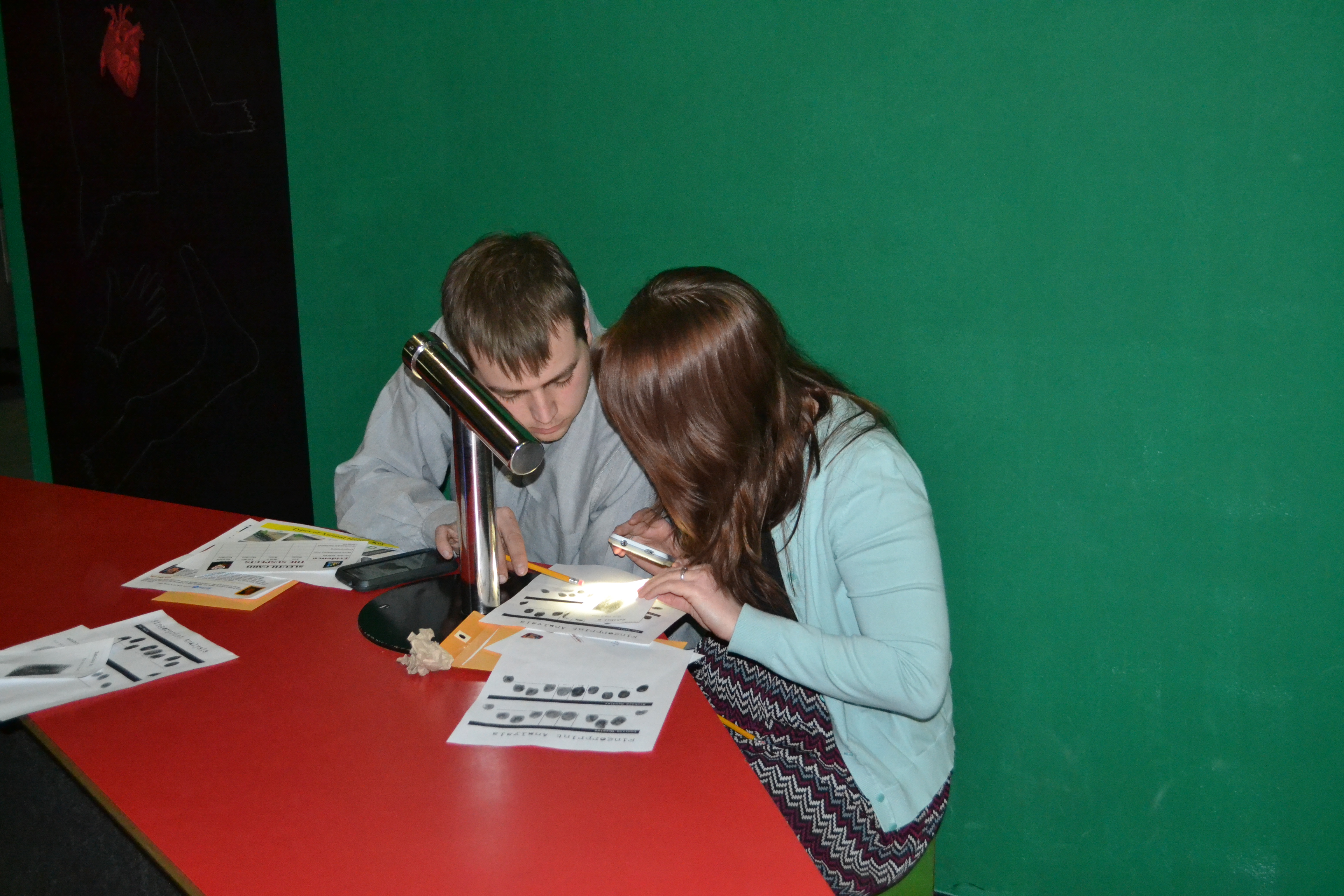 Of course, being that Science Central is dedicated to the promotion of science, forensics will play a big part in solving the question of who-dun-it.
Faux crime scenes will be created around the building and participants are encouraged to perform crime lab science experiments while examining the evidence.
The adult programs at Science Central of which My Cold Hearted Valentine Murder Mystery is a part are tailored to an adult audience (age 21 and over) and discuss mature topics.
I like the fact that participants can dress the part with Colombo trench coats, Dick Tracy hats, and maybe long white lab coats reflecting true CSI 'haute couture'.
Tickets can be purchased online: $25 for an individual and $35 for a couple. Online preregistration by 10 am on Friday, Feb 5, includes a complimentary beverage ticket with printed ticket. Tickets sold at the door: $30 for an individual and $40 for a couple.
This is the second year Science Central staff has put together such an evening. It's sure to be a sell-out!
Science Central
1950 N. Clinton Street
Fort Wayne, IN 46805.
260.424.2400