One of Fort Wayne's prettiest places to hang out, especially in spring, is Foster Park. Located on Fort Wayne's south side at the corner of Rudisill Blvd and Broadway Street, it is resplendent each spring with colorful blooms.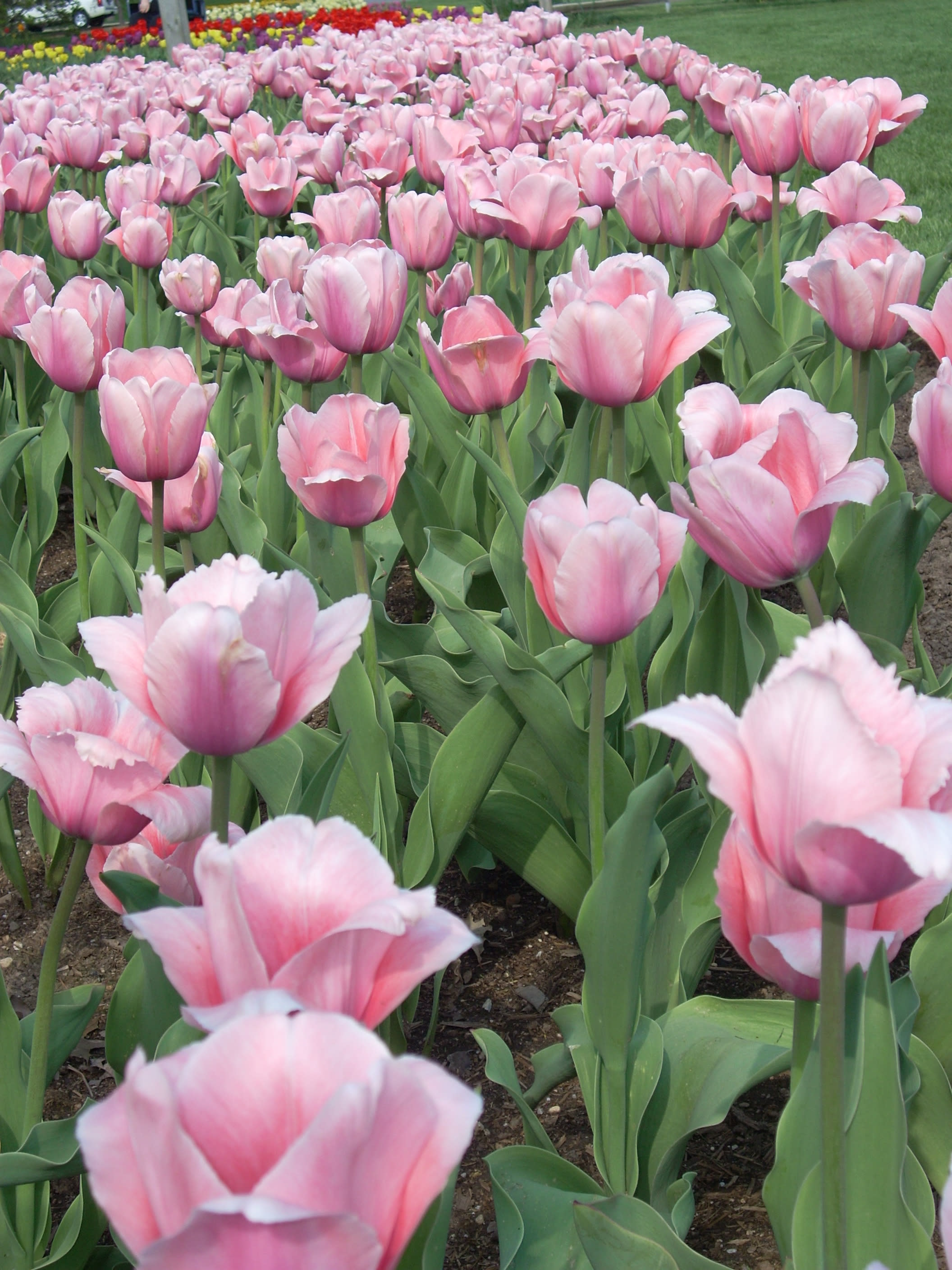 The city's hard-working gardeners prepare the numerous flower beds each fall for a cacophony of life and color in the spring. Thousands of bulbs seem to pop up overnight - daffodils, tulips, jonquils, grape hyacinth, lilacs. It's like a healing experience to sit on a nearby bench and gaze at them. Over the years I've photographed them and look at them on my computer during the year often for a pick-me-up. An old log cabin in the midst of the flower beds makes an interesting juxtaposition in photos--Old life next to new life.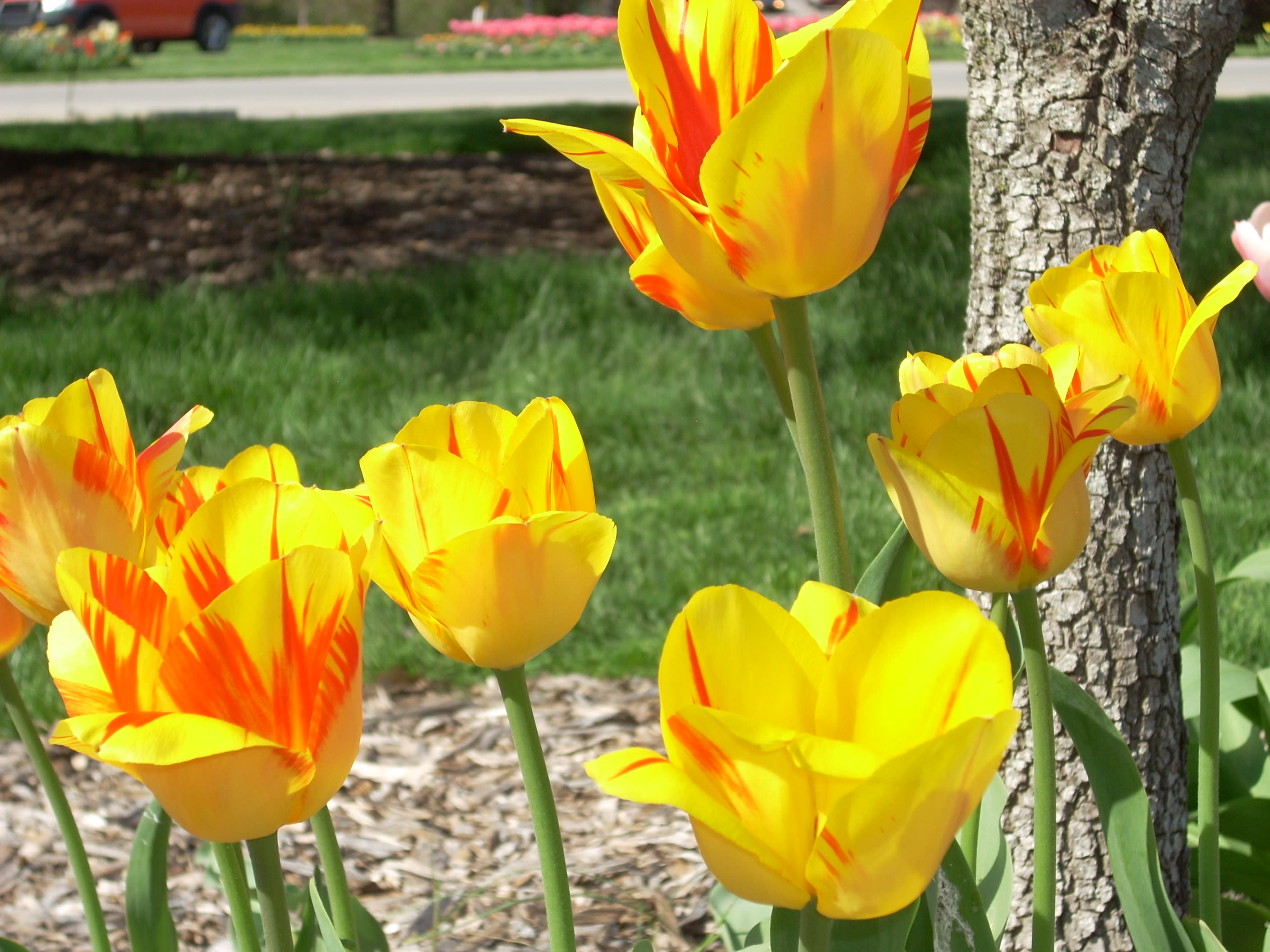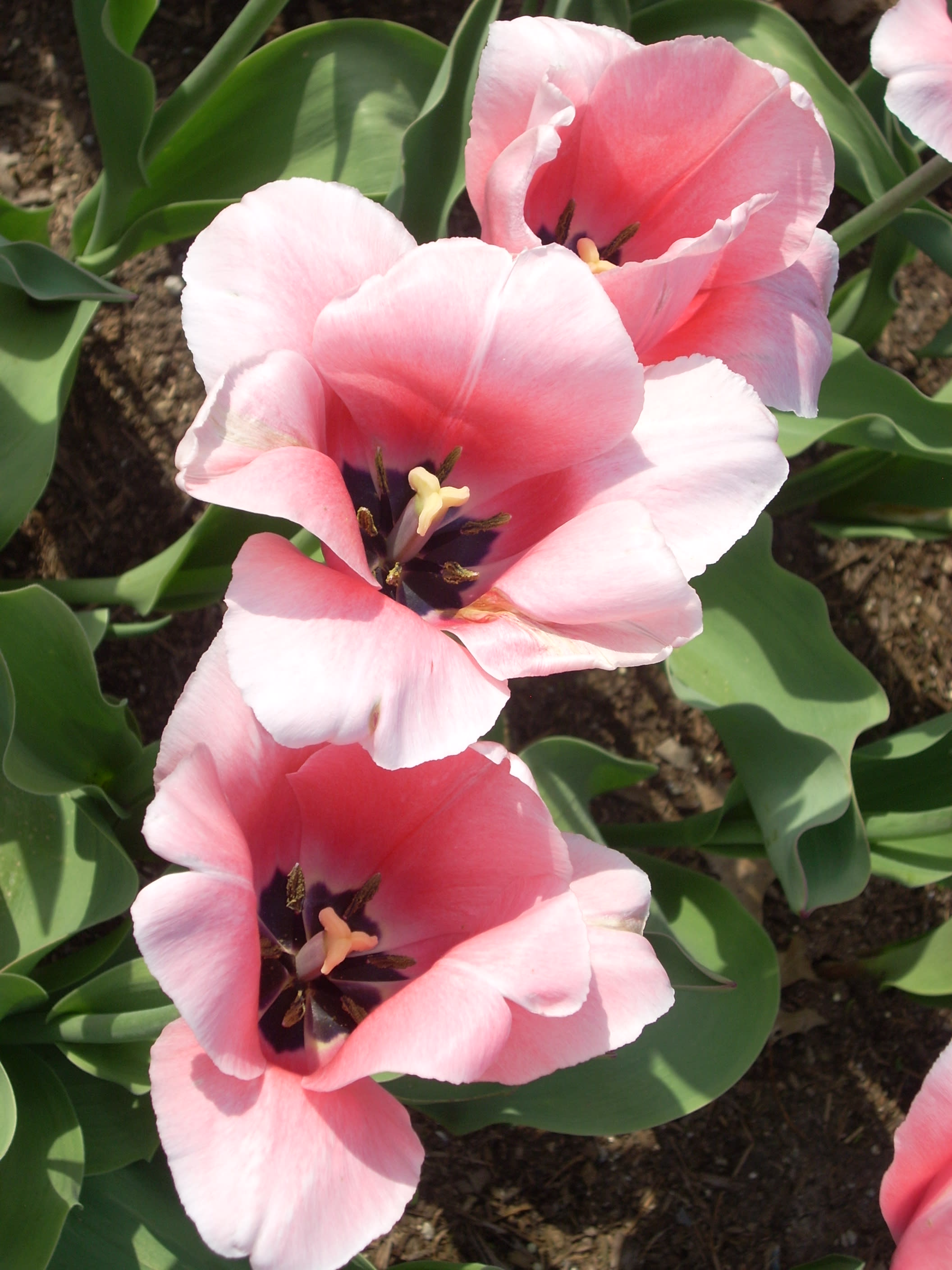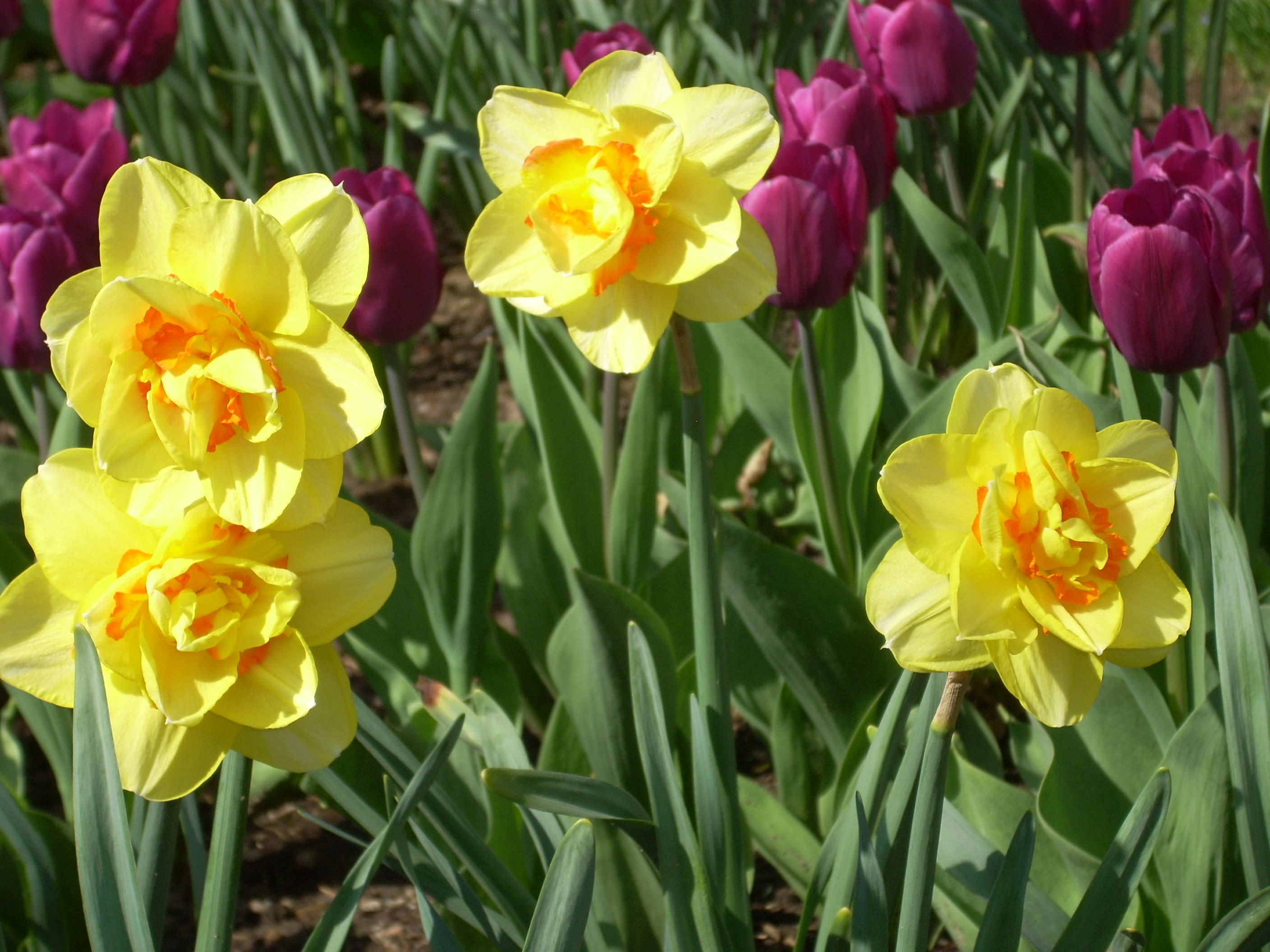 The park and all of its beauty is a popular place for photographing wedding parties and prom dates. Weddings take place in the section of the park surrounded by white roses.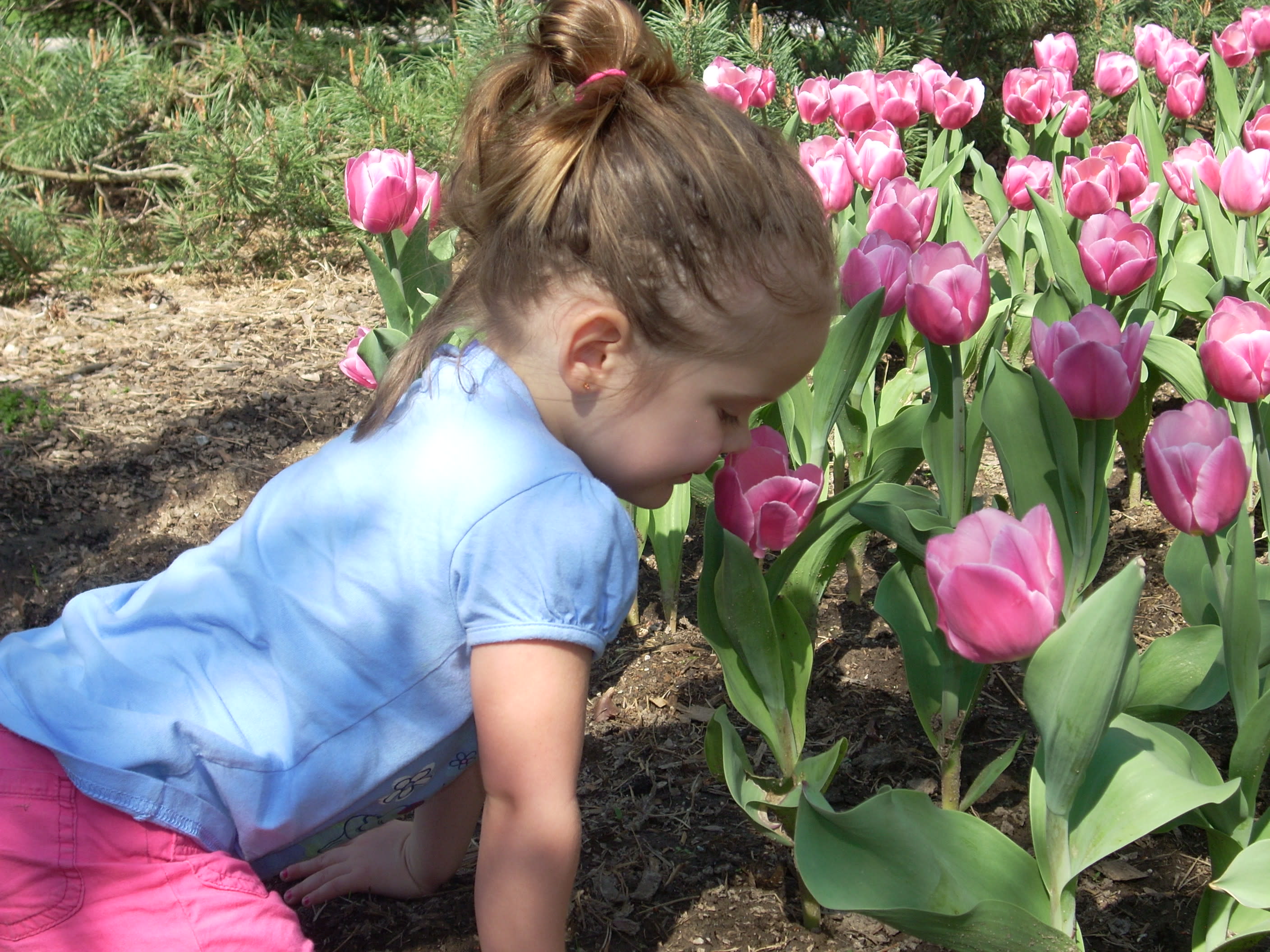 The park also has a golf course surrounded by a paved walking path along the river, tennis courts and playground. Covered pavilions can be rented for special events.
Insider tip: Stroll outside of the park along Broadway up to Bluffton road. Take a big whiff-you may catch a fragrance of the lilac bushes there. 
These flowers don't last long. Make a date to get to Foster Park and catch them before they're gone. It may become your favorite destination this spring.