There's still time to make the most of your summer in Fort Wayne and the surrounding area and what better way than to enjoy the great outdoors.
Discover the seven ways you can savor summer in Fort Wayne!
1. Al Fresco Dining
I always loved visiting New York City because a great number of the restaurants had outside seating – great for dining and people-watching. Extra space was rare, but if New York proprietors had a slab of concrete, no matter how small, they would string tiny, white lights and set up a few tables and chairs and people would line up to eat in those cozy, outdoor spaces.
In recent years, I've been thrilled to witness Fort Wayne's downtown come alive with new businesses and restaurants with many of those places offering an al fresco (Italian for "in the open air") option.
Some of the al fresco venues I've tried (and revisited) have included Cindy's Diner on Berry Street, Dash-in pub and coffee shop on Calhoun, JK O'Donnell's on Wayne Street and Henry's on Main Street. On my agenda before summer's end is to try The Golden on Harrison Street.
One of my favorite al fresco spots is The Deck, a patio and tiki bar located outside along the riverbank behind Don Hall's Gas House on Superior Street – the go-to place for great food, great atmosphere and great service.
Don't forget to try Lunch on the Plaza at Freimann Square, 200 E. Main Street. Pack a lunch, order takeout from a nearby restaurant or visit one of the many food trucks from 11:30 a.m. to 1 p.m. on any Thursday through the end of August. Local musicians provide free entertainment for the lunch crowd.
Fort Wayne Foodstock – a festival of musicians and food trucks – will be held July 30 from 11 a.m. to 8 p.m. at the Indiana Michigan Power Center Plaza in downtown Fort Wayne (corner of Wayne and Calhoun streets).
Plus, there's still plenty of time to find the best in fresh local produce and food products at any of the area's many farmers markets. Many are open through the fall season while a few are held year-round.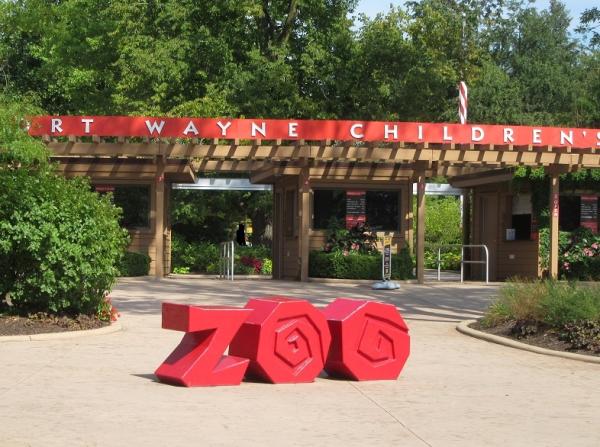 2. Fort Wayne Children's Zoo
Lions and tigers and bears – oh, my!
Don't miss an opportunity for a visit (or multiple visits) to the nationally acclaimed Fort Wayne Children's Zoo, 3411 Sherman Street, in the heart of Franke Park. The zoo is open daily from 9 a.m. to 8 p.m. (Memorial Day to Labor Day), and 9:00 a.m. to 5:00 p.m. through October 8.
Visitors may eat at one of the concessions at the zoo or pack a picnic lunch and eat in the park.
Animal lovers of all ages will enjoy feeding the giraffes or riding the ponies. And speaking of rides, there's also the Sky Safari, a carousel, the Z.O.&O. Railroad and the Crocodile Creek Adventure.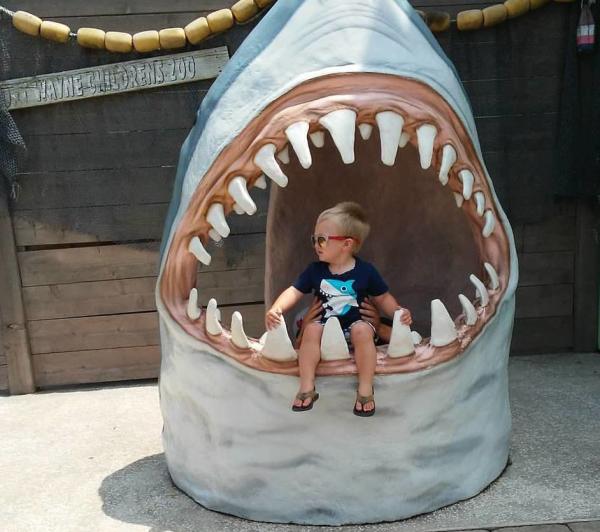 Trek the world of animals on the African Journey, Australian Adventure, Indonesian Rain Forest or the Indiana Family Farm or visit one of the many exhibits of birds, fish, mammals, reptiles, amphibians and arthropods. And don't forget the sharks – a thrilling exhibit for children and adults. Afterward, take a photo of your kids inside the jaws of a large shark statue outside the exhibit.
Ben and Nikki and their four children, ages 11, 8, 2 and 10 weeks, live in rural Allen County and were given a family zoo pass as a Christmas gift by Nikki's mother. Nikki said it has been a great gift. 
"One trip for our family to the zoo would have been about the same cost as an annual pass for us," she said. "We love it that we can choose to go multiple days – any day we want to – without having to cram everything into one visit."
"We keep going back and seeing things that we missed on previous visits, and the pass allows for shorter visits," she said.
Discover a trip to the Fort Wayne Children's Zoo
3. Fort Wayne Summer Concerts and Movies
Through August, free concerts are held on Fridays at Friday Nites Live from 6:30-8:30 p.m. at Jefferson Pointe, 4130 W. Jefferson Blvd., and every Saturday night at Rock the Plaza at 6 p.m. at the downtown branch of the Allen County Library, 900 Library Plaza.
Jazz Jam is held the first Thursday of each month at Sweetwater, 5501 U.S. Hwy 30 West. Founded in 1979, Sweetwater is one of the United States' largest dealers in musical equipment for musicians, recording studios, schools, churches, and concert sound companies. 
Other free concerts include: The band "Cougar Hunter," sponsored by Living Fort Wayne, August 2 at 6 p.m. at Headwaters Park West and three concerts at Foellinger Theatre in Franke Park including the Fort Wayne Children's Choir on July 28 at 7 p.m., the Fort Wayne Area Community Band on August 8 at 7:30 p.m. and the United States Air Force Band of Mid-America Shades of Blue Jazz Ensemble on Friday, August 11.
Plus, the Foellinger Theatre hosts free, outdoor family movies on Wednesday nights.  Free, outside movies are also hosted by Sweets So Geek, a Fort Wayne bakery, and Ivy Tech Community College in the parking lot of the bakery at 3410 N. Anthony Blvd.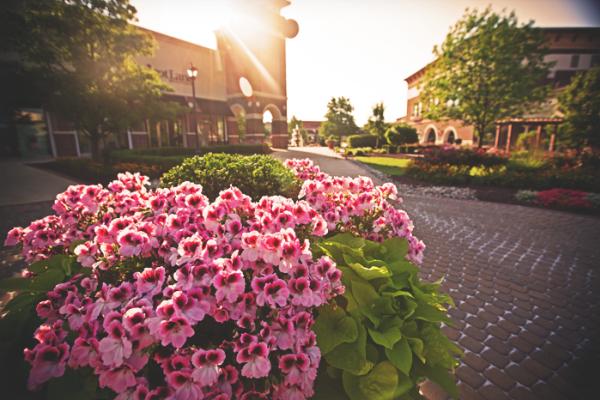 Another great source of family-fun entertainment are the Busker Nights at Jefferson Pointe, held every Tuesday through August at the mall's outside plaza beginning at 6:30 p.m. The event is free, but tips to local Buskers are always appreciated – remember, buskering is a living Buskers are trying to earn. 
4. Fort Wayne TinCaps Baseball
Catch a TinCaps Baseball game at the beautiful, nationally acclaimed Parkview Field in downtown Fort Wayne and be sure and stay long enough to see the dazzling fireworks after most Friday and Saturday games.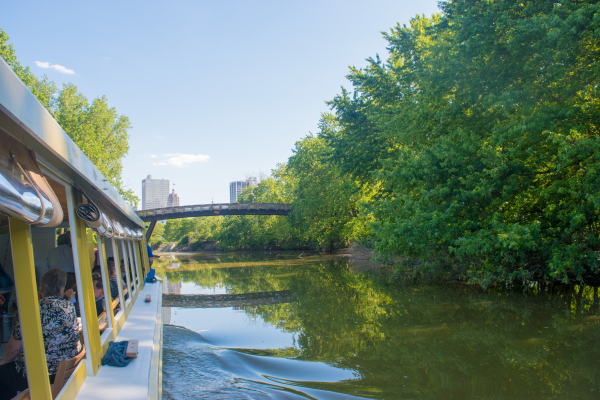 5. Fort Wayne Riverfront
What says summer more than a boat ride? The Riverfront Fort Wayne Historic Boat Tours with guide Matt Jones are offered every other Sunday and Thursday through September. Cost is $12 per person and reservations are required. 
Don't forget to take advantage of the nice weather at Fort Wayne and Allen County's many parks, trails, wetlands and nature preserves.
6. Explore History in Fort Wayne
What about rediscovering community history at the Old Fort, 1201 Spy Run Avenue, where visitors can witness historic re-enactments and demonstrations? Most events are free, including "Colonial America on the Frontier," July 29-30, and "Post Miamies, 1754-1763" August 26 and 27.
How about checking out one of the last operating steam locomotives at the Fort Wayne Railroad Historical Society's Open House on Friday, August 18, from 10 a.m. to 4 p.m. at 15808 Edgerton Road in nearby New Haven?
7. Fort Wayne End of Summer Festivals
Celebrate Fort Wayne's arts community at the annual Taste of the Arts Festival on is August 25 and 26. Join the festivities and see the expected and the unexpected at this fun-filled visual venue. More than 70 live performances of theater and dance will take place on various stages while artist markets and hands-on activities will entertain visitors of every age.
The Fringe Festival of art performances will be held nightly from August 5-9 at Wunderkammer Company, 3402 Fairfield Ave. 
From dining, festivals, activities, events, and more there are plenty of ways for you to enjoy the last days of summer in Fort Wayne!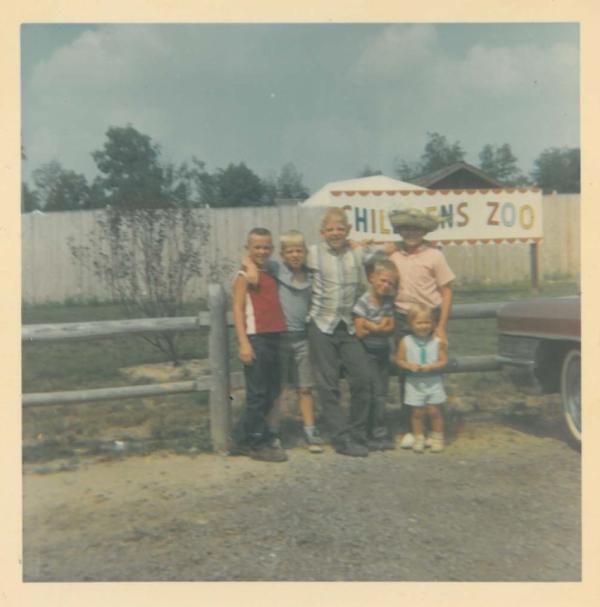 A blast from past Fort Wayne Summers. Pictured are the author's brother, two-year-old sister and two cousins from Arkansas visiting the 1-year-old zoo during the summer of 1966.