My favorite season is coming…the changing from almost unbearable heat to warm days that turn into crisp cool, evenings…fall! And with fall come more fairs and festivals. I love the
Grabill Country Fair
! I love that it starts with the short, scenic drive from Fort Wayne and ends in a small town full of history, home-cooking and country charm.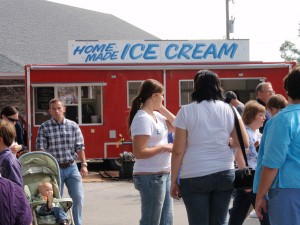 The fair begins on Thursday, September 6th and continues through Saturday, September 8th. Activities at the fair appeal to kids and adults of all ages, from magic shows to musical performances and contests from pie and watermelon eating to cherry pit spitting! All of the contests and events are relevant to the bygone era. The parade through the streets of Grabill begins on the 8th at 10 a.m. and is surely not to be missed!
Musical entertainment
ends each evening with gospel, country and bluegrass performers. Over one hundred
merchant
and
craft
tents are set up and feature children's items, blown glass, dolls, quilts and crocheted items. There are also local Amish vendors showcasing their handmade wood pieces.
Artisans
bring their own twist to creating homemade items including chain saw carvings, T-shirt art and hand-drawn portraits.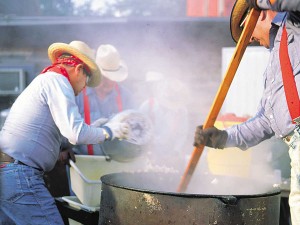 And let's not forget about the food at the
Fudergong
! Each morning, the day begins with "Breakfast at the Fudergong" a Pancake and Sausage Gravy breakfast from 6:30 a.m. to 10 a.m. The Fudergong offers homemade beef and noodles and freshly made pies from the Grabill Inn on the 6th and 7th from 5 p.m. to 9 p.m. On the 8th, High's BBQ chicken and more pies from the Grabill Inn, from 11:30 a.m. to 9 p.m. I cannot wait to get some of that chicken! Don't forget the many food vendors that offer homemade rolled pretzels, ribs and lemon shake-ups! To make things easy, you can park at Leo High School and catch a shuttle into Grabill. For more on shuttle information, a list of daily activities and a map of the area, visit the Grabill Country Fair website
here
. The fair's slogan is, "Grab your family, meet up with old friends and enjoy a look back at a slower pace and a simpler time!" See you in the country!