If you have young children at home, you've probably heard of "Wild Kratts," the popular animated educational, yet very entertaining and fun PBS television show. "Wild Kratts" is in its third season and has been running since 2010. The wild show stars two brothers Chris and Martin Kratt, in animation form, who save animals from danger of all kinds, whether it be human destruction or environmental issues. Their goal is to teach children how to make positive impacts on the environment in small ways.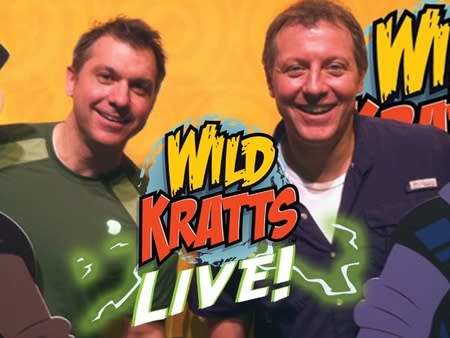 The two brothers will be in Fort Wayne on Thursday, April 23! They will be performing live at the Embassy Theatre at 6:30pm. This makes a nice evening out with your little ones who will not only be enjoying the entertainment, but will also learn valuable information. The educational tips they learn from the Wild Kratts are fun, so they hardly realize they're actually learning a lot! See the Wild Kratts live for a fun and entertaining experience. Not only is this a fun event for kids to attend, parents will also enjoy the show. It's sure to be a wild show; so be sure you're in the audience!
The Wild Kratts will be at the Embassy Theatre located at 125 West Jefferson Blvd. on April 23. The show starts at 6 p.m.! Tickets are $25, $30 and $35. You can meet and greet Chris and Matt for $75!