Schmucker's Produce Farm brings new meaning to the words "fresh" and "local." Allen County's northeast side is home to a religious group known as the Amish. The Amish are known for simple living, plain dress and a reluctance to adopt to modern technology. Mostly farmers by trade, the Amish love to welcome visitors to their places of business.  And there are many Amish-run operations located just a few minutes outside of Fort Wayne limits.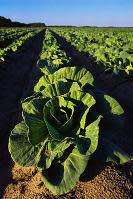 Schmucker's Produce Farm, 12815 Doty Road in New Haven, is a must-see for anyone who appreciates fresh, locally grown food. The grocery section offers a sundry of items, including grains, dried herbs, raw sugar, soup bases, seasonings, marinades, noodles, cereals, canned meats, beans, nuts, seeds, syrups, jams, apple butter, salsas, pickled eggs, candy, pop corn, and even soap! Many of these items are produced by the Schmucker family. (How cool is it to meet the person who actually made your snack on site?)  And there is also a small fresh cheese section and an impressive produce section. You can't much fresher than this!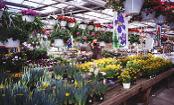 In the spring and summer months, be sure to check out the greenhouse located on the property.  They typically have tomato, cucumber, zucchini, cantaloupe, strawberry, eggplant, pepper, okra, and assorted herbs, just to name a few, all ready to be planted in your garden or container.  Check out the beautiful flowers for planting, as well as pots of mixed plants and hanging baskets, are ready to add some color to your porch or patio. Hours are April through October are Monday-Saturday 9 am to 5pm; closed on Sundays. Insider's tip: many Amish businesses do not accept credit cards, so have plenty of cash on hand or a checkbook handy!