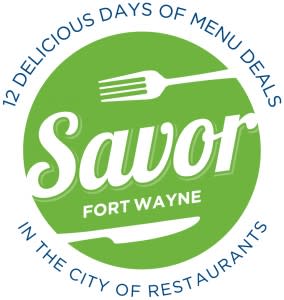 Something rad is happening in Fort Wayne next week—Savor Fort Wayne. For a foodie like me, it's a dream come true. But even if you don't consider yourself a foodie, this event should make its way onto your calendar. You have to eat, after all. Why not support some amazing local restaurants?
Savor Fort Wayne is a 12-day event, featuring menu deals at a variety of locally owned restaurants. January 15 (next Wednesday) through the 26, participating restaurants will allow guests to take advantage of three-course, value-priced menus. Menus are being posted daily at www.savorfortwayne.com, and the list of restaurants is growing too. Here is a list of restaurants on board so far:
Eddie Merlot's tops my all-time favorite list, so I took a sneak peek at the menu. Guests can enjoy a three-course meal for $30 and choose one item from each category.
Starters: Caesar salad, cup of lobster bisque, or cup of French onion soup
Entrees: Steak Frites, Prime Flat Iron Steak, Bucatini Pasta, Roasted Bell & Evans Chicken, or Cedar Plank Salmon
Desserts: Crème Brulee or Red Velvet Cupcake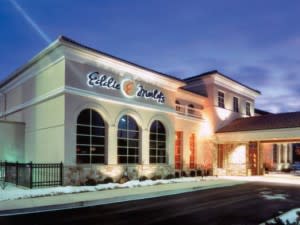 My stomach is growling just thinking about those options! Chef Matt Nolot always creates a pleasurable dining experience at Eddie Merlot's, and each time we go back, the food just gets better and better. If you've thought it was too expensive to try before, now is your chance. Vegetarian options are available and reservations are recommended. For more information, visit www.SavorFortWayne.com, like the Savor Fort Wayne Facebook Page or follow @SavorFortWayne on Twitter. Menus and restaurants will continue to be added daily!