Room to Escape is nothing too new to Fort Wayne, Indiana. Hundreds of Hoosiers and visitors from out of state have enjoyed figuring out puzzle after puzzle.
Now, Room To Escape has created a less "trapped" type of game in the form of a scavenger hunt called "Beyond the Walls".
I love challenging quizzes and have a competitive side, so I was pumped to compete with not only my friends but other strangers. It also helped that I like traveling a bit and driving through this city I proudly call home.
Room to Escape - Beyond the Walls Scavenger Hunt
First Things First
I must start by praising how simple it is to download the "Beyond the Walls" app, which is available through the Google Play store or the App Store. Luckily, (I must admit) I had a free code to try a sample of the game.
After signing up with a free account, I searched all the games until I found the Fort Wayne FREE SAMPLE Game and punched in the code that allowed me to start playing. It was mostly a quiz about Fort Wayne facts. Being a Fort Wayne native, I quickly knew all the answers but did have to cross a river or two in order to find my answers to a few questions. It was a breeze to get through this first game, but it would be more difficult - and fun - for non-natives to explore Fort Wayne's historic sights and modern buildings.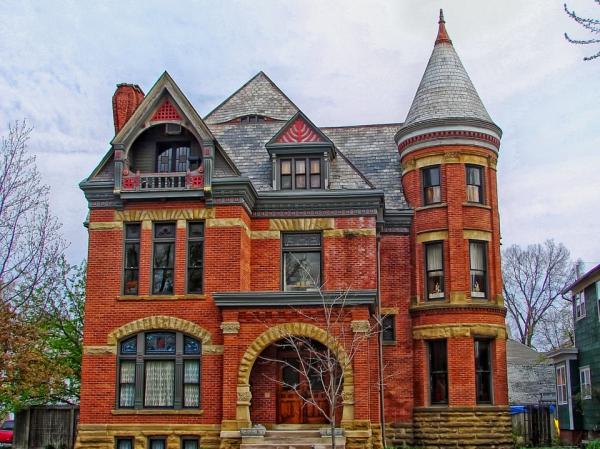 What Else Can You Do?
A few of my friends and I have done escape rooms in the past. Though I'm competitive, I don't often share this scary side with anyone else other than close friends who accept it.
If you're anything like me, Room to escape has many games related to their various escape room challenges after you've completed them. Once you and your family or friends have solved every puzzle in the room (or rooms), you don't have to be sad about your day of fun ending!
Log on to your Beyond the Walls app and search for the "After Game" associated with the room you just escaped. If you don't have time to play on the same day, that's okay! The app allows you a few days to play, and you can play with everyone in your group. I highly suggest going with family, but start off by checking out the multitude of rooms you can escape here.
It's not just for Fort Wayne either. There are scavenger hunt games in various other cities as well! 
Who is this for?
I wish I could say these games are for every age group, but it may not be stimulating for anyone younger than 6 to 8 years old.
Teens to adults of all ages will appreciate earning points for each correctly answered question or completed challenge. What's great about the variety of games available through the app is the sense that you are competing with strangers from across Indiana, Illinois, and Ohio. 
Room to Escape has definitely been widening their gaming experiences for their customers and for Fort Wayne lovers alike.  My love affair with Fort Wayne has rekindled after taking a stroll through downtown to solve a few clues.
Pricing for Beyond the Walls range from $39 to $69 per team. You can play with 2-5 people, so get as many friends together as possible! You may be happy to know that if you are a church group, have served in the military, or have a very large group, you can get special pricing by emailing jay@getbeyondthewalls.com. 
What are you waiting for? Download the app and learn more about Beyond the Walls here.