Rock the Plaza is a free concert at the Allen County Public Library's downtown branch every Saturday throughout the summer. 

 

The first time I went to Rock the Plaza, I realized what a great venue the downtown public library has for outdoor concerts. The plaza works well for bands with its open feel, large canopy over the stage, and plenty of parking in the library's garages. Since the library is located downtown, the concert has an urban feel, yet it's easily accessible for visitors. It's a great way to spend a Saturday evening with the family. Best of all, it's free!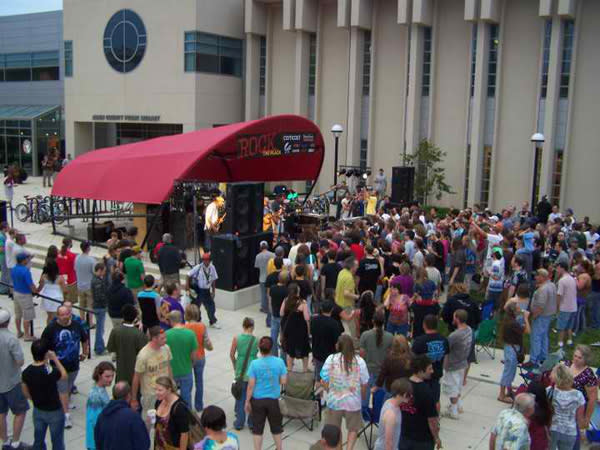 Starting May 30 and running to August 29, bands start at 6:00 PM on the library plaza. Bring your own blanket or lawn chair. Pint and Slice will be selling cold drinks, pizza and snacks on Saturdays during the concert.  Featured bands include local musicians ready to rock out the plaza. Because May 30th is the 100th Rock the Plaza event, there will be four bands featured that night.   

The downtown Allen County Public Library is located at 900 Library Plaza, Fort Wayne, Indiana 46802.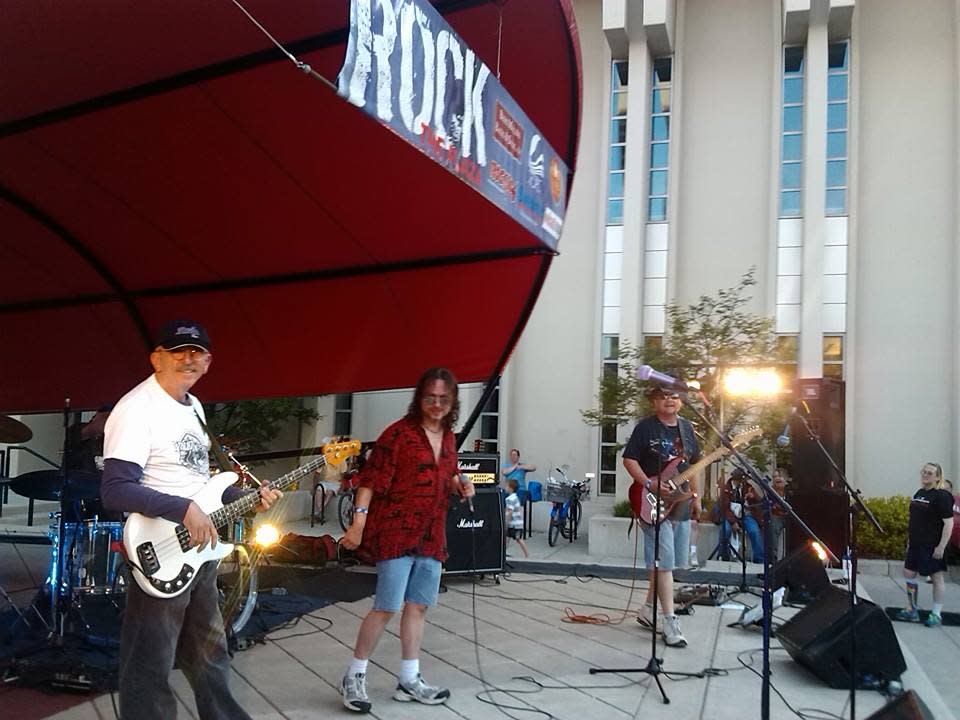 Rock the Plaza's Schedule 2015
May 30
Walkin' Papers, Tim Harrington Band, Orange Opera, Freak Brothers
June 6
B45's, Sunny Taylor Band, Isaiah's Vision
June 13
Dave Todoran & the Mobile Home Wreckers, Secret Mezzanine, Neon Lounge, Wailhounds
June 20
KT & the Swingset Quartet, Insta-Gators, Tone Junkies
June 27
80D, Gregg Bender Band, Big Caddy Daddy
July 4
Earphorik, Sun Gate, Todd Harrold Band, Grateful Groove
July 11
APQ Harmonic, Joel Young Band, Unlikely Alibi
July 18
URB, Phil Potts Band, Hay Girl, Exterminate All Rational Thought
July 25
Yesterdays Head Trip, Phil's Family Lizard
August 1
Boat Show, Possum Trot Orchestra, Kill the Rabbit
August 8
PlumDingo!, Sum Morz, Pop N Fresh
August 15
Brian Lemert, The Black Door, Susan Mae & the New Yesterday, Fort Wayne Funk Orchestra
August 22
D Ferren & the Redheads, RumJones, Jafunkae, Wayward Son
August 29
Kerosec, The Union Project, Facet