Fort Wayne's great riverfront covers 310 acres of land and 2.6 miles of river that can be explored by walking along the trails or kayaking down the river. From now through November 15, visitors can both experience the riverfront and be entered to win a prize from Riverfront Fort Wayne.

[[endteaser]]

Riverfront Fort Wayne's contest allows participates to enjoy the rivers and participate in a selfie scavenger hunt! The objects are located along the rivers and the area nearby, which allow you to take in the architectural history of the city and local attractions.   

Participants who take a selfie with 10 objects and post them to the same social media page using #RiverfrontFW are entered to win a gift certificate from a local restaurant like Club Soda, Don Hall's Old Gas House or Don Chava's Mexican Grill. This is a great opportunity to win a prize and take in some beautiful fall colors!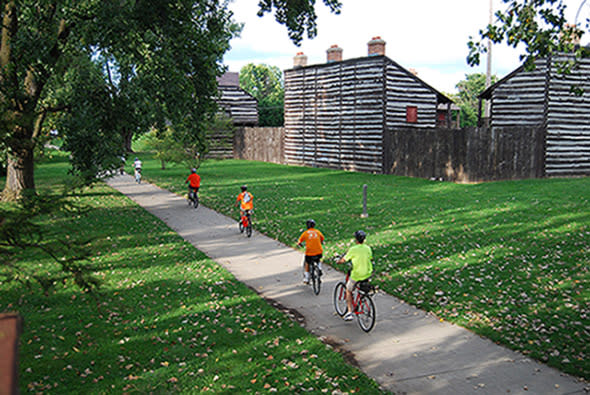 In order to take part, you need to visit Riverfront Fort Wayne for the official listing of scavenger hunt objects. Once you find the objects, remember you need to take a selfie with the objects. Post the selfies to your Facebook, Twitter or Instagram page using #RiverfrontFW. You are only entered into the drawing once you post 10 selfies on one social media page using #RiverfrontFW.

Winners will be drawn randomly from correct entries on November 20. For more information, please visit Riverfront Fort Wayne and check out Visit Fort Wayne for additional opportunities to enjoy autumn and the rivers.

Visitors to Fort Wayne can also stop in at the Visitors Center during the week for more information on local events and entertainment. The Visitors Center is located at 927 S. Harrison Street.