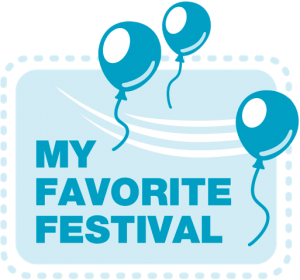 If you love ribs or anything barbequed, then get ready because the 15th Annual BBQ RibFest is returning to downtown Fort Wayne June 14-17. Located at Headwaters Park, some of the best, award-winning cooking teams are coming to cook up over twenty tons of BBQ. Along with delicious BBQ, blues bands will be performing on the Blackburn & Green and Coors Light stage under the canopy throughout the festival.
Some of the best BBQ cooking teams from around the nation will come and cook up some of the most arguably delicious BBQ to ever have been tasted. The BBQ sauces range from hot and spicy to sweet and tangy. Everyone is sure to find something that they love.
With RibFest ending on Father's day, what would be a better gift than to take your father to RibFest and buy him some delicious BBQ ribs, brisket, pulled pork, or chicken?
RibFest begins June 14th at 12 pm, just in time for lunch. RibFest is open from 12 pm - 11 pm on Thursday, 11:45 am - 12 am on Friday, 2-11:45 pm on Saturday, and 12-  10 pm on Sunday. Admission is free until 5:30 pm. After that it costs $8 for adults (13 and over), $6 for seniors and $4 for students, Military, Fire and Police with ID.
For more information, visit them online.