Update: Restaurant pricing and participation may have changed. Please contact the restaurant directly for the most current details.
Want to give someone (or yourself, for that matter) the gift of a no-stress, no-work Christmas dinner? We here at the Visitors Center have compiled a great list of restaurants that will be open on Christmas day so that you and yours can have an enjoyable, relaxing holiday with no worrying about a dry ham, burnt pie, or red wine spills on your new rug. Sit down and feast on Christmas dinner at any of the following restaurants: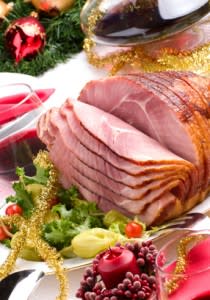 IHOP:  1535 W. Washington Center Road (490-4467) open 7am-2pm
IHOP : 4403 Coldwater Road (483-8435), open 6am-2pm
IHOP:  6839 W. Jefferson Boulevard (432-9040), open 7am-3pm
Golden Corral:  10510 Maysville Road (492-0245), open 11am-9pm  
Great Wall: 3824 W. Jefferson Boulevard (432-8258), open 11am-9pm
Great Wall: 10264 Coldwater Road (497-8889), open 11am-8pm
China Palace: 5810 Bluffton Road (747-0370), open 11am-8:30pm
House of Hunan: 5626 Coldwater Road (482-9402), open 11am-9pm
Yen Ching: 6410 W. Jefferson Boulevard (436-7788), open 11:30am-2:30pm, 4:30pm-9pm, reservations preferred
Asakusa: 6224 Lima Road (490-6888), open 4:30am-9pm
Asakusa:  6401 West Jefferson Boulevard (432-9888), open 1:30pm-9pm
Hainan House: 1820 Bluffton Road (747-3936), open 11:30am-9:30pm, reservations accepted
Wu's Fine Chinese:  4411 Coldwater Road (483-0899), open 11am-9:30pm, reservations preferred
As always, feel free to call the Visitors Center at (260) 424-3700 with any questions or suggestions.