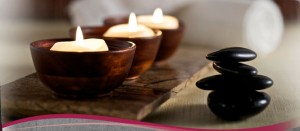 Sometimes all you need is a little time to yourself. Life can get stressful, and the demands of keeping everything balanced can wear you out. While you may not have the time to take a whole week to yourself, even just a weekend away can make all the difference. Make your weekend away as relaxing as possible at one of Fort Wayne's spas. Spend the whole day pampering yourself and getting yourself back to 100%. No matter what kind of spa experience you are looking for, Fort Wayne's got you covered. All of these spas offer full services including tailored body massages, waxing, manicures and pedicures, facials, and cosmetics. Pick the treatment that is right for you and make sure to check out their all day packages to get the best deals.
Southwest spas:
Southwest Hair and Day Spa
6610 West Jefferson Blvd. 260-459-2739  
The Woodhouse Day Spa
6388 West Jefferson Blvd. 260-459-6249  
Erika's Spa and Wellness Club
7505 West Jefferson Blvd. 260-436-2950  
Massage Works Therapy Center
4606 West Jefferson Blvd. 260-459-1111  
Ena's European Day Spa
812 Lawrence Drive 260-467-3231  
Belle Sante Medical Spa
5010 West Jefferson Blvd. 260-436-6900  
The Cameo Salon and Spa
4930 Illionois Road. 260-436-2515  

North spas:
Tranquil Touch Spa
5812 Maplecrest Road 260-969-7977  
The Forum Salon and Day Spa
1517 West Dupont Road 260-497-7732  
A Day Away Salon and Spa
Dupont Village West 487 East Dupont Road 260-637-6757  
Cali Spa
1615 West Dupont Road 260-451-8888  
5 Elements 
1824-D West Dupont Road 260-969-6955  
All About You Day Spa
14613 Lima Road 260-310-3077  
Elements Massage
10020 Lima Road 260-739-3823 Make sure you take full advantage of your weekend away! 
Visit Fort Wayne
makes your planning easy. Find a hotel, restaurants, and shopping near your spa to make your weekend complete! If we've missed any great spa destinations, leave us a comment!