Beat the rush and secure your spot to run 13.1 at Fort Wayne's own annual Fort-4-Fitness half-marathon this fall by registering early TODAY. The 5th annual event takes place September 28 and 29, with the race finishing inside Parkview Field, the home of Fort Wayne's own minor league baseball team, the TinCaps.

The 2012 event is promised to be bigger and better than ever, according to event organizers. The 1 Year, One Healthy Change program is a new addition to this year's event. Participants are encouraged to change one part of their lives in order to take a small step toward a healthier lifestyle. Visit Fort-4-Fitness online for more information. Registration for Fort-4-Fitness continues now through September 10, but closes at 10,000 runners if that capacity is reached first. This race does has a history of selling out! Register by May 5 to receive an early bird rate. In addition to the half-marathon, there is also a 4-mile walk/run and a 10K run. Separate seniors and kids marathons take place over the weeks prior to the main event -- allowing participants in each age group to tackle a full 26.2-mile marathon over a series of shorter distances combined.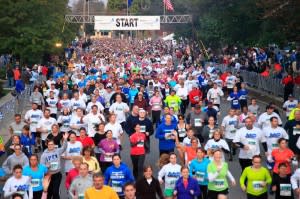 The half-marathon course takes athletes through the streets of downtown, historic Foster Park and by the beautifully maintained homes along Fort Wayne's Old Mill Road. As in years past, the event will include a free health festival at the stadium, open to runners and the public alike.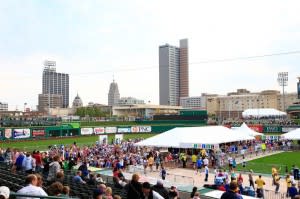 Put Fort-4-Fitness on your fall racing calendar and register now! For more information on Fort-4-Fitness follow updates on Facebook and Twitter.