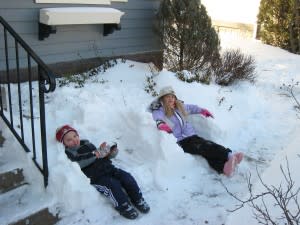 Entertaining Kids During Holiday Break For the next two weeks, the kids are going to be home for holiday break from school. That is both exciting (mostly for them) and daunting (for parents)… what on Earth will we do with one another for two entire weeks? Fear not, fellow moms and dads. We are all in the same boat, and I'll share with you a few of our favorite ways to spend winter days home for the holidays. Get Outdoors…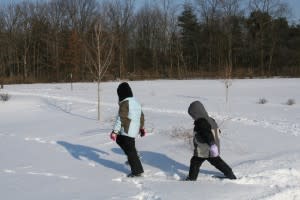 With any luck, Mother Nature will grant us lots of white fluffy snow in which to play this winter. Dig out the storage bins filled with snow gear—boots, hats, gloves, snowsuits, and scarves—and get everyone out of the house for some fresh air. We live in a great neighborhood with lots of sidewalks that's close to the park, so my kids like to either strap on snowshoes or cross country skis (when there's at least several inches of snow) to trek around the quiet streets and through the park. We also like to break out the ice skates and either check out Lakeside Park (when the ice is thick enough, and the light is green) or the Headwaters Park Ice Skating Rink downtown. It's a great way to get some outdoor exercise together as a family, and it's fun, too—don't forget the hot cocoa to warm up with!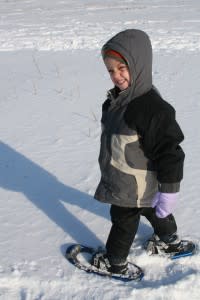 It's also a no-brainer to use the winter snow to build snowmen, make snow angels, have a snowball fight, or just run around and play. Trust me, when the kids expend their energy outside in the cold, they're usually pretty agreeable and less stir crazy from being cooped up. Our family also loves to hike on the weekends, but during break I like to take them on weekdays to Metea County Park, Buckner Farm Park, Fox Island or Vandolah Nature Preserve. It's usually less crowded than weekends, and fun to explore nature together.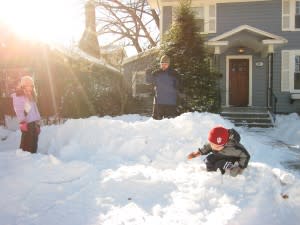 …Or, Cozy Up Inside If bitter cold temps or cold rain are keeping your clan from enjoying the outdoors, don't worry. You can also have fun together inside during break. Make a blanket fort in the living room, set up old home movies and popcorn, make homemade hot cocoa with candy canes to stir, bust out the old board games, or teach them a new card game. For the younger ones, try paper crafts or making their own books. My kids always like to invent their own games, too—just give them free reign and you may be surprised at their creativity. They are also famous for their play productions and puppet shows; and again, all they need is a nudge in the right direction to get the creative juices going.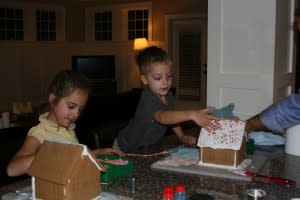 You could also explore the Fort Wayne Museum of Art, exercise their brains at Science Central, or check out new books from the Allen County Public Library. Check websites for special events going on during break. If you like to bake, decorate holiday cookies or make a gingerbread house—and leave extra candy for snacking.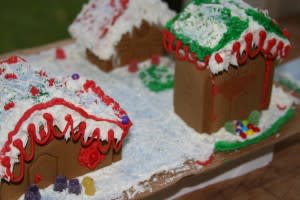 And if all else fails, take them to see a movie—there are plenty of holiday-themed and family friendly flicks at the theaters just made for bored kids on holiday break. So don't fear the next two weeks! If you just put your mind to it and be creative, you can offer your kids plenty of fun options while they're out of school. For more ideas for what to do during winter break, check out Visit Fort Wayne!