During the warm weather, it can be easy to get preoccupied with all the things we can do in the outdoors. It's great to get outside when the weather is nice, but it can also mean that we forget there are ways to have great fun indoors. If you find yourself at a loss for something to do when the weather won't cooperate and the kids are getting bored, try one of these great activities.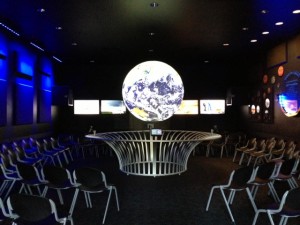 Take a visit to the Foellinger-Freimann Botanical Conservatory. These impressive gardens might make you forget about the rain clouds; walk through different climates and see tropical as well as desert gardens plus a seasonal changing garden. The Botanical Conservatory allows you to experience the flora and fauna of the world without ever leaving Fort Wayne or even the certainty of the indoors.
Another place to spend a worthwhile afternoon indoors would be
Science Central
. This hands-on learning center makes science come alive. They have a little something for all ages too, and you are never too old to learn something new. Make sure to check out
Science on a Sphere
, the traveling exhibit
In the Dark
, and the high rail bicycle. For something a little more low key, spend an afternoon at the Allen County Public Library. The Main library branch has an excellent children's section complete with a unique and fun play area indoors. Stop by on Wednesday mornings for story-time, and stick around for FREE lunch! Plus, sign up for their
summer reading program
to have something to do for all the rainy days from the comfort of your own home. Going to the movies is always fun, too, and going for cheap is even better! Catch a
family movie
for less at many of our movie theaters in town. With many of their favorites playing, like
Despicable Me
1 and 2,
The Nut Job
, and T
he Lego Movie
, there is sure to be something they will want to see.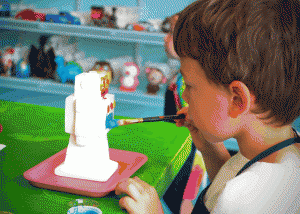 For your resident artist, check out
Painting Fun Spot
at Jefferson Pointe. Be as creative as you'd like, pick your shape and your colors, and make a one-of-a-kind masterpiece. And, you can even create something that can be displayed or used daily in your home - from plates to figurines to light switch plates, and jewelry holders, there is something for everyone. If you are still looking for something active, there are a few places to go to run out all the jitters. Take the kids to
Crazy Pinz
for an afternoon of unique fun. Spend some time cosmic bowling, play glow-in-the-dark mini golf, take a turn at some great arcade games, and even refuel with a little snack. Or, let the kids soar at
Sky Zone Trampoline park
. During open jump there are games to play and plenty of space for kids to perfect their jumping form. No matter what you and your family are into, there is something to do in Fort Wayne, even when the weather isn't cooperating!