If you're looking for a bargain on great artwork, then we've got an insider tip that will make your day!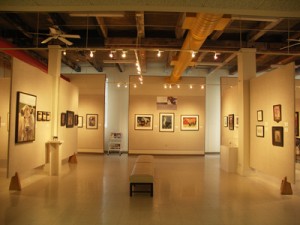 Artlink is holding a sale on August 27 from noon to 9 p.m. in preparation for the move to their new home in the Auer Center for Arts and Culture. Buyers can snag pieces that have been in storage, along with others that have been left behind by artists from past shows, some office items, older displays and more! But this sale is not just for buyers. Artists can offer up with works to be sold as well! Artlink will be accepting pieces from local artists on August 25-26 to vend at the sale. You can drop off your art work to the organization's current location on Main Street, and members who participate in the sale will receive 65 percent of the profits. All area artists are welcome to donate their pieces to Artlink for sale purposes. Any pieces remaining after the sale may be collected from 1-5 on August 28, and leftover pieces will be donated to a local charity the following day. Click
here
for more information about how you can snatch up one-of-a-kind works of art at the Artlink Moving Sale!