Do you have a Pug? Or are you a Pug or dog lover?
If so, you do not want to miss Fort Wayne PUGfest on June 2 at the Memorial Coliseum!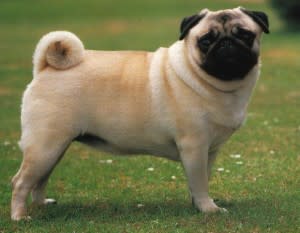 Kentuckiana Pug Rescue hosts and participates in many events throughout the year to help promote awareness of the need for rescue, giving people in the community the opportunity to learn more about all that KPR is doing to help Pugs in need.
But more than that, PUGfest is a way for people and their Pugs to have a fun filled day together!
The day is packed with fun events starting off with a Parade of Foster Pugs followed by vendor highlights. Some of the vendors include The PUGzone!, Tupperware, Pugs in the Kitchen and Smiling Dog Photography.
PUGFest will also feature several raffles and contests throughout the day as well as Pug races!
Some of the contests you can enter your Pug in include best shredder, curliest tail, biggest Pug, smallest Pug, best dressed, best kisser, longest tongue, costume, banana eating, best trick and Pug owner lookalike.
Come celebrate PUGfest and enjoy the day surrounded by Pugs of all shapes and sizes!
Hours:
Parking:
Main Lot - $4.00
Preferred Lot - $8.00
Allen County War Memorial Coliseum 4000 Parnell Avenue
Schedule of Events:
10:00  Doors Open
10:30  Parade of Foster Pugs
10:45  Vendor Highlights
11:00  Best Shedder and Curliest Tail Contests
11:15  Chinese Raffle Pull
11:30  Biggest Pug and Smallest Pug Contests (over 1 year of age)
11:45 1st Raffle Pull
12:00  Pug Races
12:30  Pug Races
12:45  2nd Raffle Pull
1:00  Best Dressed Boy and Girl   and Best Dressed NON Pug Contests
1:15 2nd Chinese Raffle Pull
1:30 Best Kisser and Longest Tongue Contest
1:45 3rd Raffle Pull
2:00 Costume Contests Group and Individual
2:15 Vendor/Foster Highlights
2:30 Banana Eating Contest
2:45 4th Raffle Pull
3:00 Best Trick
3:15 3rd Chinese Raffle Pull
3:30 Pug Owner Lookalike Contest
3:45 5th Raffle Pull