Christmas is coming to town this season ... specifically, to The Chapel, which will hold a Polar Express with Santa event on December 4.
[[endteaser]]
New Event
The church has hosted similar events in the past (Cookies and Milk with Santa), but this year families can experience a magical evening of Christmas fun featuring the popular Christmas movie.
You can expect Christmas cheer during this event from the time you enter the lobby. There, kids will be able to meet Santa himself. He'll have a gift for each child (will any of those be bells? And will you be able to hear them ring? Stay tuned ...). This will also be a great time for a photo op with the man in red.

No Christmas event would be complete without cookies and milk, and those will be here. Activity stations will be available too so that kids can create some holiday fun with a play train table, ornament making, and snowflake making.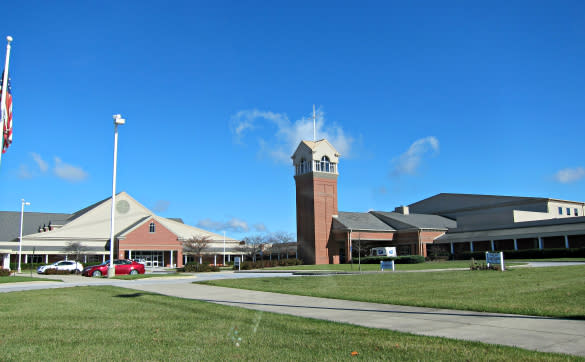 Polar Express
At 7:15, attendees can head to the beautifully decorated sanctuary for a big-screen showing of The Polar Express. The catchy tunes and life-like special effects in the movie are sure to be a special Christmas treat!
"Cookies and Milk with Santa at The Chapel is part of our family's holiday tradition. Our boys look forward to it every year," said mom Angela Miller. 
Dress Comfortably
In keeping with the Polar Express theme, kids are welcome to attend dressed in their pajamas -- even bringing along a favorite stuffed animal. Or if you prefer, wear your Christmas finest.
As the Polar Express's conductor famously said, "The thing about trains... it doesn't matter where they're going. What matters is deciding to get on"
Mark your calendar for December 4 -- all aboard!
Fort Wayne Christmas events abound. Check our blog to choose a few that will enhance your holiday season!

Polar Express with Santa at The Chapel
The Chapel, Foyer and Sanctuary
2505 W Hamilton Rd S

Ft Wayne IN 46814
Friday, December 4
5:45-7 pm
$5 per person, $20 per family for a photo with Santa, cookies, drinks, and festivities

7:15 Polar Express movie (free)
<