If you are one of the few people left in the country not playing Pokémon Go, you have most certainly seen people out and about playing the game. So what is it?
Pokémon Go
Feeding off 20 years worth of fans of games, movies, and merchandise, Pokémon Go is an Augmented Reality Game (ARG) in which people capture, train and battle Pokémon (also known as pocket monsters) by venturing into the real world. City landmarks act as "PokéStops" where trainers can collect items such as eggs, Poké Balls, and potions. Some locations serve as "Poké Gyms" where trainers can go to train their Pokémon or battle Pokémon from rival teams. The beauty of this game is that players are required to leave the comfort of their couch in order to progress in the game. Certain items, such as eggs, require people to walk or bike certain distances in order to hatch, which encourages people to exercise outside of their normal daily routines. The app is speed sensitive, so riding in a car isn't an option!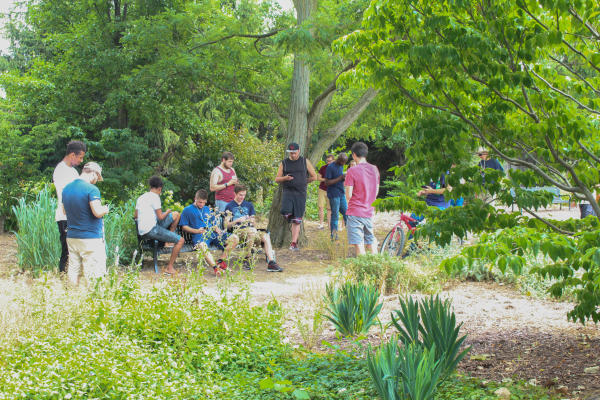 Students and families Gather at the SCAN Children's Garden to capture Pokémon.
Pokémon Go Benefits
What does this mean for Fort Wayne? Expect to see an increase in foot traffic across the city. The PokéStops are located at local businesses and various landmarks, such as the Anthony Wayne statue in Freimann Square. Not only does this mean potential business for local shops, but it personally invests people in their city, especially younger generations who may not have had much exposure to local parks and shops.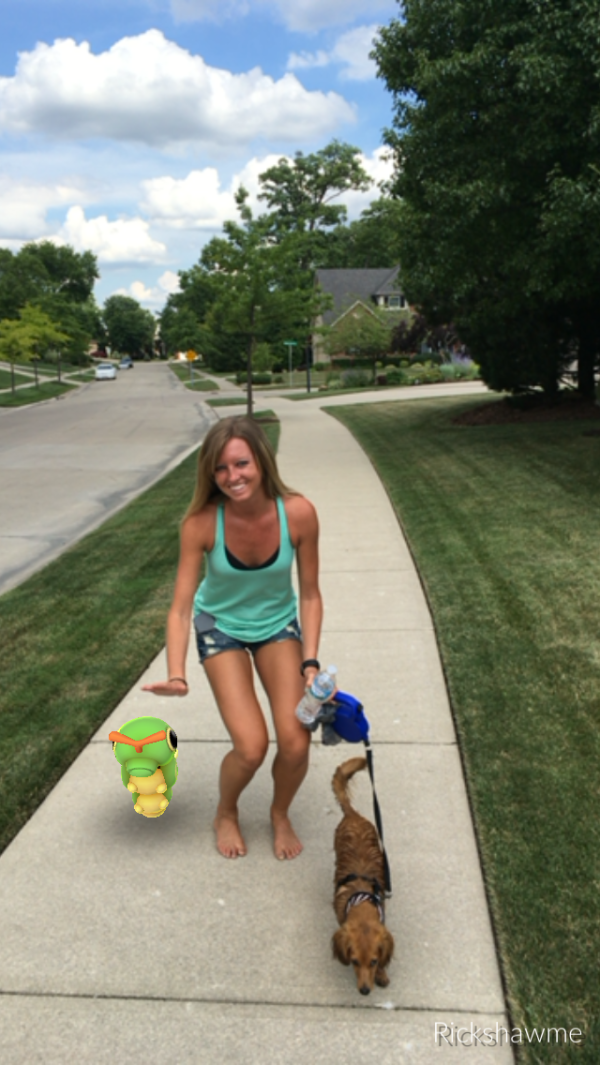 Use the Camera feature to have some fun with wild Pokémon!
Another positive side effect is that people are connecting with each other over a simple game. Friends and strangers alike are gathering at local bars, beacons along the greenway, church parking lots, and restaurants just to catch Pokémon. So next time you see a group of kids (or adults!) walking around staring at their phones, be sure to give them a smile and wave and wish them luck on their quest to catch them all!
PokéStops in Fort Wayne
If you currently play or are looking to get into the mix, please be aware of your surroundings and remember that the world around you does not stop because you've found a Charizard. If you are looking for good places to get started, Downtown Fort Wayne has an abundance of PokéStops. Headwaters Park and Glenbrook Square also have plenty within a small distance, letting you test the game and gain experience. A good way to make friends is to set up a lure module in a public area and wait for people to join you!
Be smart about when and where you play, and respect the people and property where you are. Whatever you do, do not play while driving. It is not worth the risk.
If you find some great PokéStops in beautiful Fort Wayne locations, let us know! We would love to include them!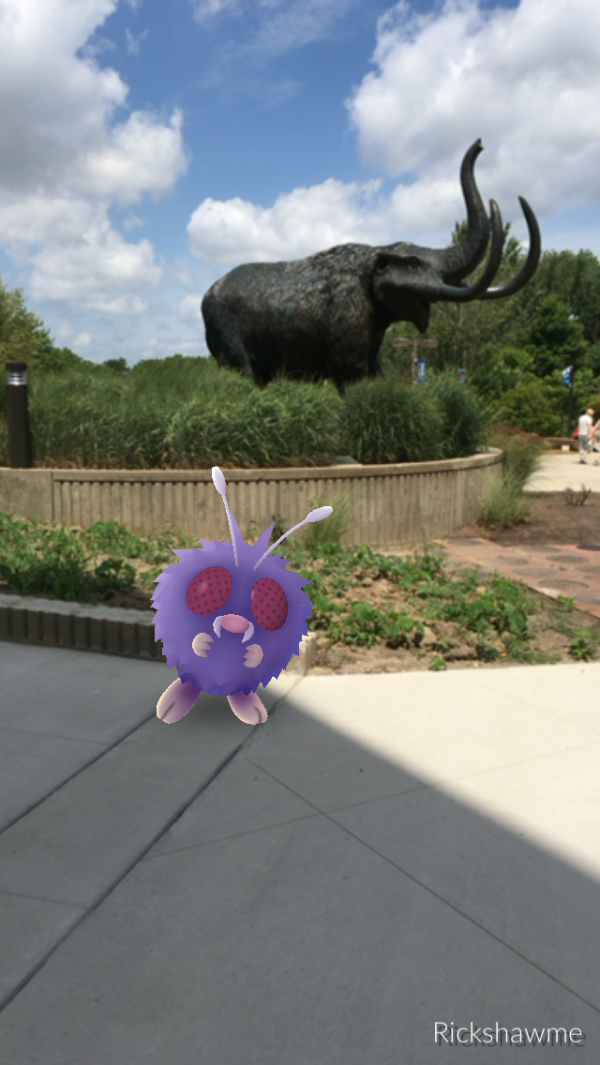 A wild Venonat appeared at the IPFW Mastodon!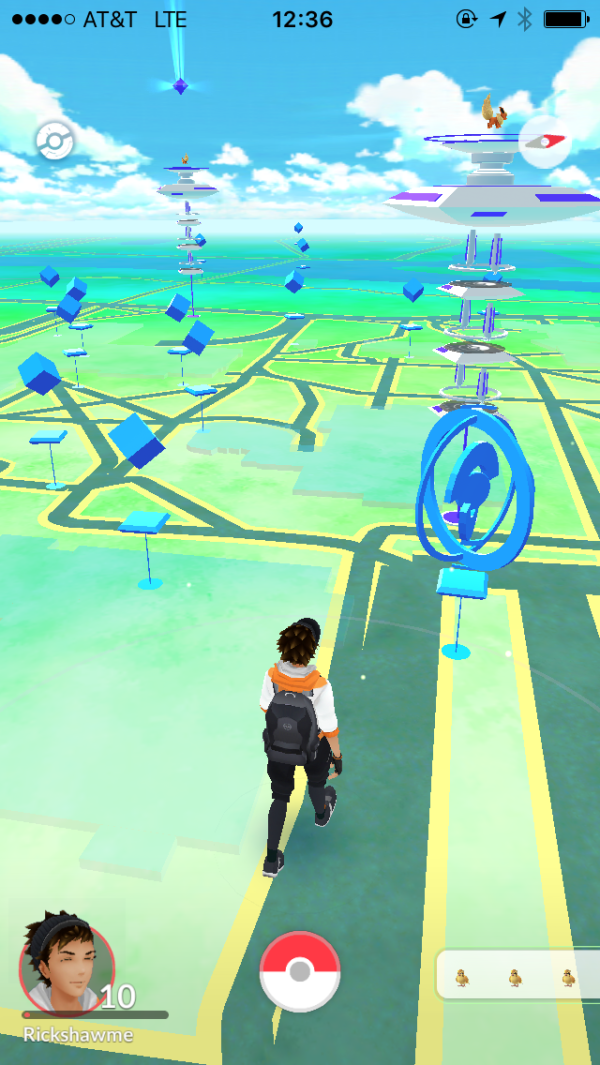 IPFW is a great place to collect items at PokéStops.
 
You Might Also Like